Laurier students at all levels of study engage in cutting-edge research across our campuses.
Julia Szusz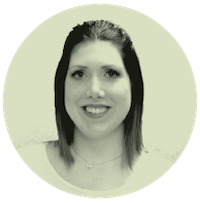 Julia Szusz excelled in research by working summers as a student in Geoff Horsman's (Chemistry) lab, with a prestigious Undergraduate Student Research Award from the Natural Sciences and Engineering Research Council of Canada.
Szusz focused on using enzymes to efficiently and sustainably make biologically active molecules, such as pharmaceuticals and pesticides. Her most significant accomplishment was co-discovering and characterizing a pair of complementary enzymes that can generate important intermediates in pharmaceutical manufacturing, leading to high-purity drugs manufactured in a greener way.
Szusz is currently pursuing a PhD at the Department of Immunology at the University of Toronto.
Julia Read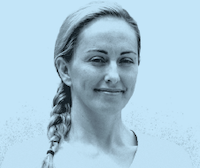 Julia Read left her violent home as a teenager and spent 15 years struggling with addiction. After residential treatment, she went back to school, motivated to support those who struggled as she did. Read earned two bachelor's degrees, in social work and in social development studies, from the University of Waterloo, and a Master of Social Work in the Indigenous field of study from Laurier.
After working as an addictions therapist, Read returned to Laurier for her PhD with supervisor Shoshana Pollack (Social Work) to research peer support in mental health and addictions services. In 2017, Read received the prestigious Hilary M. Weston Scholarship. This award will enable Read to continue applying her unique perspective to challenging orthodoxies both in addictions treatment and academia.
Peter Fisher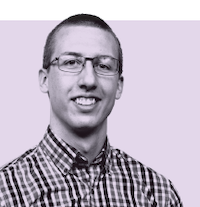 It's not uncommon to see tech startup web pages scattered with bios and photos of mostly male employees. Laurier student Peter Fisher, a PhD candidate in the Management program at the Lazaridis School of Business and Economics, uncovered how male-dominated teams affect selection and engagement of potential talent.
The Human Resources Research Institute (HRRI) named the master's project he completed with supervisor Chet Robie (Organizational Behaviour and Human Resource Management) the best in Canada.
In his research, Fisher found that all-male teams displayed on websites resulted in an advantage for certain male job candidates. His research unveiled that science, technology, engineering and math startups should recognize the potential negative effects from something as simple as putting their team on their website.