Laurier's research centres and institutes tackle local and global challenges, often combining disciplines to explore problems from multiple angles.
LISPOP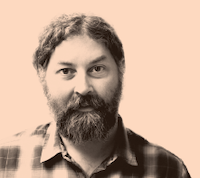 The Laurier Institute for the Study of Public Opinion and Policy (LISPOP), led by Jason Roy (Political Science), studies issues related to the creation, use and representation of public opinion in the policy process.
The institute promotes individual and collaborative research; monitors the practices and claims of the public opinion and interest group industries; and serves as an educational resource to the university and the larger community on questions and issues pertaining to those claims and practices.
The 2018 Ontario provincial election made it a busy year for the institute. LISPOP associates administered an election survey in advance of the election that measured political attitudes and preferences towards a variety of issues.
As a leading expert on the election, LISPOP member Barry Kay (Political Science) participated in more than 80 media interviews with 24 news organizations, in addition to being an election analyst with Global News.
Master of Applied Politics students Jake Gorenkoff, Jesse Toma, Connor Ward and Thomas Wood, along with alumnus Chris Cattle (MA '04), helped with the Global News election coverage. Under Kay's leadership, the team members examined approximately 25 ridings each and projected a winner for each riding as early as possible.
Research Centres and Institutes
Movement Disorders Research and Rehabilitation Centre