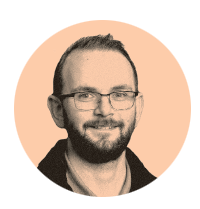 What Luke Demomme treasures most about his time conducting research at Laurier was the life-changing mentorship he encountered along the way.
While completing his Master of Science in Kinesiology with a speciality in Neuromechanics, under the supervision of Michael Cinelli (Kinesiology and Physical Education), Denomme co-authored several papers.
Denomme has translated that education into his current position as a coordinator at a local long-term care facility, where he advocates for the home's residents and liaises with their families, while also managing a large interdisciplinary staff. He's grateful for the collaboration and teamwork skills he learned while working in Cinelli's state-of-the-art lab, but the most valuable lesson he learned was the importance of compassionate leadership, where Denomme knew that his mentor cared about his progression as a student.
Cinelli's approach to student mentorship includes encouraging students to learn from failures and to use challenges as opportunities for personal growth. It is this type of influential mentorship and leadership — where being a caring individual comes first — that Denomme tries to emulate when he is overseeing the work of his own team.