Instructors
Meghan Kirwin (MSc, MBA, CAPP)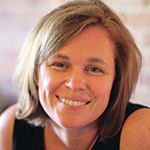 Meghan's mission is to empower individuals, teams and entrepreneurial organizations to thrive. Meghan is passionate about facilitating positive change with the individuals and organizations she works with. Meghan founded The Kirwin Group Inc. in 2004 and in her role as mentor, coach and facilitator has focused on building thriving workplaces. Meghan developed the Vitality at Work brand with a single focus of supporting individuals and organizations to realize their full potential through the application of positive psychology.
Meghan has completed a Masters of Science in Applied Positive Psychology from the University of East London, England, one of the leading universities in the field of positive psychology and a Master of Business Administration from Laurier specializing in Leadership and Organizational Behaviour. She also completed a Certificate in Applied Positive Psychology (CAPP) from the Wholebeing Institute, where she studied under Dr. Tal Ben Shahar from Harvard University.
Paula Pyne (MBA, RYT)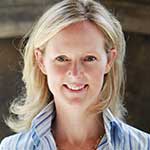 Paula is a certified Integral Master Coach™, a certified Mindfulness Coach, and a teacher known for her calm and compassionate presence. Deeply curious and intuitive by nature, Paula supports leaders to arrive at different perspectives through insights and collaboration that lead to higher performance, practical solutions, and compassionate action.  Her masterful coaching creatively weaves foundations of acient wisdom, mindfulness, and positive psychology to advance leaders on their path.
She prides herself in building high trust adn impactful relationships with students and leaders at all levels by being authentic, inclusive, and mindfully leading with high integrity and intention.
Paula facilitates customized online learning programs on Wellbeing and Mindfulness for Leadership Resilience in Government, Healthcare and Corporations.  She is a member of the facilitation team for our Positive Psychology Certificate program, as well as Mindfulness Meditation.
Paula resides in Eastern Ontario and is a lifelong student and teacher of embodied yoga and mindfulness meditation, where she joyfully shares these practices with her community, worldwide.
Patrice Palmer (BA, BEd, MA, MEd)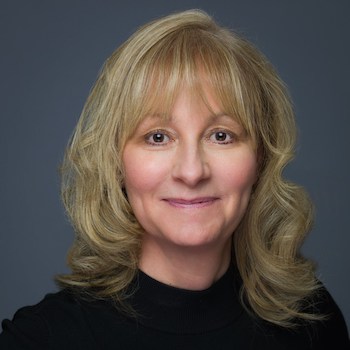 Patrice Palmer is an adult educator, mindfulness facilitator, trainer and writer. She divides her time between writing; teaching; delivering workshops; presenting at conferences and volunteering with a Canadian NGO abroad. Patrice is also the author of The Teacher Self-Care Manual: Simple Strategies for Stressed Teachers and a teacher's resource for middle-school students entitled Ready, Set, GROW! which is filled with positive psychology interventions for young learners.  She has taught students from ages 8 to 80 in a variety of settings both internationally and here in Canada.
Patrice has a Bachelor of Arts in International Development Studies (York University); a Bachelor of Education in Adult Education (Brock University); Master of Arts in Sociology and Equity Studies in Education (OISE of the University of Toronto) and Master of Education in Teaching, Learning and Development (Brock University).  Patrice has several TESL (Teaching English as a Second Language) accreditations including OCELT certification.  She is a certified Mindfulness Facilitator, certified Mental Fitness and Resiliency Trainer and has completed Laurier's certificates in Positive Psychology and Positive Education.
Patrice's experience with professional burn-out in 2015 prompted her to reflect on her own lack of self-care and adopt positive psychology interventions which she shares with educators, administrators and school leaders.  She is a fierce advocate for student, teacher and school staff well-being.  Her favourite forms of self-care are reading, spending time in nature or yoga.
Paul Fairlie (PhD)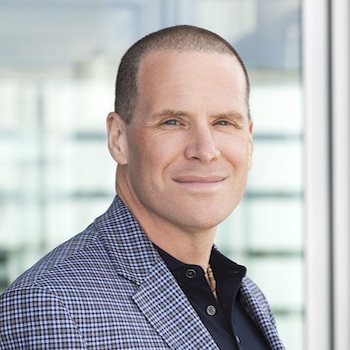 Paul Fairlie is a consultant, researcher, speaker, and expert in work psychology. He has over 25 years of experience in organizational, market, and opinion research and consulting. He is the Founder and CEO of Heliosophy, an organizational consulting firm based on positive behavioural science. He is also a former director of research at a large employee assistance provider, where he oversaw data science and employee health research on thousands of organizations and millions of employees. 
Paul has a PhD in psychology, with foundations in organizational behaviour, personality theories, positive psychology, psychometrics, and advanced analytics. He has taught human resource management and organizational behaviour in universities, and has published research on topics including meaningful work, positive mindsets, employee engagement, and age differences in workplaces. Paul also moderates groups on LinkedIn (Meaningful Work, Evidence-Based Consulting). 
Finally, Paul is a human being. He owns eleven guitars and writes and records music. He's a proud product of government-assisted housing. In his younger years, he worked as a bouncer, ditch digger, dock worker, door-to-door salesperson, role play actor, and worm picker. He was also hit by lightning as a child, which may explain a few things.
Elizabeth K. Misener (PhD, LMSW)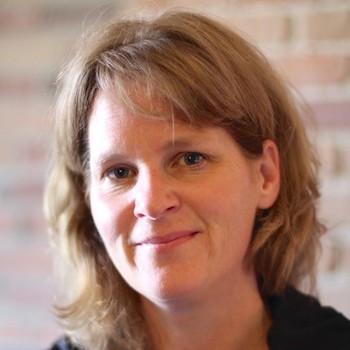 As a professor, executive coach, leadership trainer, mental health social worker and co-founder of Vitality at Work, Elizabeth's passion is to provide space for individuals and teams as they build awareness in exploring their core strengths and the shadow sides of their strengths in action. 
Elizabeth received her Master of Social Work from Syracuse University in 1998 and her PhD from SUNY at Albany in 2001. She is trained in a variety of therapeutic modalities including Solution Focused, Problem Solving Therapy and evidence based approaches from the field of positive psychology. In 2016, she completed her Mediation & Mindfulness Teacher Training Certificate from the Positive Psychology Programme at the University of East London, England. As a mental health social worker, she has been working with individual clients to alleviate depression and decrease anxiety for over 18 years. Her passion is listening to her client's stories and providing evidence-based tools to support them in their journey dealing with depression, anxiety, grief, suicidal thoughts, life transitions, and everyday struggles. Elizabeth has been described as a good listener who readily develops meaningful connections with people, encouraging conversations that provide space to create renewed vitality.
Ronald D. Lalonde (Ed.D., ACC, NCC)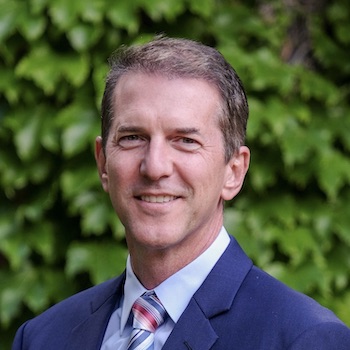 Ronald D. Lalonde is the Founder and Managing Director of Riverspath Education. He is currently the High School Principal at the American School of Dubai, formerly the Regional Manager of the Institute of Positive Education, and has served as Middle School Principal at both the American School of Dubai and the American School Foundation of Monterrey, Mexico. Dr. Lalonde has researched extensively and developed applications of positive psychology to middle level education. He continues to seek ways to reimagine student relationships with schools, and adult attitudes toward adolescents and adolescence. Schools under Dr. Lalonde's leadership have been commended for the healthy student teacher relationships and high student well-being.

As a school leader, Dr Lalonde created a successful Instructional Coaching Program and has gone on to explore and promote leadership coaching in international schools. In his 20 years in international education, he has held leadership positions at schools in England, the United Arab Emirates, and Mexico. He speaks about leadership coaching and personal transformation and the critical role they play in improving school cultures and creating space for school change. Ron has been a key contributor to developing and refining teacher supervision and professional development models in three schools, and this continues to be central to his consulting work.

Dr Lalonde earned a Master's Degree in Educational Philosophy from the Ontario Institute for Studies in Education (OISE), and a doctorate from the University of Calgary, where he focused on critical issues in consulting students. He is also a Newfield Network Certified Ontological Coach.

He teaches at the University of British Columbia, has served as an adjunct professor for the State University of New York in their Master's Degree Program for international educators, and designed a course in Positive and Appreciative Leadership for Trent University. He is on the faculty of the Aspen Center for Human Development and the Steering Committee for the World Positive Education Accelerator. Dr.Lalonde teaches annually at the Principal's Training Center in Miami and London, continues to research and write on the topics of positive education, coaching, student engagement and student voice, and presents on these topics at international conferences.
Curriculum
Sajel Bellon (BA, MA, EdD)
Curriculum Developer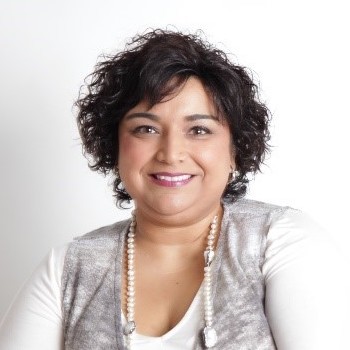 Sajel Bellon is a Human Science Professor, Psychotherapist, and the Founder of Mind Armour & SOS Psychotherapy. She is driven to "un-stigmatize" the suicidal mind, while building beyond resiliency to post-traumatic growth. Her focus is bringing forward integrated researched strategies for mental health, education, and systemic culture change within the First Responder and high-stress sectors.
Sajel is a pioneer in linking the 'family' to the minimization and prevention of occupational stress injuries and loss of life to suicide, based on her own first-hand experience as a spouse and family member to the Emergency Service sector. Emphasizing psychological safety and connection as key pillars, Sajel helps organizations enhance their mental wellness promotion, trauma prevention and recovery processes.
Sajel has developed programs and delivered talks around the globe, including Canada, the U.S. and Australia, speaking for a variety of post-secondary institutions and organizations such as Harvard Business School, Berkeley School of Engineering, Central Queensland University, the Royal Canadian Mounted Police, the International Law Enforcement Educators & Trainers Association and the Armed Forces.
Sajel holds a Doctorate degree in Educational Leadership from the University of Western Ontario, a Masters from the University of Guelph and several additional certifications. She is a Registered Psychotherapist with the College of Registered Psychotherapists of Ontario, a recognized member of the Ontario Association of Mental Health Professionals, the Global Speakers Federation and the Canadian Association of Professional Speakers.
Judy Eaton (PhD)
Faculty Advisor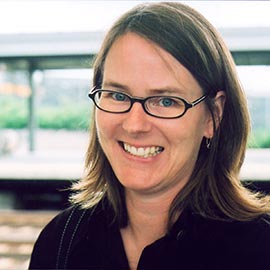 Judy Eaton is an associate professor of Psychology at the Brantford campus of Wilfrid Laurier University. She has been conducting research in the area of positive psychology since 2000, when she first began studying forgiveness during her PhD studies. Her dissertation, which examined why taking responsibility for one's wrongdoing is such an important part of an apology, was a finalist for the 2006 Martin E. P. Seligman Award for Outstanding Dissertation Research in Positive Psychology.
She has continued her research on forgiveness, examining the role of third parties in forgiveness; apologies, remorse, and forgiveness in the criminal justice system; and what she calls "extreme forgiveness": the study of individuals who forgive seemingly "unforgivable" offences. Her other research interests in the area of positive psychology include the adult colouring phenomenon (and its role in stress reduction), mindfulness, compassion, and academic buoyancy and resilience in undergraduate students.
She developed and teaches a popular undergraduate course in Positive Psychology, and regularly supervises thesis students interested in areas related to positive psychology.
Simon Coulombe (PhD)
Faculty Advisor
Simon is an assistant professor of Psychology at the Waterloo campus of Wilfrid Laurier University and has a PhD in Community Psychology. His research interests are based on the integration of theories, concepts and methods from positive psychology (flourishing, strengths, life projects) and environmental psychology (optimal person-environment transactions) within a community perspective (focus on underprivileged communities). His works aims to promote the well-being of all citizens by creating well-being promoting environments (par ex., educational settings). Simon is teaching positive psychology at the undergrad level in the Psychology department.