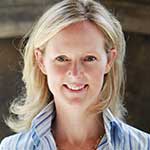 Paula is a mindful leadership coach, teacher, and writer known for her calm and charismatic presence. She is a source of inspiration and a catalyst for positive change. Paula's unique approach to leadership and learning begins from the inside out. She introduces a mindful approach, grounded in yoga, mindfulness and positive psychology that enhances higher performance, productivity, and resilience and creates a compassionate environment in which people thrive. She is an advocate for mindful leadership, well-being, and compassion in business and is known for her thought leadership on these topics, facilitating courses, workshops and leading retreats for educational institutions and organizations.
As a teacher, Paula offers her students a sense of grounding, calm, and an inquisitive mindset through which to see the world. Paula teaches on a range of topics; that provoke inspired action, inner transformation, and mindful, positive change through a balanced blend of theory and practical application.
With a fascination for the human psyche, Paula elected to take her undergraduate studies in psychology and sociology. After being employed in the field of Social Work, she earned her Masters of Business Administration in Executive Management at Royal Roads University, and a postgraduate diploma in Human Resources Management at Humber College where she taught part-time in the Business School. She actively continues her studies in leadership coaching, positive psychology, yoga and mindfulness.
She is a regular contributor to the Huffington Post and is currently working on her first book, Awakening to a New Sun, The Rise of Feminine Leadership: Leadership Strategies for Success in the 21st Century.
Paula finds her balance through self-care, meditation, yoga, writing, travel, gratitude practice and spending time in nature and with her family.