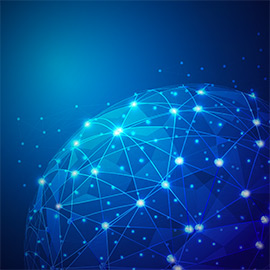 Applied Computing (MAC)

 waterloo
Print | PDF
Faculty of Science  |  Faculty of Graduate and Postdoctoral Studies
As technology becomes more sophisticated, so does the skill set required for the computing profession. Laurier's Master of Applied Computing (MAC) will give you an advanced computing degree where you gain theoretical and practical knowledge of mobile computing, enterprise computing, data mining and machine learning.
The MAC program will make you stand out in the job market and proves to employers that you have advanced technical knowledge and can use that knowledge to create technological solutions.
Balancing Theory and Practice
Our philosophy is to create a "dream it, build it" environment where you apply the theory gained in the classroom and apply it to projects or in the field through a co-op placement. Employers note that people with traditional master's degrees in computing or computer science have a high level of technical knowledge but low levels of practical knowledge or experience. We want to equip you with both. Through the use of case studies, project-based courses, and cooperative education opportunities, the MAC program will give you the practical skills in ways which theory-focused degrees cannot.
All students in the MAC program must take Practical Algorithm Design. In this course, you gain an essential background to be able to move towards an area of specialization through additional coursework. These specialized course topics include mobile computing, data science and enterprise computing.
More Choice to Meet Your Goals
We want you to design your program to meet your needs.
Once you finish your courses, you have options that will help you customize your educational experience and meet academic and employment plans.
The MAC program is designed to be completed on either a full- or part-time basis. In addition, full-time students will choose between our two program streams: thesis or co-op option.
ARE YOU AN INTERNATIONAL STUDENT? 
More information can be found on the International Applicants page.