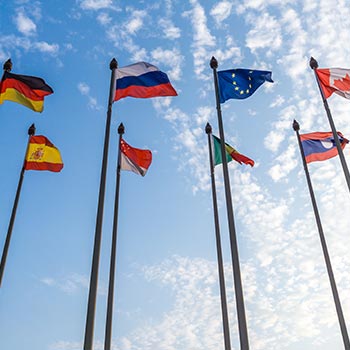 Global Governance (PhD)

 waterloo
Print | PDF
School of International Policy and Governance  |  Faculty of Graduate and Postdoctoral Studies
The program is currently accepting applications for the September 2022 cohort; the first consideration deadline for the next cohort is 15 January 2022.


The world faces increasingly complex problems that have taken on global significance, including conflict and peace building, humanitarian crises and intervention, international economic inequality and instability, and global environmental change. How are these problems addressed at the global level? And are the mechanisms adopted to address them effective and just?
Our PhD in Global Governance, offered jointly by Laurier and the University of Waterloo at the Balsillie School of International Affairs, is a unique opportunity for interdisciplinary examination of power and authority in the global arena.
In this program, you'll examine the variety of actors, institutions, ideas, rules and processes that contribute to the management of global society. In addition to international organizations and inter-state relations, the study of global governance examines the various non-state actors as well as the realities of contemporary life that contribute to the establishment and functioning of global rules, norms and institutions.
Program Structure
Our PhD in Global Governance is a full-time program that requires the completion of six courses and the following program milestones:
two comprehensive examinations
research seminars
a dissertation proposal
internship (optional)
dissertation/dissertation defence
The expected time to completion is four years.
ARE YOU AN INTERNATIONAL STUDENT? 
More information can be found on the International Applicants page.