Dawn Guthrie, Team Leader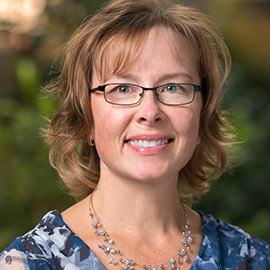 Dawn Guthrie is an associate fellow with interRAI, an international research consortium including researchers and clinicians from 35 countries that develops and tests standardized assessments for individuals with disabilities. Dawn received her PhD in Health Studies and Gerontology from the University of Waterloo in 2004 and her MSc in Epidemiology from the University of Toronto in 1993. Dawn's research typically involves analysis of large datasets, otherwise known as "Big Data." Her research areas of interest include aging, health care and service delivery, sensory impairments and palliative care.
Nicole Williams, Project Administrator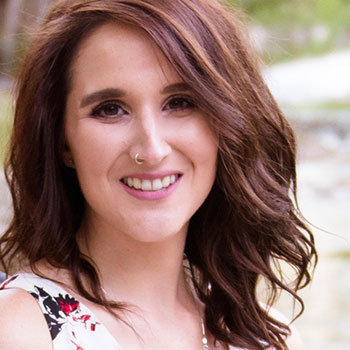 Nicole Williams completed her Master of Science degree in Kinesiology and Physical Education at Wilfrid Laurier University. She is currently working as a project administrator on a three-year project grant funded by CIHR. In this role she is mainly involved in overseeing the daily operations of the study and coordinating activities with the research team as well as multiple groups of experts, clinicians and families.
Stephanie Linker, Research Assistant
Stephanie Linker is completing her undergraduate degree in Kinesiology and Physical Education. Starting in the fall of 2018, she will be working with Dr. Guthrie to complete her honours thesis project exploring the risk factors for depression among seriously-ill home care clients from across Canada.
Andrea Urqueta Alfaro, Postdoctoral Researcher
E: andrea.urqueta.alfaro@umontreal.ca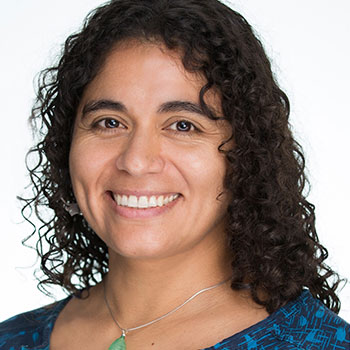 Andrea Urqueta Alfaro is a University of Montréal School of Optometry postdoctoral fellow. She is co-supervised by Dawn Guthrie and Walter Wittich (University of Montréal). Currently, Andrea is assessing the validity of the interRAI CHA and deafblind supplement using objective measures of vision and hearing as gold standard, in adults with and without cognitive impairment. Andrea has completed the equivalency of a Bachelor and Master in Psychology at Pontificia Universidad Católica, Chile. Afterwards, she worked with Blind Babies Foundation in California as an early interventionist for BVI infants. Andrea continued her education and received a Master in Special Education at San Francisco Statte University; a Doctorate in Psychology at University of California, Berkeley; and a postdoctoral fellowship at Envision, Kansas.
Kirsten Hermans, Postdoctoral Researcher
E: Kirsten.Hermans@vub.be, khermans@wlu.ca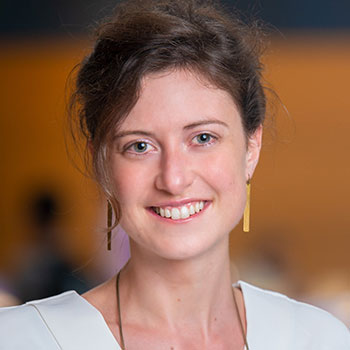 Kirsten Hermans received a MSc in Psychology at the University of Leuven (Belgium) in 2011. In 2012, she started working as a doctoral researcher at the University of Leuven, where she received a PhD in Biomedical Sciences in 2017. Her doctoral research focused on the validation of the interRAI Palliative Care instrument in nursing homes. Currently, Kirsten is a postdoctoral researcher at the University of Brussels (Belgium). Within the INTEGRATE project, she is responsible for project support and monitoring. Additionally, Kirsten works as a postdoctoral researcher at Wilfrid Laurier University on the CIHR funded project related to development of quality indicators for palliative care.