Skip to main content
Admissions Toolkits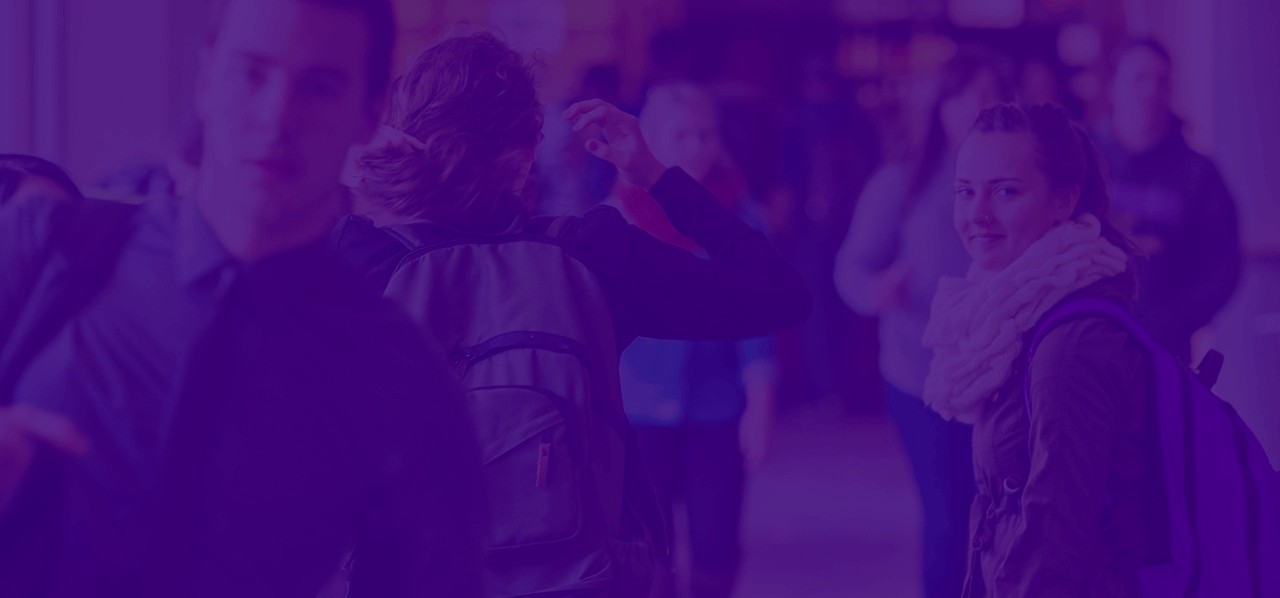 Join us at Laurier
Being a Golden Hawk means more than just cheering on our (really good) varsity teams – it means being a student who cares about your community, who works hard in the classroom, and who takes advantage of all the learning opportunities that can happen outside the classroom, too.
---
Biography / Academic Background
I received my PhD in health studies and gerontology from the University of Waterloo in 2004 and my MSc in epidemiology from the University of Toronto in 1993.
Prior to joining Laurier, I was a senior research associate with the St. Joseph's Health System Research Network (2002-2004) and a sessional lecturer at the University of Waterloo, in the Department of Health Studies and Gerontology (1999-2001).
Research Interests / Ongoing Projects
My research mainly focuses on understanding the needs and abilities of older adults with disabilities, and their caregivers, including individuals receiving home care services, palliative care and adults with sensory impairments. My research typically involves analysis of large datasets to explore how individuals are functioning in their daily lives, where they are experiencing impairments and difficulties, their use of the health care system and methods to evaluate the care received. I also use these datasets to create computerized outputs to assist health professionals, and decision-makers, when determining the needs of individuals, and their caregivers, and also to evaluate the quality of health care being provided.
Student Opportunities / Supervising
I have opportunities for undergraduate students (Kinesiology and Physical Education/Health Sciences) interested in an honours thesis project that would involve analysis of existing data. I am also willing to supervise graduate students interested in areas of aging, sensory impairments, home care/ palliative care and methods to assess the quality of care. Contact me for more information. 
Selected Publications
Recent Papers in Refereed Journals
Guthrie DM, Thériault É, Davidson JGS. "Self-rated health, cognition and dual sensory impairment are important predictors of depression among home care clients in Ontario." Home Health Care Management and Practice 2016;28:35-43. [DOI: 10.1177/1084822315591812].
Fisher K, Seow H, Declercq A, Freeman S, Cohen J, Guthrie DM. "Patient characteristics associated with prognostic awareness: A study on a Canadian palliative care population using the interRAI Palliative Care instrument." Journal of Pain and Symptom Management 2015;49:716-725.
Fernandes S, Guthrie DM. A comparison between end-of-life home care clients with cancer and heart failure in Ontario. Home Health Care Services Quarterly 2015;34:14-29.
Fisher K, Seow H, Brazil K, Frise Smith T, Guthrie DM. "Dimensionality, reliability and validity of the interRAI Depression Rating Scale in a Canadian palliative care population." Social Indicators Research 2015; 122:297-314. [DOI:10.1007/s11205-014-0685-8].
Guthrie DM, Pitman R, Fletcher PC, Hirdes JP, Stolee P, Poss JW, Papaioannou A, Berg K, Janzen Ezekiel H. "Data sharing between home care professionals:  A feasibility study using the RAI Home Care instrument". BMC Geriatrics 2014, 14:81.
Fisher K, Seow H, Brazil K, Freeman S, Smith T, Guthrie DM. "Prevalence and predictors of depression in a Canadian palliative home care population: A cross-sectional study." BMC Palliative Care 2014;13:10
Mofina AM, Guthrie DM. "A comparison of home care quality indicator rates in two Canadian provinces." BMC Health Services Research 2014;14:37.
Guthrie DM, Poss JW. "Development of a case-mix funding system for adults with combined vision and hearing loss." BMC Health Services Research 2013; 13:137.
Guthrie DM, Pitman R, Stolee P, Strong G, Poss, J, Tjam E, Bowman L, Ashworth M, Hirdes JP. "Reliability of a standardized assessment for adults who are deaf-blind." Journal of Rehabilitation Research and Development 2011; 48:545-554.
Contact Info:
Office Location: BA516
Languages spoken: English
We see you are accessing our website on IE8. We recommend you view in Chrome, Safari, Firefox or IE9+ instead.
×