Development of Quality Indicators for Palliative Care
The Problem
In Canada, we currently do not have a set of standardized measures for evaluating the quality of palliative care services provided in the community. Without such measures, it is difficult to understand where quality improvements may be warranted.
The Goal
The goal of this project is to develop and test a set of quality indicators for palliative care in Canada using existing electronic health information.
Our Approach
We will gather expert opinion from various stakeholder groups, including researchers, clinicians, patients and their families to understand what we should measure to capture the quality of palliative care. We will then create draft quality indicators (QIs) that can be populated using existing electronic records generated through the use of interRAI assessment tools. The experts will also weigh in on these QIs by assessing their validity, reliability, feasibility and utility and provide feedback on the risk adjustment process.
Our Team
Team lead: Dawn Guthrie, Study Principal Investigator
Co-investigators: Joachim Cohen, Anja Declercq, Kathryn Fisher, Donna Goodridge, John P. Hirdes, Maria Silveira, Hsien Seow, Peter Tanuseputro
Knowledge users: Sharon Baxter, Cheryl Beach, Heather Binkle, Connie Paris, Amy Riske, Susan Stevens, Deanne Taylor, Tracey Lynn Wityk Martin
Funding

Screening for Caregiver Burden in Home Care
The Problem
Unpaid caregivers in Canada form the backbone of care to seniors living in the community. Many caregivers provide this support willingly and feel that there are positive benefits to providing support to their loved ones. However, some individuals find that providing care becomes too burdensome, making it difficult to continue. This project was driven by the desire to create a simple way for home care clinicians to flag caregivers who are experiencing a high level of burden and who may not be able to continue in their role. This new screening tool will be based on items within the Resident Assessment Instrument for Home Care (RAI-HC), which is a standardized assessment tool used to understand the needs, strengths and preferences of home care clients. The RAI-HC is already routinely used in multiple parts of Canada. A screening tool generated directly from items on the RAI-HC is an efficient way to use these data that would replace the need for any additional caregiver burden assessments.
The Goal
The goal of this project is to create a screening tool for caregiver burden based on electronic health records that are routinely collected in home care.
Our Approach
The development of the screener involves researchers, clinicians, clients and families from the Winnipeg Regional Health Authority and Island Health in B.C. The project involves analysis of existing RAI-HC data paired with the scores on the Zarit Burden Interview, a widely-used assessment for caregiver burden. The preliminary screener will be shared with home care clinicians and families acting as caregivers to ensure that the items have face validity and truly reflect the issues that lead to caregivers feeling overwhelmed.
Our Team
Team lead: Dawn Guthrie, Study Principal Investigator
Co-investigators: Cheryl Beach, Colleen Maxwell, Deborah Mills, Lori Mitchell, Colin Reid
Funding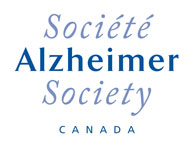 Health Service Utilization and Outcomes Among Individuals with Sensory and Cognitive Impairments
The Problem
Older adults with cognitive impairment (CI) and those with sensory impairments (e.g. vision loss, hearing loss or a combination of both) have poorer health outcomes than those without these impairments. The current literature on health services for those with CI tends to focus on the cost of medications and hospital use and often excludes the costs associated with home care and other community-based supports. Previous studies rarely include patient characteristics beyond the level or severity of CI, although it is recognized that many other factors influence the level of health care needed (e.g. impairments in ADLs, incontinence, presence of responsive behaviours, presence of an informal caregiver and their level of support). The influence of CI in conjunction with sensory impairments on health service utilization and health outcomes is virtually unknown.
The Goal
The goal of this project is to create a profile to describe the characteristics of older adults in the community, and those residing in long-term care (LTC), with varying levels of CI and/or sensory impairments, either alone or in combination (e.g. vision and hearing loss or dual sensory impairment (DSI)). We will also explore how health care use among older adults with these impairments is influenced by other factors related to characteristics of the client or their caregivers.
Our Approach
This project is one of the many projects undertaken by Team 17, one of the 20 teams funded as part of the Canadian Institutes of Health Research Canadian Consortium on Neurodegeneration in Aging (CCNA). This sub-project involves analysis of several existing datasets in Ontario. For example, to describe home care clients we will utilize data from the Resident Assessment Instrument for Home Care (RAI-HC) which is mandated in Ontario for all long-stay home care clients. These data will be linked to data from the Minimum Data Set 2.0, which is the assessment tool routinely used in all Ontario long-term care homes. This will enable us to describe home care recipients, those residing in LTC and track home care clients who transition into LTC to examine the factors that influence their risk for LTC placement.
Learn more about Team 17 (video) and its goals and objectives.
The Canadian Consortium on Neurodegeneration in Aging (CCNA) includes 350+ researchers and clinicians from across Canada.
Our Team
This project is being led by Dawn Guthrie and is part of a larger team of researchers (Team 17) funded through the CCNA. Team 17 is comprised of nine researchers and is lead by Drs. Natalie Phillips (Concordia University) and Walter Wittich (University of Montreal).
Study principal investigator: Dawn Guthrie
Co-investigators: Jennifer Campos, Kathleen Hunter, Paul Mick, JB Orange, Natalie Phillips, Kathy Pichora-Fuller, Marie Savundranayagam, Walter Wittich
Funding
Financial support for this project was provided by the CCNA. The CCNA is supported by a grant from the Canadian Institutes of Health Research (CIHR) with funding from several partners.