Skip to main content
Admissions Toolkits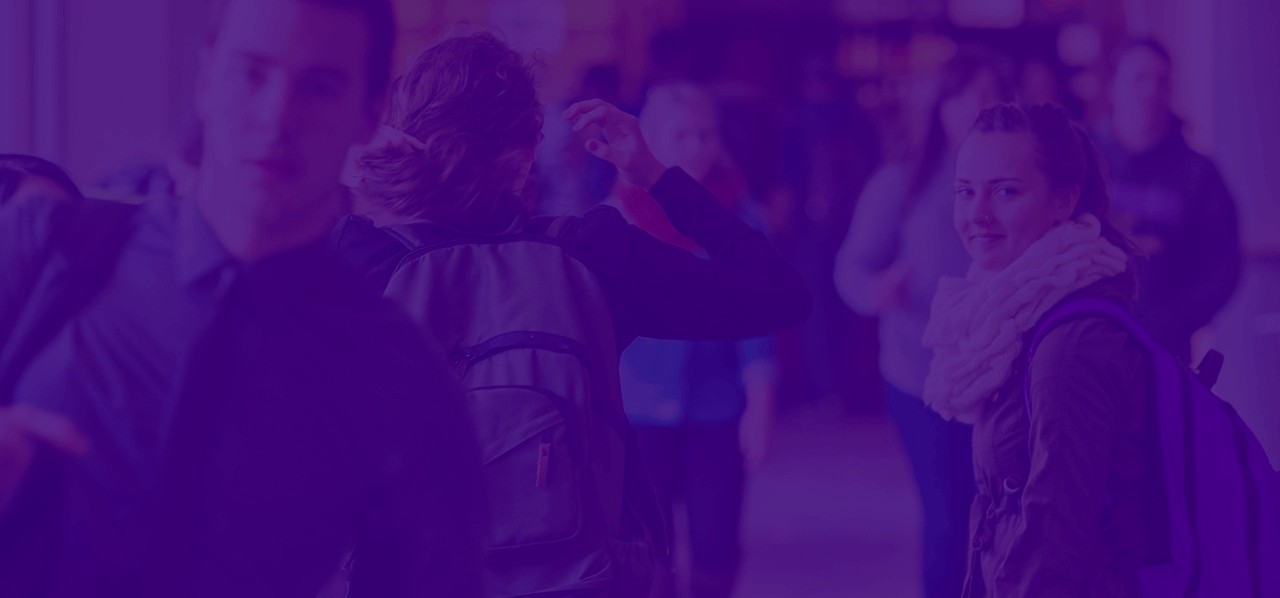 Join us at Laurier
Being a Golden Hawk means more than just cheering on our (really good) varsity teams – it means being a student who cares about your community, who works hard in the classroom, and who takes advantage of all the learning opportunities that can happen outside the classroom, too.
---
Biography / Academic Background
BA, International Development Studies (Guelph, 2002).
MA, Human Rights, (Sussex, 2004).
PhD, Anthropology (Toronto, 2009).
Postdoctoral Fellowship, International Migration Research Centre (WLU, 2011).
Research Interests / Ongoing Projects
I am an interdisciplinary scholar trained in medical anthropology, with interests in the areas of global and environmental health, food systems, labour, social justice, citizenship and transnational migration. My research projects have investigated various aspects of migrant workers' health, rights and well-being, including: access to health care and workers' compensation; women's experiences of gender-based violence; occupational, mental, sexual and reproductive health; social determinants of health; and the impacts of separation on migrant families. Although I have conducted research with various migrant groups, I have primarily focused on temporary foreign workers from Mexico and Jamaica who labour in Ontario agriculture. I am co-founder of the Migrant Worker Health Project, www.migrantworkerhealth.ca, which promotes accessible health care for migrant workers. Currently, I am developing an emerging research area on how families of children with autism navigate various therapeutic approaches, and how families' socioeconomic status may influence treatment outcomes.
Student Opportunities / Supervising
I am willing to supervise students in areas related to migrant workers' rights and health, and autism-related projects.
Selected Publications
McLaughlin, J. and J. Hennebry (2015). Managed into the Margins: Examining Citizenship and Human Rights of Migrant Workers in Canada. Chapter in The Human Right to Citizenship: A Slippery Concept. Rhoda E. Howard-Hassmann and Margaret Walton-Roberts (eds). University of Pennsylvania Press.
Narushima, M., J. McLaughlin, J. Barett-Greene (2015). Needs and Risks in Sexual Health among Temporary Foreign Migrant Farmworkers in Canada: A Pilot Study with Mexican and Caribbean Workers. Journal of Immigrant and Minority Health. (DOI) 10.1007/s10903-015-0189-x.
Hennebry, J., J. McLaughlin, K. Preibisch (2015). 'Out of the Loop': (In)access to Health Care for Migrant Workers in Canada. Journal of International Migration and Integration (JIMI); DOI: 10.1007/s12134-015-0417-1.
McLaughlin, J., J. Hennebry and T. Haines (2014). Paper versus Practice: Occupational Health and Safety Protections and Realities for Temporary Foreign Agricultural Workers in Ontario. Pistes: Interdisciplinary Journal of Work and Health 16(2).
Wells, D., J. McLaughlin, A. Lyn, A. Diaz (2014). Sustaining North-South Migrant Precarity: Remittances and Transnational Families in Canada's Seasonal Agricultural Program. Just Labour. Vol 22, Autumn.
Orkin, A., M. Lay, J. McLaughlin, M. Schwandt and D. Cole (2014). Medical Repatriation of Migrant Farm Workers in Ontario: Coding and Descriptive Analysis. Canadian Medical Association Journal (CMAJ) Open. July 22, vol. 2 no. 3 E192-E198.
McLaughlin, J. and J. Hennebry (2013). Pathways to Precarity: Structural Vulnerabilities and Lived Consequences for Migrant Farmworkers in Canada. Chapter in Producing and Negotiating non-Citizenship: Precarious Legal Status in Canada. Luin Goldring and Patricia Landolt (eds.) University of Toronto Press.
McLaughlin, J. (2013). The Hands behind the Harvest: Migrant Workers in Niagara's Wine Industry. Chapter in The World of Niagara Wine. Michael Ripmeester and Phillip Gordon Mackintosh (eds.) Wilfrid Laurier University Press.
Hennebry, J. and J. McLaughlin (2012). The Exception that Proves the Rule: Structural Vulnerability, Health Risks and Consequences for Temporary Migrant Farmworkers in Canada. Chapter in Legislating Inequality: Canada's Temporary Migrant Worker Program. Christine Hughes and Patti Lenard (eds.) McGill-Queen's University Press.
Pysklywec, M., J. McLaughlin, M. Tew and T. Haines (2011). Doctors Within Borders: Meeting the Health Care Needs of Migrant Farm Workers in Canada. Canadian Medical Association Journal (CMAJ) (183:9).
McLaughlin, J. (2011). Determinants of Health of Migrant Farm Workers in Canada. Health Policy Research Bulletin, Issue #17: Migration Health.
McLaughlin, J. (2010). Classifying the "ideal migrant worker": Mexican and Jamaican transnational farmworkers in Canada." Focaal: Journal of Global and Historical Anthropology 2010(57): 79-94.
McLaughlin, J. (2009). Migration and Health: Implications for Development. The Canadian Foundation for the Americas Labour Mobility and Development Project, Policy Paper #2, October.
McLaughlin, J. (2008). Gender, Health and Mobility: Health Concerns of Women Migrant Farm Workers in Canada. FOCALPoint: Canada's Spotlight on the Americas 7(9): December.
McLaughlin, J. (2007). Falling through the Cracks: Seasonal Foreign Farm Workers' Health and Compensation across Borders. The Industrial Accident Victims Group of Ontario (IAVGO)Reporting Service 21(1): October.
In the News (Selected Media Appearances)
Contact Info:
Office Location: RCE 242, Brantford campus
Languages spoken: English, Spanish
We see you are accessing our website on IE8. We recommend you view in Chrome, Safari, Firefox or IE9+ instead.
×