Teams from across Canada vied for the top prize at the Laurier Design for Change competition held on March 28, with a team from the University of Toronto ultimately taking home first place. A team with members from Wilfrid Laurier University placed third.
Students Jana Anani, Iman Arain, Ying Du, Yiyang Kong and Gabrielle Woodside of the University of Toronto took home $3,000 each for their idea to provide health care solutions to women experiencing homelessness through a mobile clinic.
More than 400 students on 85 teams from 33 post-secondary institutions across Canada were challenged to turn care and compassion into tangible solutions for people experiencing homelessness. This year's theme is part of a larger focus on housing the User Experience Design program is undertaking in 2022-2023 academic year.
"I am deeply humbled by the amount of time, research and compassion that went into each project that was submitted. It was clear that all the students took this challenge to their hearts," said Abby Goodrum, professor and program coordinator of Laurier's User Experience Design program. "They reached out to organizations and experts in their communities, and they connected with persons having lived experiences of being unhoused. They developed their ideas from a place of empathy as well as innovation. What these teams were able to accomplish in the span of a few weeks is amazing."
Throughout February and March, the teams attended speaker sessions to learn about work being done by organizations across Canada as well as diverse and complex issues within the broader challenge of homelessness. Five teams were chosen to present their solutions at the finale on March 28, where they pitched their idea to both live and virtual audiences. Industry leaders from Scotiabank, the Canadian Lived Experience Leadership Network, and Canadian Alliance to End Homelessness served as competition judges. Winners were determined based on the effectiveness and impact of the solution, approach and research of the solution, innovation and presentation.
"You have taken the knowledge and skills you've gained in classes, course work, research and your own life experiences and have applied them to finding solutions for one of the most pressing challenges we currently face in Canada," said Laurier President and Vice-Chancellor Deborah MacLatchy in a message addressing attendees at the Design for Change finale. "I'm extremely impressed by the creativity and quality of the submissions."
Design for Change was presented by Laurier's User Experience Design program. The event and prizes were made possible through a donation from Scotiabank.
About the Winners
First place – Team Game Changers from the University of Toronto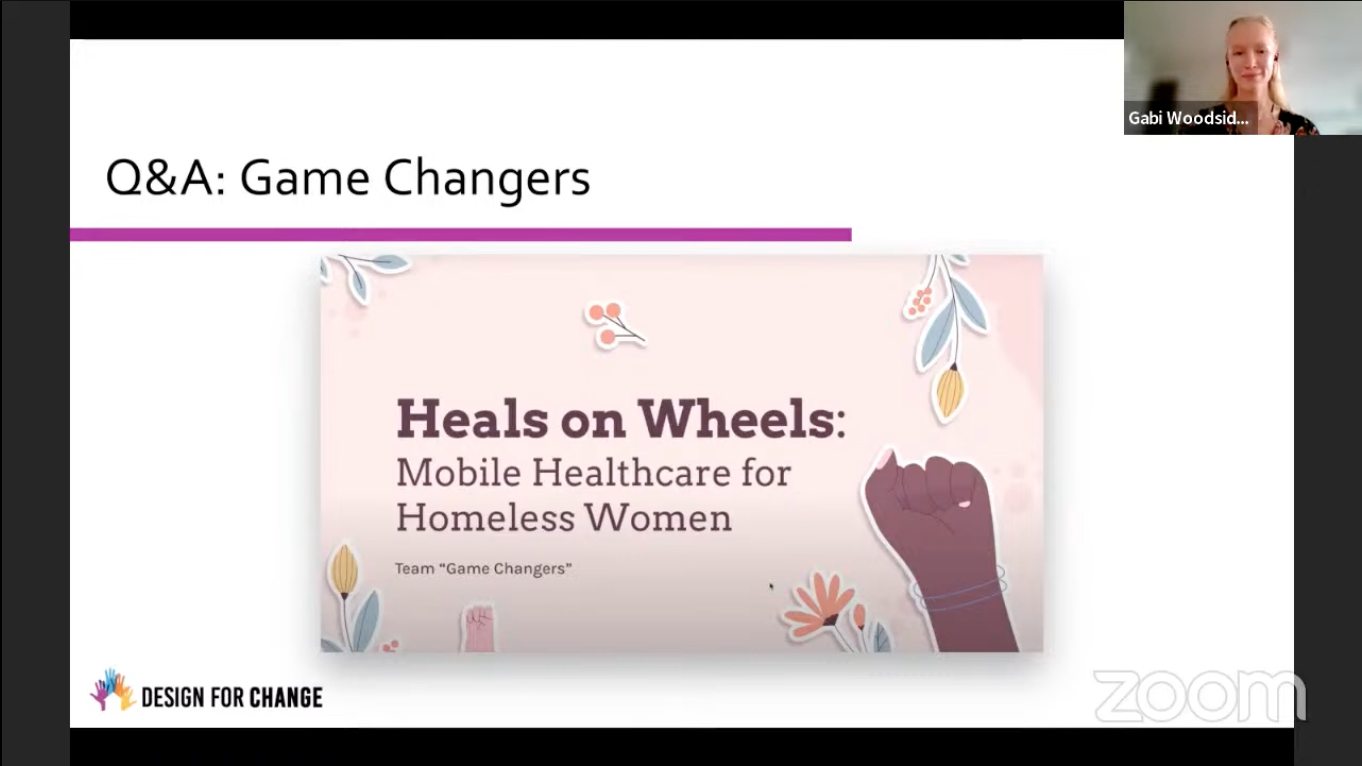 Anani, Arain, Du, Kong and Woodside of the University of Toronto looked at the barriers of women experiencing homelessness and their access to health care.
Their solution was to pilot a mobile health clinic in Scarborough focusing on women's health and providing do-it-yourself kits that include feminine hygiene products, personal hygiene products, first aid kits and sexual health products including contraceptives.
This team took home the grand prize of $3,000 per team member.
Second Place – Team Occasio from the University of Toronto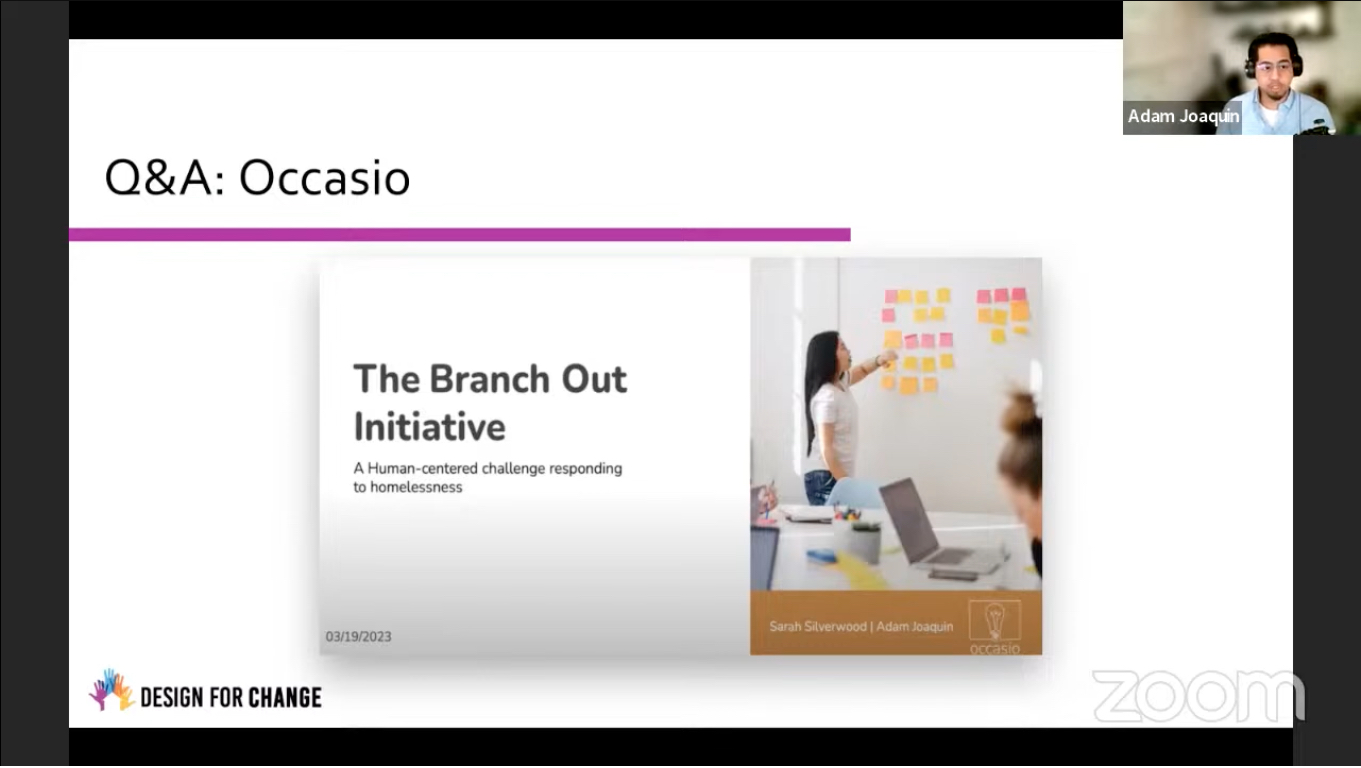 Students Adam Joaquin and Sarah Silverwood from the University of Toronto were inspired to focus on structural prevention by promoting social inclusion and community engagement for youth and explored how to connect youth to needed services.
They worked with the Richmond Hill Public Library and 360 Kids to create a phased solution called the Branch Out initiative, where existing programs through youth organizations will be provided at a safe, non-stigmatized location like the library. The goal is to harmonize programs in libraries across the province.
This team was awarded second place and $2,000 per team member and won the audience choice award of $100 per team member.
Third Place – Team 40 Chances from Wilfrid Laurier University/Laurentian University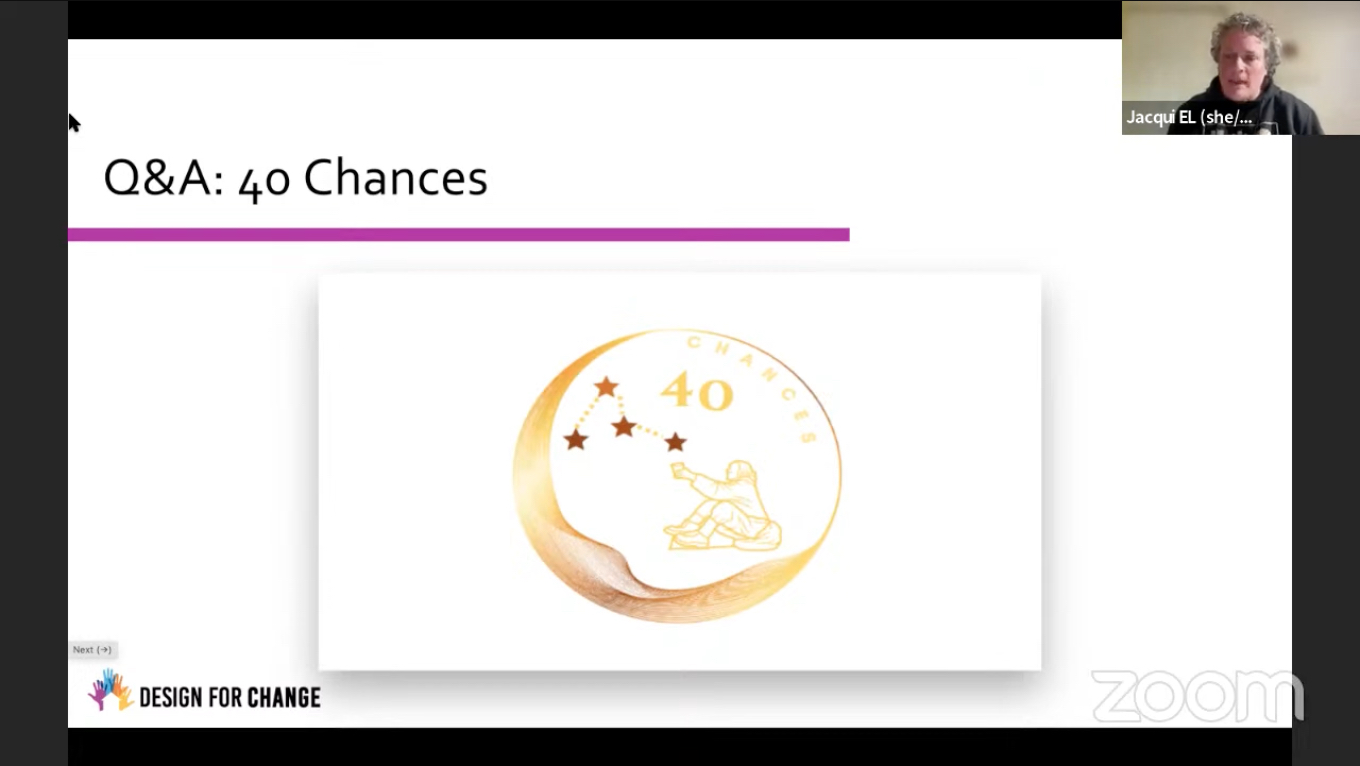 Criminology students Jacqui Empson Laporte, Ken Goss and Mandy Stelling of Wilfrid Laurier University and Lavina Hoff of Laurentian University focused on educating the public, who may misunderstand the issues facing the unhoused population when calling 911.
Their solution was to expand the current Ontario Provincial Police Crisis Call Diversion Program to include an avenue for calls coming into 911 related to those facing homelessness to be diverted directly to agencies and outreach workers who may be better suited to help.
This team took home third place and $1,000 per team member.