Four world-class researchers at Wilfrid Laurier University are celebrating the release of new books. In their recent publications, Faculty of Education members Ardavan Eizadirad and Steve Sider explore how pain can be used to challenge marginalization in education; Mark Terry of the Department of English and Film Studies showcases the influence of art on environmental policy; and Professor Jasmin Zine examines how the aftermath of 9/11 impacted a generation of Muslim youth.
COUNTERNARRATIVES OF PAIN AND SUFFERING AS CRITICAL PEDAGOGY: DISRUPTING OPPRESSION IN EDUCATIONAL CONTEXTS 
With their co-editor Andrew Campbell, Eizadirad and Sider argue that the language of pain and suffering is universal, and therefore has potential as critical pedagogy for transformative and therapeutic teaching and learning. Readers are encouraged to reflect on their own lived experiences to constructively engage with their trauma. The authors illustrate a range of teaching approaches, such as journaling and poetry, and hope to reach students, faculty, scholars and community members with an interest in advancing social justice education.
"On one level, this book is about centering marginalized voices sharing their experiences of pain and oppression. On another level, it is about how stories are told with intentionality to learn, unlearn and disrupt normalizing practices that enact harm in education, particularly on equity-deserving groups," says Eizadirad. "The book discusses the short- and long-term implications of institutional violence within education, and its normalizing power relations, which often silence pain, marginalize counter-stories of suffering as exceptions, and seek to mute narratives of oppression told by minoritized voices."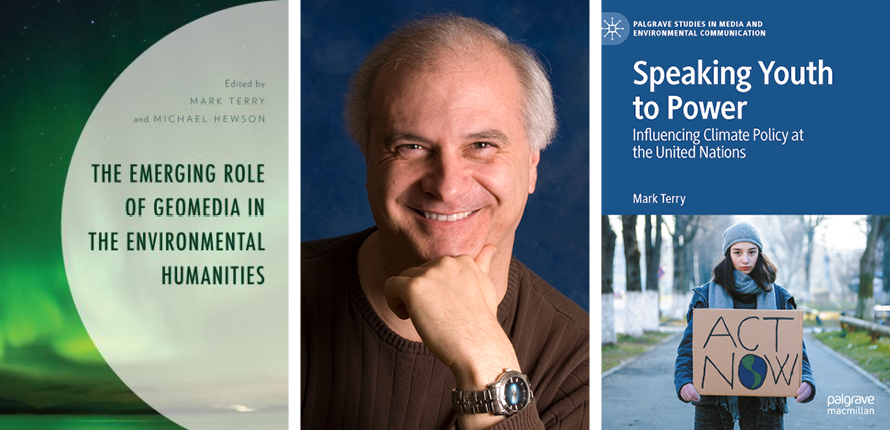 THE EMERGING ROLE OF GEOMEDIA IN THE ENVIRONMENTAL HUMANITIES
SPEAKING YOUTH TO POWER: INFLUENCING CLIMATE POLICY AT THE UNITED NATIONS
Terry has published two books in recent months. The Emerging Role of Geomedia, co-edited by Michael Hewson, shares the latest approaches being used by environmental humanists to incorporate geomedia into their research and analyses.
"This book presents the top experts in this new field of study as they examine how geomedia is providing new interdisciplinary perspectives in the environmental humanities," says Terry. "Research on global issues now has an enhanced methodology of study due to the unique affordances provided by geographic platforms and frameworks." 
Speaking Youth to Power explores how the global community of young people is influencing environmental policymakers at the United Nations through tactics including social media, mass gatherings and youth-produced documentary films.
"Two new frameworks are proposed in this study of youth climate activism: the groundswell approach and the direct approach," says Terry. "While seemingly disparate in nature, they both yield similar results in advancing youth involvement in climate policy participation when tested in the field at the UN's annual climate summits, the COP conferences."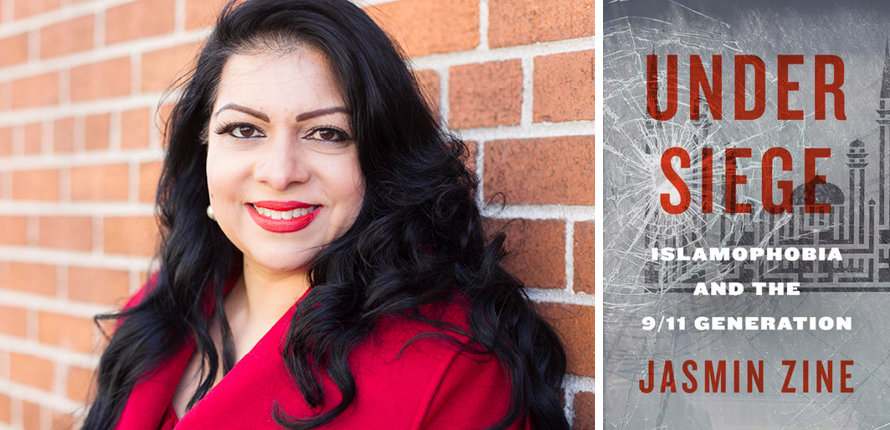 UNDER SIEGE: ISLAMOPHOBIA AND THE 9/11 GENERATION
Under Siege explores the lives of Canadian Muslim youth belonging to the 9/11 generation as they navigate fraught times of global war and terror. Based on in-depth interviews with more than 130 young people, youth workers and community leaders, Zine's ethnographic study unpacks the dynamics of Islamophobia as a system of oppression and examines its impact on Canadian Muslim youth. Under Siege was included on The Hill Times' list of the 100 Best Books in 2022.
"Watching my own sons grow up as part of the 9/11 generation, I was interested in the coming-of-age experiences of Muslim youth who were socialized into a world where heightened Islamophobia and the 'war on terror' cast them as suspect citizens and potential threats to the nation," says Zine. "I was interested in how this generation navigated and resisted these challenges. In The Souls of Black Folk, W.E.B. Du Bois asks the poignant question 'How does it feel to be a problem?' This book draws attention to the way the 9/11 generation is grappling with Du Bois' question."