On Aug. 29, the Government of Canada announced federal investment in seven Wilfrid Laurier University research projects. Cumulatively, Laurier researchers will receive more than $3.3 million in new funding.
"Congratulations to these talented recipients who are doing groundbreaking work that will contribute not only to Canada's health and well-being, but also to the world's," said the Honourable François-Philippe Champagne, minister of Innovation, Science and Industry. "Through this funding, the Government of Canada is investing in the next generation of researchers and inspiring them to continue to think outside the box and tackle the challenges of today and tomorrow."
Partnership Grant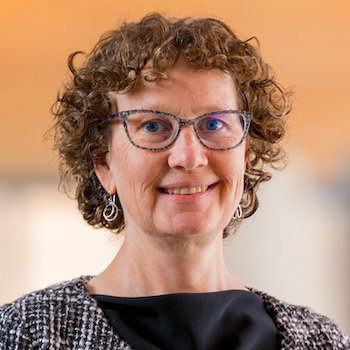 Alison Blay-Palmer, professor of Geography and Environmental Studies and the UNESCO Chair on Food, Biodiversity and Sustainability Studies, was awarded a Partnership Grant of nearly $2.5 million from the Social Sciences and Humanities Research Council of Canada (SSHRC). Together with 35 partner organizations across four continents, she is leading the FLAGship (Food, Learning and Growing) Partnership to support and inspire resilient regional food systems. 
"The industrial food system contributes more than 30 per cent of greenhouse gases to the climate crisis, leaves more than three billion people unable to afford a healthy diet, and depletes biodiversity, water quality and soil quality," says Blay-Palmer. "We need another way to do food."
FLAGship research will map and monitor specific practices that are driving sustainability on a regional level and amplify them to influence meaningful, long-term policy decisions globally.
"By gathering evidence about the value of sustainable food systems focused on ecological production, fair livelihoods, healthy food for all and regional circular economies, we can contribute to informed decision-making," says Blay-Palmer. "This is the first study to compare regional sustainable food systems over time."
This seven-year project will establish regional and global communities of practice made up of researchers, practitioners and community partners to co-create and share knowledge. Participating regions include the Northwest Territories, British Columbia, Eastern Ontario, Montreal, Southern Brazil, Melbourne, Migori County, Kenya and Veracruz State, Mexico.
"To get insights into as many different food systems as possible, we are drawing on the expertise of partners in the Global North and South, urban and rural regions, and Indigenous communities," says Blay-Palmer. "This gives us the scope needed to address cross-cutting challenges along the regional food chains and identify why and how things are working and what challenges exist. Our network of expert advisors will also provide conduits to communities outside of our partnership to amplify learning opportunities and accelerate change."
Insight Grants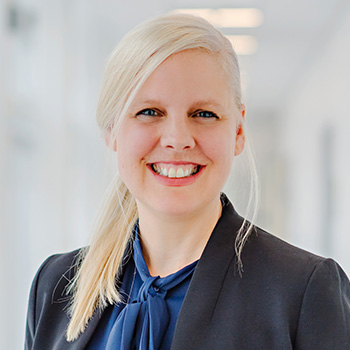 Bree Akesson, associate professor of Social Work and the Canada Research Chair in Global Adversity and Well-Being, will receive $164,968 from SSHRC to study the psychosocial experiences of refugee families during the perinatal period in the context of war and displacement. The perinatal period is defined as pregnancy through one year postpartum. Akesson will focus specifically on Rohingya refugees who have fled their homes in Myanmar to seek safety in neighbouring Bangladesh.
"We hope that this study will illuminate their everyday experiences of pregnancy and parenting while facing war and displacement in a low-resource setting," says Akesson. "This can ultimately shift the discourse away from viewing war-affected families as passive victims of war to people with agency who are capable of navigating everyday challenges in the face of stress and uncertainty."
Akesson will help families share their experiences through storyboards, adding a layer of visual depth to their perspectives. She plans to identify policy recommendations to improve perinatal care and is partnering with the Hope Foundation for Women and Children in Bangladesh to ensure uptake and implementation.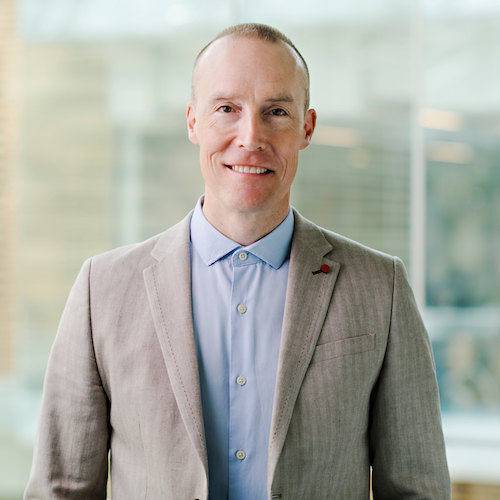 Jonathan Finn, a professor of Communication Studies, was awarded $77,571 to analyze the use of Strava, a fitness app favoured by endurance sport enthusiasts. As self-tracking technology, such as GPS-based watches, have become popular in fitness culture, apps like Strava enable users to track data related to workout intensity and map their progress. Concerns have been raised that Strava – which has more than 70 million users – may be pushing users to run or bike in ways that are beyond their capabilities or otherwise unsafe.
Finn's study will investigate how Strava mediates its users' feelings about fitness, beyond simply documenting physical activity.
"I want to analyze and make visible the social and cultural effects that fitness apps like Strava have on our understanding and experience of physical activity and exercise," says Finn. "I am specifically interested in the ways in which the exclusive focus on quantitative variables like heart rate, pace, distance and cadence de-emphasizes the qualitative aspects of physical activity, such as joy, satisfaction and pleasure."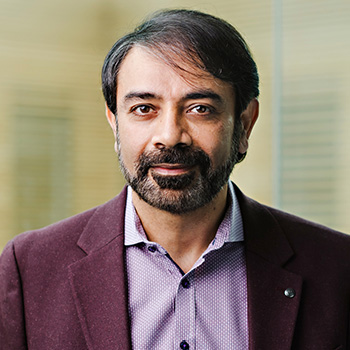 Tripat Gill, associate professor of Marketing and the Laurier Research Chair in Consumer Insights and Innovation, secured $139,006 from SSHRC to study accountability, transparency and ethical issues related to artificial intelligence (AI). AI is increasingly being used to make customer-facing decisions in industries such as health care, finance, job recruitment and government services. Despite its many benefits, including greater efficiency and productivity, consumers remain skeptical about AI and prefer to interact with human beings. In response, organizations have widely adopted a model pairing AI with humans for critical decision-making.
Gill will investigate the benefits, concerns and opportunities for AI-human service models, a largely unexplored area of research. He will share insights with public and professional sectors about the two dominant AI-human team models: using AI as an advisor to human professionals, such as during credit assessments; and letting AI act autonomously while being monitored by humans, such as to screen job applications.
"These insights will aid in the development of mechanisms to address accountability and ethical concerns with these models, as well as customer acceptance of these systems," says Gill. "For example, when adverse or unfavorable outcomes cause customers to protest, the humans involved in the decision may deflect responsibility to the AI. Our research will shed light on the extent of such scapegoating and accountability gaps, and the downstream effects on trust in such systems. Furthermore, we will provide evidence on transparency-based interventions to help redress these concerns."
Audra Mitchell, a professor of Political Science and the Canada Research Chair in Global Political Ecology, was awarded $277,301 for her study "Autistic Knowledge Ecologies and Critical Futuring." As global environmental crises intensify, Mitchell will illustrate the necessity of integrating diverse knowledge systems into ecological "futuring": collective efforts to imagine and realize future ecological-political arrangements. Specifically, she will examine how the perspectives of autistic people can help to solve consequential global issues.
Autistic knowledge ecologies encompass the distinct cognitive, sensory and communication practices of autistic people. Mitchell says these unique ecologies have long been marginalized by mainstream society, resulting in the pathologizing and exclusion of autistic individuals from public systems and spaces. Her research aims to demonstrate their value in politics, social movements, art and design.
"The goal of this research is to highlight, celebrate and enrich the ecological knowledge held by diverse disabled communities, which can help to shape how we address current crises and imagine our futures," says Mitchell.
PromoScience Program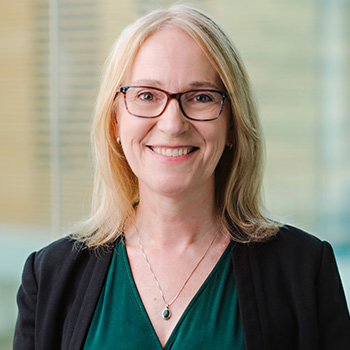 The Natural Sciences and Engineering Research Council of Canada's PromoScience Program supports organizations working with young Canadians to promote an understanding of science and engineering. Laurier's Avis Beek, an assistant professor of Education, will receive $120,000 to advance her STEMovation initiative, which is reducing barriers so that all children see a place for themselves in science, technology, engineering and math (STEM) fields.
Co-led by Beek's colleague in the Faculty of Education, Jennifer Straub, the STEMovation team is working with school boards in Waterloo Region on outreach programming for students from underrepresented groups. Employment rates in STEM fields for Black, Indigenous and racialized populations are disproportionately lower than other Canadians.
"In our first year, we welcomed 700 children and 400 adult family members at family-friendly, free community events at schools in our region," says Beek. "Our STEMovation facilitation team was made up of 35 enthusiastic and highly skilled Laurier students from the Faculties of Education, Arts and Science who represented the diversity of our community."
STEMovation events welcome whole families because studies indicate that adult family members are key influencers in boosting children's confidence and interest in STEM. Attendees participate in activities such as navigating a robot around obstacles on the lunar surface, using Indigenous star science to make a constellation viewer and playing a piano made of bananas. The project is funded for three years.
Knowledge Synthesis Grant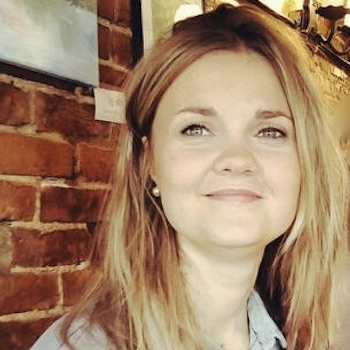 Katrin Roots, an assistant professor of Criminology, was awarded $29,847 by SSHRC to assess the distinctions between human trafficking and migrant labour exploitation. Despite resources being allocated to combat domestic sex trafficking in Canada, little has been done to address reports of abuse and coercion taking place in other labour and service sectors, including migrants participating in the national Temporary Foreign Worker program.
Roots will determine how labour exploitation is understood in the context of temporary foreign workers and human trafficking and interrogate the legal and policy rationales used to justify inconsistent responses.
"Labour exploitation, migration, smuggling and human trafficking are highly complex issues that cause much confusion and are deeply intertwined with misconceptions, even amongst those studying these issues closely," says Roots. "Through this Knowledge Synthesis Grant, our multi-university research team is documenting how scholars, NGOs and policymakers understand and use these terms; what patterns, contradictions and conflations exist; and what knowledge gaps remain."