Through its New Frontiers in Research Fund (NFRF), the Government of Canada is investing in two innovative research projects led by Wilfrid Laurier University faculty members Geoff Horsman and Ketan Shankardass.  
Horsman, an associate professor of Chemistry and Biochemistry, was selected in the 2021 Exploration Competition for his study "Do viruses encode natural products?" Shankardass, an associate professor of Health Sciences, was awarded funding in the Innovative Approaches to Research in the Pandemic Context Competition, which he will use to help the City of Hamilton develop more resilient communities. 
Launched in 2018, NFRF funds high-risk, high-reward, interdisciplinary research led by Canadian researchers. NFRF is designed to support world-leading innovation and enhance Canada's competitiveness and expertise in the global, knowledge-based economy. 
"We are grateful to the Government of Canada for recognizing and investing in the new frontiers being explored here at Laurier," says Jonathan Newman, vice-president: research. "It takes brave leadership to conceive and pursue novel research methods, so I'm proud of Dr. Shankardass and Dr. Horsman for their efforts."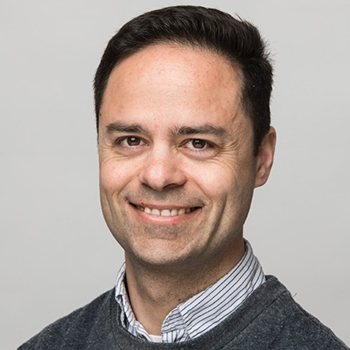 Horsman will receive $250,000 over two years to examine whether viruses can be used to generate novel natural products, such as antibiotics and herbicides. 
"I've been working in the natural products area for quite a while now, and this field has a long history of isolating new medicinal compounds from plants, fungi and bacteria. However, I have been wondering why nobody is looking at viruses," says Horsman. "What natural products, if any, are encoded in virus genomes? If viruses are the most abundant and diverse biological entities on Earth, surely, they must have some interesting chemistry!" 
In keeping with the spirit of the Exploration Competition, Horsman is collaborating across disciplines. 
"As a biochemist, I have limited understanding of viruses, and certainly even more limited capacity for working on them in my lab," says Horsman. "I am working with a microbiologist at the University of Guelph, Larry Goodridge, who is an expert in bacteriophages, which are viruses that infect bacteria. So, our project is an unusual combination of natural product discovery and phage biology." 
If successful, Horsman believes their research would represent a "paradigm-shifting discovery" that may lead to new medicines and biocatalysts. 
"I hope to inspire others to search for natural products in this overlooked biological frontier," he says.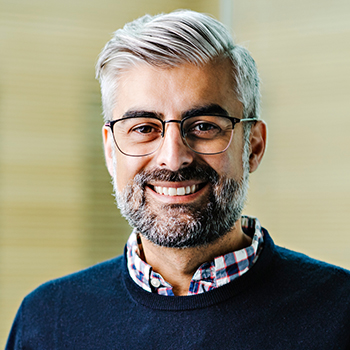 Shankardass will receive nearly $240,000 for his collaboration with the City of Hamilton and a group of local and international scholars, including Laurier Associate Professor Colin Robertson. The research team will help the municipal government understand how COVID-19 has affected stress within communities and to identify places that have been hardest hit by chronic stress.  
"We also want to find places that were more resilient over this period and understand how the urban environment shaped both of these outcomes," says Shankardass. "We hope it will help the city target resources to build more resilient communities as the pandemic recedes." 
NFRF held a special call for innovative research approaches in response to the pandemic's disruptive effects on community and field-based research. Shankardass's use of social media for data collection represents a new direction in research methodologies. His team is analyzing tweets from citizens of Hamilton for emotional content, including indications of stress and resilience. 
"All of the tweets are geo-coded, which means we know the location of the person who shared it, and we use this data to understand how patterns of stress and resilience are changing across neighbourhoods," says Shankardass. "With this grant, we are going to figure out how to make use of other types of social media expressions for our analysis. We are also going to develop a way for people to use their phones to tell city governments how their local environments are affecting their experiences of stress and resilience." 
Though his study is focused on Hamilton in the context of COVID-19, Shankardass hopes to pilot tools that can help other cities create more healthy and equitable communities over time. 
"City governments have an important role in planning for equity across neighbourhoods," says Shankardass. "Many cities are interested in building resilience to enable this, but city planners aren't equipped with the right data to track stress and resilience over space and time. They need residents to tell them what is going wrong in their communities and what would help them become more resilient."