Lead Researcher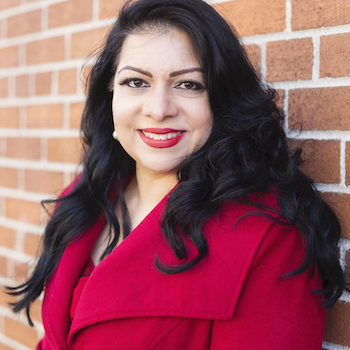 Jasmin Zine is a professor of Muslim Studies, Sociology and Religion and Culture at Wilfrid Laurier University. She is an international expert in the field of Islamophobia Studies and Critical Muslim Studies. Her publications include numerous books, chapters and journal articles on Muslim women's studies, Muslim education and cultural politics in Canada and Islamophobia and anti-racism education. As a sociologist, she has been conducting ground-breaking research on Muslims in Canada for the past 25 years.
She authored the first ethnographic study of Islamic schooling in North America, Canadian Islamic Schools: Unraveling the Politics of Faith, Gender, Knowledge and Identity (2009, University of Toronto Press). She also edited the collection Islam in the Hinterlands: Muslim Cultural Politics in Canada (2012, University of British Columbia Press), which was a flagship book in the field of Canadian Muslim Studies. Zine has also contributed to the field of Muslim women's studies in a book she co-edited with Lisa K. Taylor, Muslim Women, Transnational Feminism and the Ethics of Pedagogy: Contested Imaginaries in Post-9/11 Cultural Practice (2014, Routledge).
From 2009–2015, she completed a national study funded by the Social Sciences and Humanities Research Council (SSHRC) that involved interviews with over 130 Muslim youth across Canadian universities on how the impact of 9/11, the 'war on terror' and domestic security discourses and policies has impacted them. Zine is currently finishing a book manuscript based on this study, tentatively titled Under Siege: Islamophobia and the 9/11 Generation.
Zine is currently leading a research team to examine the Canadian Islamophobia industry in partnership with the National Council of Canadian Muslims (NCCM) in a study funded by the Social Sciences Research and Humanities Council of Canada (SSHRC). Zine and her team of graduate researchers from Wilfrid Laurier University also worked in partnership with the Bridge Initiative at Georgetown University to develop fact sheets on Islamophobia in Canada as a resource for academics, media, and policy-makers.
As a public intellectual, Zine served as the co-chair of the Islamophobia sub-committee of the Ontario Anti-Racism Directorate. She testified at the 2017 Canadian Heritage Parliamentary sub-committee meetings on Motion 103, addressing Islamophobia, systemic racism and religious discrimination, as well as the Parliamentary Hearings on Online Hate in 2019. She is a popular media commentator on Islamophobia and Muslims in Canada, having been featured on television, radio and print media. Internationally, Zine is a sought-after speaker on the topic of Islamophobia and has been invited to give numerous talks at conferences and forums in Istanbul, Paris, Vienna, Budapest, Berlin, Madrid, Cordoba, Nairobi, Uppsala, as well as in Pakistan and across the U.S.
In 2018, she joined the Critical Muslim Studies Institute on Decolonial Struggles and Liberation Theologies in Granada, Spain as a faculty member. Zine is also an affiliated faculty member with the Islamophobia Research and Documentation Project (IRDP) at the University of California, Berkeley and serves on the editorial board of the Critical Muslim Studies journal Re-Orient. Zine has also developed award winning curriculum materials that address Islamophobia and anti-Muslim racism at elementary and secondary school levels. She has worked as a consultant on Islamophobia for the Office for Democratic Institutions and Human Rights at the Organization for Security and Cooperation in Europe (ODHIR/OSCE), the Council of Europe and the United Nations Educational, Scientific and Cultural Organization (UNESCO). With UNESCO, she co-developed international guidelines for educators and policy-makers on combating Islamophobia and discrimination against Muslims. Her work continues to inform international policy and advocacy.
Student Researchers
The project team has consisted of both undergraduate and graduate students at Wilfrid Laurier University. Student Researchers who have contributed to the The Canadian Islamophobia Industry Research Project include:
Sahver Kuzucuoglu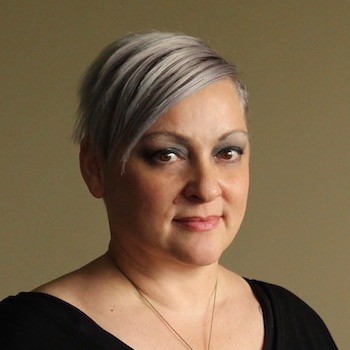 Sahver Kuzucuoglu holds a Master's Degree in Religion and Culture, a second MA in Cultural Analysis and Social Theory, and is currently working towards her PhD in Religious Studies at Wilfrid Laurier University. Sahver has worked for many years as an interpreter/translator in the settlement of new Canadians in Southern Ontario fuelled by her passion for volunteerism, community, decoloniality, pluriversality, and intercultural dialogue. Her current research areas include Turkish Cultural Studies, Sufism and the identity negotiation of the "minority within a minority."
Doaa Shalabi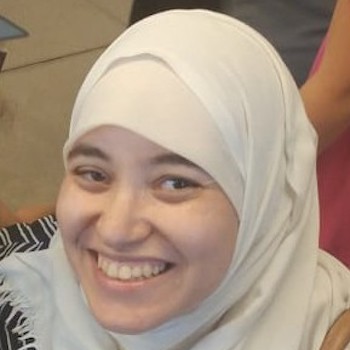 PhD Student; BA, 2009 (Semitic Languages and English, Ain Shams University); MA, 2011 (Semitic Languages, Ain Shams University); MA, 2017 (Religion and Culture, Wilfrid Laurier University).
Doaa's research focuses on faith-based institutions and minority integration in Canada. For her PhD, Doaa is examining the relationship between Muslim schools and the integration of Muslim youth in Canadian society to showcase the complex relationship between religious identity, education policies, and social integration in multicultural societies.
Fatima Chakroun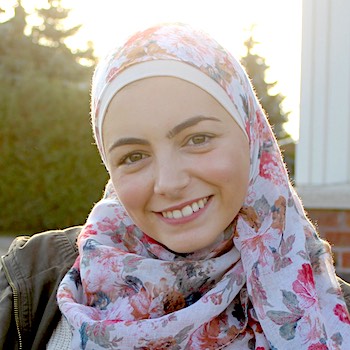 Fatima Chakroun holds an MA in Religion, Culture and Global Justice and an MA in Cultural Analysis and Social Theory from Wilfrid Laurier University. Her undergrad was completed at University of Toronto where she majored in Psychology with minors in Sociology and Women and Gender Studies. Her research interests include Muslim cultural politics, constructions of Shia theology and revolutionary thought, and gendered Islamophobia.
Ryan Hopkins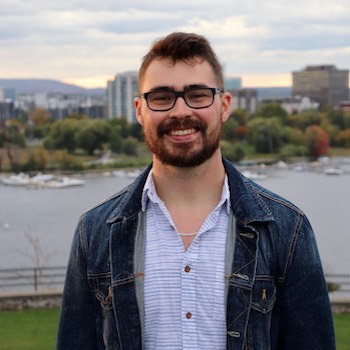 Ryan Hopkins is a current PhD student in the Doctorate of Sociology program at Carleton University in Ottawa, Canada. Ryan has a Master of Arts degree in Religion, Culture and Global Justice from Wilfrid Laurier University. During his time at Wilfrid Laurier, Ryan conducted research on white nationalism in Canada. His current research interests include understanding the links between white nationalism and globalization.
Shifa Abbas
Shifa Abbas is a recent graduate of the Master of Arts program at Wilfrid Laurier University in Religion, Culture and Global Justice. Shifa has a Master of Science in Education, as well as a Bachelor of Science. Her interests of study include the role of religion in environmental and social justice work. Shifa also works part-time as an Ontario and New York State certified high school science and math teacher.
Philip Oddi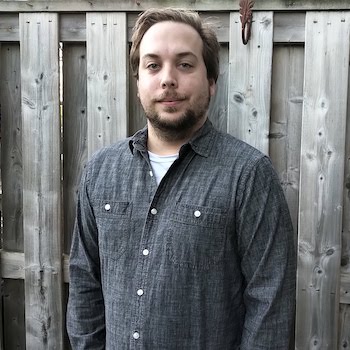 Philip Oddi completed his MA in Religion, Culture, and Global Justice at Wilfrid Laurier University in 2019, and is currently working on his PhD at York University in Humanities. Current research interests include: the "War on Terror," racial and ethnic identities (including Muslim identity, white supremacy, nationalism, and refugee immigration), securitization of western nations (specifically Canada post-9/11), Islamophobia, as well as punk/punk-rock music and culture. Currently, Philip is working alongside numerous academics under the guide of Professor Jasmine Zine researching the Islamophobia industry in Canada. He also recently presented on a panel at the (Un)Just Religion Conference held at Wilfrid Laurier University in March 2019. The topic presented at this conference examined Islamophobia and the construction of Islamic identities in the Western sphere.