About the Provost and Vice-President: Academic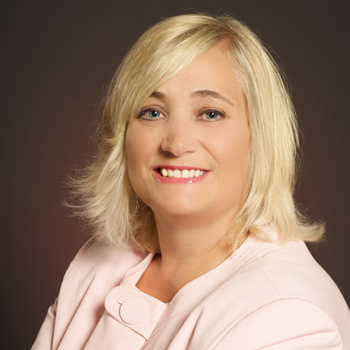 Maureen Mancuso is the interim provost and vice-president: academic at Wilfrid Laurier University. Mancuso served as Provost and VP Academic of the University of Guelph from 2003 to 2014, with responsibility for planning and budgeting, quality assurance, curriculum development and innovation, admissions and recruitment, student support services, faculty relations, and technology. She personally led significant initiatives at Guelph to reimagine the undergraduate learning experience, create and introduce institution-wide integrated planning and budgeting, and institute university-wide learning outcomes assessment. She had previously served as Associate VP Academic and Chair of the Department of Political Science.
As a Policy Fellow for the Council of Ontario Universities for the past four years she has worked closely with both government and post-secondary institutions on projects related to assessment, teaching and learning metrics, on-line learning, and educational productivity.
An expert in the study of corruption, scandal, legislative ethics, and American politics, Mancuso has authored four books, numerous articles, chapters, and conference presentations, and served as a consultant to federal and provincial governments on both educational and ethics issues. Her current research focuses on understanding and explaining changes over time in Canadians' attitudes toward and distrust of public officials though a large scale national survey. She earned her doctorate at Nuffield College, Oxford, her MA at Carleton, and BA at McMaster. She has won several teaching awards, including a 3M fellowship, Canada's highest recognition of teaching excellence.
About the Office
The provost and vice-president: academic is the chief academic officer of the university and provides strategic direction and leadership for academic programs and shared services, academic planning, budget planning and resource allocation, and academic labour relations.
The provost and vice-president: academic is responsible for advancing academic excellence and ensuring the quality of Laurier's academic programs, which differentiate Laurier and exemplify Laurier's strengths in experiential learning, pedagogical innovation and community engagement. 
Key Areas of Responsibility
Provide strategic leadership within the university. Laurier has two campuses in Waterloo and Brantford, locations in Kitchener and Toronto, and an office in China. Laurier is currently exploring a Milton campus.
Lead the academic mission and programs. Laurier is well underway in executing the current Strategic Academic Plan (2015-2020), which is organized around three pillars: advancing academic excellence, expanding experiential learning and enhancing diversity.
Plan, manage and steward the university's resources. Following broad consultation, endorsement by Senate and approval by the Board of Governors, the university has adopted a budget model based on responsibility centre management (RCM) principles. Under this model, budget decision-making is distributed to academic and administrative units to ensure they are responsible and accountable for budgeting and financial performance. Revenue is attributed and costs managed at the faculty level.
The portfolio is broad in scope and includes nine faculties, the university library, the Office of the Vice-President: Academic (academic strategy, academic quality assurance and budgeting) and several administrative functions which provide key academic support services.
Reporting Structure