Skip to main content
Admissions Toolkits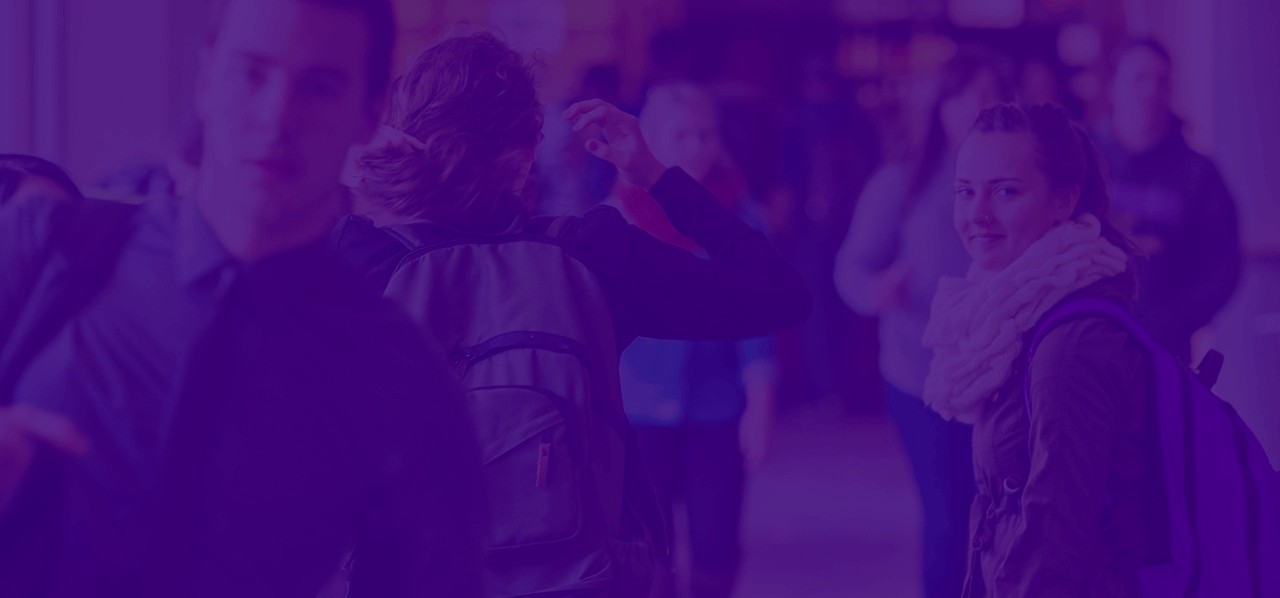 Join us at Laurier
Being a Golden Hawk means more than just cheering on our (really good) varsity teams – it means being a student who cares about your community, who works hard in the classroom, and who takes advantage of all the learning opportunities that can happen outside the classroom, too.
---
If you have additional questions about the Waterloo Full-Time MFin that are not covered below, contact the MFin office at mfin@wlu.ca and we will be pleased to assist you.
If I passed the CFA level I exam, can I be exempt from the GMAT requirement?
The GMAT requirement can be waived if you passed the CFA level I exam. This waiver is available for domestic students only. For international students, the GMAT is mandatory.
Do you accept GRE as a substitute to GMAT?
If I don't have an honours economics or business degree with a finance concentration, am I eligible to apply to the MFin program?
We do consider whether you passed any of the CFA exams and/or relevant industry working experience as a substitute for a business degree.
Is work experience required for the MFin program?
Work experience is not required. However, strong previous internships and co-op experiences are preferable.
Can my application be considered before I submit my GMAT score?
You need to provide all required documentation. We consider completed applications only.
I submitted my application a while ago but haven't received any information.
Please check the status of your application online and make sure all required documents have been submitted. We will not consider incomplete applications. If your application is completed before the first consideration deadline, it will be processed in Jan. and you should receive a decision on whether you will receive an interview invitation by the end of Jan. If your application is completed after the first consideration deadline, it will be considered on a space available basis.
How competitive is the admission to the Waterloo full-time MFin program?
Admission is very competitive. Acceptance rate is about 10% across the non-co-op stream with the rate significantly lower for the co-op stream.
How many co-op and non-co-op students do you admit every year?
We typically admit 15 co-op and 20 non-co-op students every year.
Can I apply to the Waterloo full-time MFin program after the first consideration deadline?
We continue to consider applications on a space available basis after the deadline. However, space is limited and competition is high. You are encouraged to apply early.
If I apply to both the MBA and MFin programs, is my application considered for both programs separately?
Your application will be considered separately for each program.
Does applying to both the MBA and MFin programs lower my chance in receiving an admission offer?
Applying for multiple program does not necessarily affect your chances. However, the career directions are different for different programs. Career goals and motivation are important considerations when we screen the applications. We encourage you to apply to programs that are consistent with your career goals.
If I have completed multiple levels of CFA exams, is the MFin program still suitable for me?
Our MFin program does help the students to prepare for the CFA® exams because we cover almost 100% of the CFA curriculum. However, our program is not a CFA® prep program. Topics covered in the courses go beyond the CFA material. Students in the program will be exposed to in-depth analysis of financial theory and contemporary issues in the financial markets. Our students develop quantitative analysis skills that will help them in financial and investment analysis, learn how to apply theories and models in a real situation, and much more.
Does the MFin program provide the opportunity for students to conduct research?
Each of the MFin courses contain term projects. Some of the term projects are more industry oriented and others are a more academic type of research project. Students will learn how to conduct research and apply theories in analyzing practical issues in these projects. For students who want greater exposure to academic research, we offer an elective, MF783: Major Research Paper, where students are paired with faculty members based on their research interests. The faculty member will supervise and direct the student to complete a major research paper.
Does the MFin program provide training in Excel and Bloomberg terminals?
We provide intensive training in Excel and Bloomberg terminals in the first term of the program.
What kinds of support does the University provide to help co-op students find a placement?
At the university level, the Co-op Office help students to schedule interviews with companies hiring on campus and the Career Development Centre provides various training and workshops to help students prepare for the job market. At Lazaridis School of Business and Economics level, the MFin program also provides career consulting and advices to current students.
Is co-op placement guaranteed for co-op students?
Co-op placement is not guaranteed. Co-op students apply for co-op positions posted by companies. The companies select those students they wish to interview. Interviews start in Oct. for placements in the winter term. If a co-op student fails to secure a position in the fall term, he/she can continue interviews in the winter term. After two terms, a co-op student without co-op job offer will be converted to the non-co-op stream.
What's the difference between co-op Plan A and Plan B? Which plan is recommended?
Plan A is for students receiving co-op job offers in the fall term. If a student is unsuccessful in securing co-op job to start in the winter term, he or she will be in Plan B. We recommend our co-op students to try their best and follow Plan A. Plan B is an alternative to give our students more time to secure a co-op placement.
If I received an offer for the non-co-op stream, can I be converted into the co-op stream?
Non-co-op students cannot be converted into the co-op stream.
Are non-co-op students eligible to take one term off for internship during the program?
Non-co-op students are required to complete their studies in three consecutive terms.
---
We see you are accessing our website on IE8. We recommend you view in Chrome, Safari, Firefox or IE9+ instead.
×