Supervised consumption sites (SCS) – spaces where people can use pre-obtained drugs in the presence of trained staff – have been proven to reduce drug overdoses, disease transmission and public drug use. By those metrics, this harm reduction strategy has been a success. But new research co-authored by Wilfrid Laurier University's William O'Leary reminds service providers and policymakers that meeting the needs of clients is an equally important priority.
"We realized that most evaluation is driven by what funders want to know about, like the number of overdoses that are prevented because of these services," says O'Leary. "Those are important, but there is very little analysis of client experience. We wanted to determine what we need to measure to know if these services are operating well for this community."
There are currently 38 SCS operating across Canada, with an estimated 2,600 total visits each day. Designed to be non-judgemental spaces that provide sterile consumption equipment, SCS also connect clients with essential social, medical and mental health services, including housing assistance.
"We want these sites to be welcoming and barrier-free so clients have a good experience, and we can maintain that point of connection," says Katherine Rudzinski, a postdoctoral fellow at the University of Windsor who co-led the project.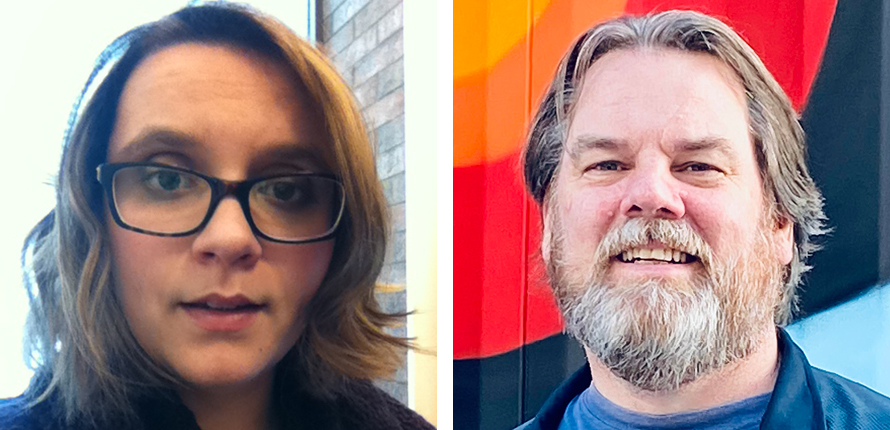 The research team interviewed people with lived or living experience of substance use to develop a toolkit for SCS design, delivery and evaluation. Titled "12 characteristics of client-centred supervised consumption services," it is available online for anyone to access.
Many of the principles included in the toolkit were intuitive to the research team, such as "ensure clients feel welcomed, valued and respected," "ensure clients' safety in all forms" and "[sites] are comfortable, clean and accessible." Others, such as "available 24/7," required them to shift their thinking.
"As researchers, we approach it from a very practical standpoint, always thinking in terms of feasibility," says Rudzinski. "So when our participants told us that they need services to be available 24/7 – drug use isn't something that just happens on weekdays from nine to five – we started thinking, 'Where would they get the funding? Who would they hire to staff it? Maybe we should pull back on this one.' But the advisory group said, 'Absolutely not. That characteristic needs to be simply stated because it is so crucial.'"
"That's why this toolkit is valuable: the advisors and contributors are people with lived experience, and it is their expertise that informed the content," says O'Leary, an assistant professor in Laurier's Lyle S. Hallman Faculty of Social Work. "The concept of 'trauma-informed care' is widely discussed in social work and public health, and here is a tangible way to understand how people who use drugs see this type of work being done."
Voices of substance users are prominently showcased throughout the toolkit using direct quotes from interviews.
"What generally made me feel safe is seeing some of my peers there occasionally, people that I know are drug users," said one participant. "I don't feel safe when it's all doctors and medical kind of people, even though a lot of them are great."
That was the type of insight O'Leary was grateful to uncover. With years of experience working in hospitals and prisons, he knows how essential it is to understand the needs and histories of clients to meet them where they're at.
"Being an active drug user makes life very complex, with all of the associated stigma, discrimination and poverty," says O'Leary. "Many people have had traumatic experiences with health care, so we have to revisit and reshape what it means for them to interact with health services. It's about building allyship that can bridge meaningful connections with service providers. When you start to develop community, you know you're not alone."
O'Leary sees an "infinite amount of use" for the toolkit as an evaluation model for existing SCS, a foundation for future sites and as part of his course syllabus at Laurier. It has received national interest and he is keen to apply the knowledge locally.
"There is a supervised consumption site directly across the street from our Faculty of Social Work building and I find myself thinking about how these characteristics could work here," says O'Leary. "There is a Drug Action Team in Waterloo Region made up of people with lived experience and their allies, and I am starting conversations with them because there are a lot of considerations within a local landscape. I'm really looking forward to seeing how this applies in Waterloo Region."
The researchers would like to acknowledge the Engage with Harm Reduction advisory group and study team for their work on these resources. They are grateful to participants for sharing their expertise and experiences throughout the study. This project is supported by an Ontario HIV Treatment Network Community-Based Project Grant.