Wilfrid Laurier University's Academic, Creative and Engaged Research Showcase (ACERS) is back for another year, launching its virtual showcase on Friday, March 3.
In anticipation of a new collection of impressive undergraduate research, we are looking back on the winners of the 2022 competition. Below, learn about the students who placed first in the poster, podcast and video categories.
Kaylyn Heine (BSW '22)
Gracie Markle (BSW '22)
Supporting the Bisexual Community and Wilfrid Laurier University
First place: Podcast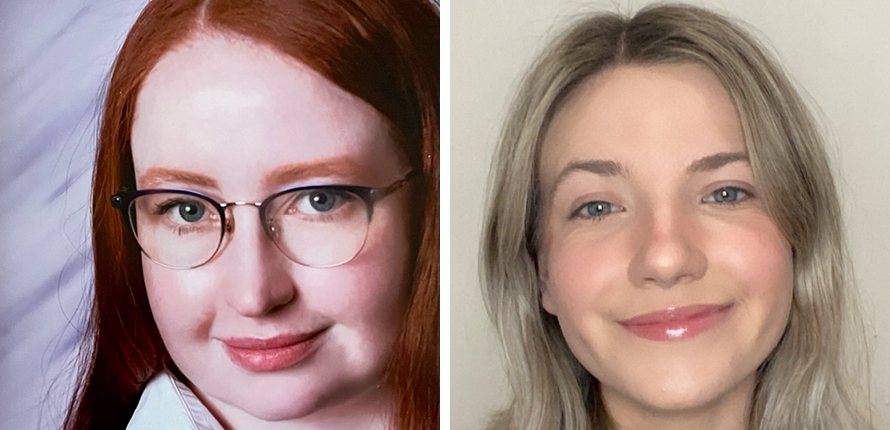 During their final year of the Bachelor of Social Work program on Laurier's Brantford campus, Heine and Markle participated in the Undergraduate Research Apprenticeship Program. They explored the services and supports available to bisexual students at Laurier.
"We chose to pursue this area of study because we are bisexual and have experienced being overlooked based on identifying this way," says Heine. "We also wanted to make a difference and leave behind meaningful change when we graduated."
Heine and Markle studied the factors that influence the mental and physical health of bisexual individuals and learned about the damaging impacts of both external and internalized biphobia. Then they interviewed Laurier service providers about the existing services for bisexual students.
"We found that the university provided a lot more support than we were aware of, but struggled to connect with students and inform them," says Markle.
Based on their findings, the pair compiled a set of recommendations to help Laurier improve the experience for bisexual students, including increasing funding for services and mandating training for staff members about how to best support the queer community.
Wei Pang (BBTM '22)
Evaluating Tablet-Based Tools for Mild Cognitive Impairment Detection
First place: Poster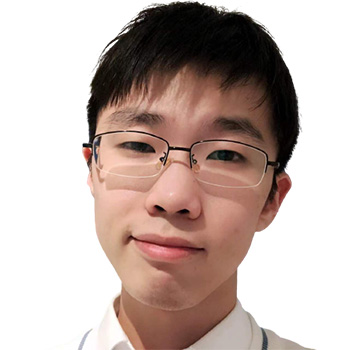 Pang's study tested the efficacy of a novel tablet-based screening tool used to identify mild cognitive impairment (MCI).
"I believe that the identification and intervention of MCI can effectively help the community to save medical resources and improve quality of life for the elderly," says Pang, who completed his Bachelor of Business Technology Management.
After conducting a quantitative analysis of the screening tool, Pang found that the product lacked significant advantages over traditional methods. Despite the discouraging results, he remains optimistic about the development of the product: "The innovative ideas it represents are pioneering."
Pang found the research process to be rewarding, enjoying the opportunity to explore new methods and handle unknown challenges. It also inspired him to pursue a new field of study: health informatics, which combines health sciences and information technologies to improve health outcomes. 
"I am completing my master's degree in health informatics at Yale University and plan to pursue a PhD in the future," says Pang.
Celine Taillefer (BFAA '20)
Mitigating Toxic Behaviours in Overwatch
First place: Video
During her time in Laurier's Game Design and Development program, Taillefer conducted a study of disruptive player behaviour in the video game Overwatch, inspired by her own experiences. Based on her literature review and field notes during game sessions, Taillefer designed an expanded tutorial system for new and returning players to help mitigate frustrations and frictions that can contribute to toxic behaviour in online multiplayer games.
ACERS and the Undergraduate Research Apprenticeship Program is generously supported by the Race family.