Dance battles, trivia challenges and a dodgeball tournament were among the activities on the agenda for more than 400 Wilfrid Laurier University students competing in the annual Hawk Weekend and Golden Hawk Challenge.
Held March 4 and 5, the weekend of events at Laurier's Waterloo and Brantford campuses provided an opportunity for first-year Laurier students living on and off campus to engage in friendly competition while showing their team pride before the academic year comes to an end. Events at the Waterloo campus were inspired by the Jumanji films while Brantford events took on a Disney theme.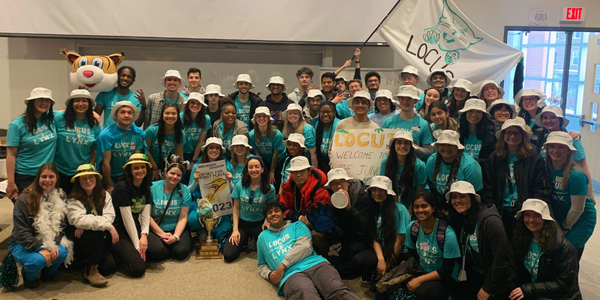 Points were awarded for each activity completed, with the top three teams receiving trophies and prizes during the closing ceremonies.
The events were planned and managed by representatives from 11 thematic student councils as part of Laurier's First-Year Leadership Program (FYLP). Supported by the Department of Residence and Laurier's Off-Campus University Students (LOCUS) group, councils provide opportunities for first-year students living on and off campus to develop leadership skills while contributing to the close-knit community Laurier is known for.
"Organizing Hawk Weekend and Golden Hawk Challenge is an excellent opportunity for council members to work collaboratively and deliver a hallmark aspect of Laurier's first-year experience," says Dillon Arruda, residence manager at Laurier's Waterloo campus.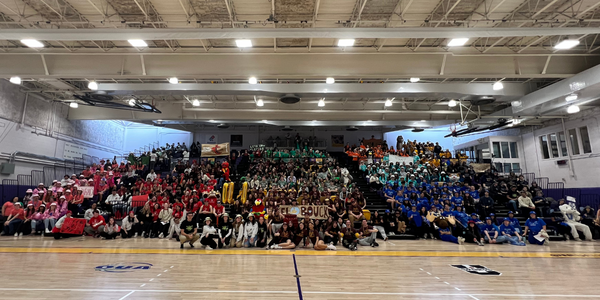 First-year student Atharva Pilankar, who lives off campus in Waterloo, joined the Athletic and Wellness Council to meet new people. Pilankar sees Hawk Weekend as an excellent opportunity for students – especially those not in residence – to meet new people and connect to the on-campus community.
"Joining these kinds of social activities can really make a positive impact on your university experience," says Pilankar. "All of the councils work to make everyone feel welcome."
The Golden Hawk Challenge made Bachir Miloudi feel like a true Golden Hawk. Miloudi arrived at Laurier's Brantford campus from Algeria in December 2022. He participated in challenge events with friends he's made through Wilfrid Laurier International College.
"I love things like this and was so happy to take part," says Miloudi. "The dance challenge was so much fun and I met so many new people from all backgrounds."
Miloudi's positive energy and next-level dance moves earned him the title of Golden Hawk Challenge Most Valuable Participant.
Jazmine-Marie Fletcher-Riley, president of the Sustainability and Social Change council at Laurier's Brantford campus, helped plan her council's event – a lyric challenge set to famous Disney songs. Fletcher-Riley says planning the weekend was fun and rewarding.
"A lot of work goes into Golden Hawk Challenge, but it's a great opportunity to develop your skills," says Fletcher-Riley. "I have learned a lot about event planning, communication and time management."
Witnessing the growth of first-year council members is a highlight of supporting the First-Year Leadership Program for Morgan Lewis, a fourth-year student and chair of the Waterloo Leadership Council.
"It's really cool to see students come into their own," says Lewis. "As the year comes to an end, you can tell that they feel more confident. They've come out of their shells because they've found their fit and made friends. Connecting with a community makes students feel like they are part of something."
Did You Know?
Laurier guarantees residence to all undergraduate students attending a postsecondary institution for the first time. To be eligible for the residence guarantee, applications must be received by June 1, 2023, at 11:59 p.m. along with a non-refundable deposit of $600.
Learn more about residence life at Laurier, including room styles, applicant types and fees.
Related Stories