Crossing the stage during a Wilfrid Laurier University convocation ceremony is a milestone event in a student's personal and academic journey – and one that six members of the Bhamani family know well.  
Global Studies student Josie Bhamani graduated as part of spring convocation on June 14, making her the sixth person in her family to earn a degree from Laurier. Josie's father Riaz Bhamani (BBA '91) and uncles Zak Bhamani (BA '92) and Mohamed Bhamani (BA '01) graduated from Laurier. Her aunts Corrie Butcher Bhamani (BBA '03) and Shelly Cohen-Bhamani (BA '93) are also Laurier alumnae. Zak and Shelly met during their undergraduate studies as did Mohamed and Corrie. 
"We have a lot of Laurier in this family and it's been a great way to stay connected as a family living in different countries," says Josie. "The Laurier experience is something we all share."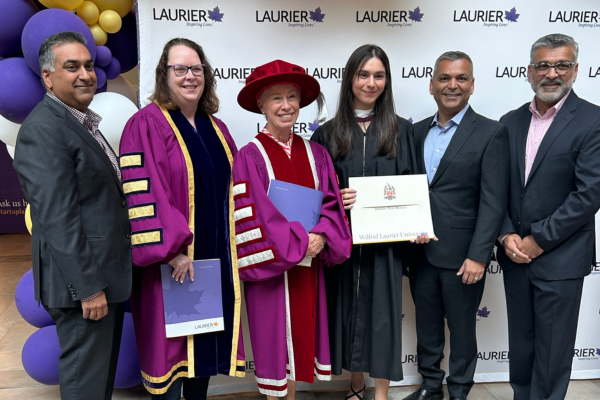 Photo, left to right: Mohamed Bhamani, Laurier President Deborah MacLatchy, Laurier Chancellor Eileen Mercier, Josie Bhamani, Zak Bhamani and Riaz Bhamani.
Despite living in North Carolina, Josie wanted to follow in her father's footsteps and attend Laurier to study in the Bachelor of Business Administration program. 
"The larger schools in the Charlotte area didn't appeal to me," says Josie. "During my Laurier campus tour, the guide knew so many people and the campus felt comfortable. The size of the campus and sense of community has been one of my favourite things about Laurier." 
Those qualities also drew Riaz and Zak to Laurier's Waterloo campus during the early 1990s. Both sought an opportunity to live away from home in Toronto and gain independence. 
"We both toured several campuses in Ontario, but Laurier was the school that felt right," says Zak.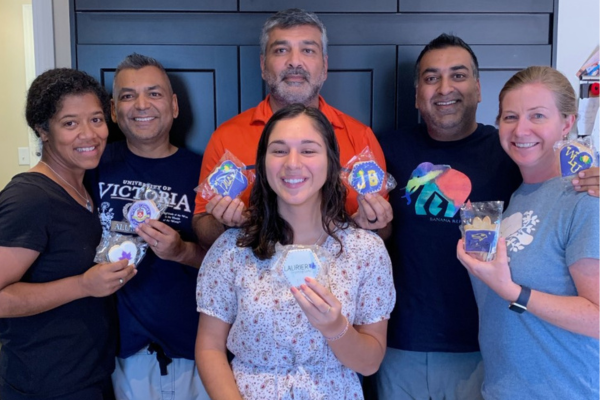 Photo: Back row, left to right: Shelly Cohen-Bhamani, Zak Bhamani, Riaz Bhamani, Mohamed Bhamani, Corrie Butcher-Bhamani. Front centre: Josie Bhamani. 
Josie's extended family visited Waterloo to help her move into University Place residence ahead of the fall 2019 term, when they added to the list of Laurier experiences the family shares.  
"My aunt Shelly realized that I was moving into the same apartment she lived in during her first year in 1989," says Josie. "What are the chances of that happening?" 
Zak also lived in the same building before it operated as a Laurier residence.  
Although the Bhamanis have many Laurier experiences in common, each made unique student memories at university.  
"I moved into the Global Studies program halfway through my second year," says Josie. "It was a shift, as the program is much smaller than Business Administration, but I really thrived in that environment." 
Laurier's Global Studies program investigates challenges and opportunities in a highly globalized, interconnected world. Josie took part in the program's Social Innovation in the City course, which allows students to work on real issues identified by municipal partners at the City of Waterloo. She also served as president of Laurier's Global Studies Student Association.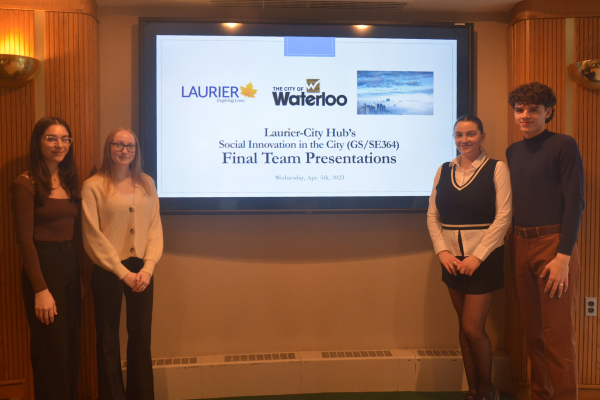 Photo: Josie Bhamani, left, with SE364 group members.   
"Through the Global Studies program, I've learned to look at challenges and opportunities from an interdisciplinary perspective," says Josie. "The whole program takes that approach and the professors are so invested in helping students succeed."  
Josie will apply the skills she developed through the Global Studies program in the next chapter of her life, working with the Peace Corps, a different career path to that of her father and uncles, who work in banking and consulting. In August, Josie will leave for a 27-month role in youth leadership development in Panama.  
"My Laurier experience has helped me align with my values and that is important to me," says Josie. "I'm excited and nervous for this next step, but I believe I will be making a difference." 
The differences between Josie's Laurier experience and that of her father and uncles go beyond the classroom and chosen career paths. 
"A lot has changed at Laurier since Zak and I were there," says Riaz. "The Peters Building was the shiny new building on campus, there was no internet and you had to go to a computer lab to access a computer – a Commodore – and a printer. Students work and learn very differently now." 
Zak's experience was slightly more modern, as laser printers replaced dot matrix printers in Laurier printer labs during his time at university. 
"You had to get to your printout right away or someone else would grab it and slot it incorrectly in the print room," recalls Zak.  
Riaz and Zak say they have relied on their Laurier experiences throughout their careers. Studying business administration and economics, respectively, case studies were – and still are – part of their day-to-day work. 
"The Bagel Hockey Case is a case I worked on as a student and one I've used with my teams," says Riaz. "Laurier's approach to case studies really teaches you to check yourself and be objective. That's a hugely important life skill." 
Although Josie's time at Laurier has concluded, the Bhamanis are grateful for the many ways it kept them connected. Zak, Mohamed and their families, who live in the Greater Toronto Area, visited Josie in Waterloo, picked her up for the holidays and drove her back to campus on several occasions.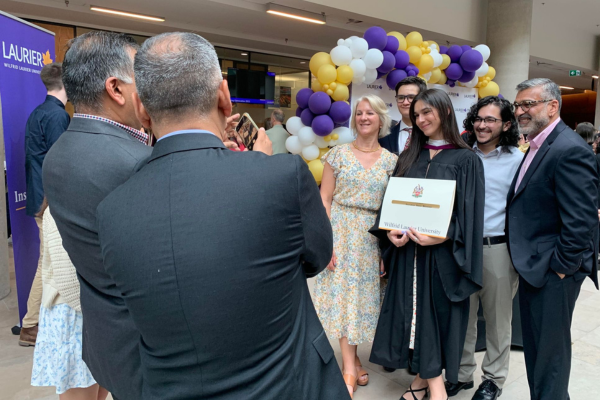 "As brothers living in different cities, Josie being at Laurier has been a conduit to keep our family connected," says Riaz. "We are immensely proud of Josie and her achievements and are grateful to be able to share our Laurier pride and nostalgia with her."