Wilfrid Laurier University researchers received federal funding toward the enhancement of five innovative lab spaces investigating topics such as innate immune response, sustainable food systems and cognitive development in neurodivergent brains.
Professors Alison Blay-Palmer, Nathan Insel, Nirosha Murugan, Sarah Poynter and Nichole Scheerer all received grant funding from the Canada Foundation for Innovation's (CFI) John R. Evans Leaders Fund (JELF). 
"Thank you to CFI for this injection of capital into our research infrastructure at Laurier," says Jonathan Newman, vice-president: research. "I have deep confidence in the work of these talented researchers, and I'm grateful that our national partners do too."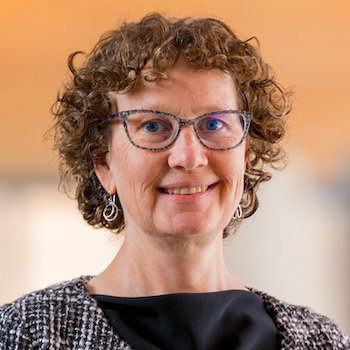 Blay-Palmer, professor of Geography and Environmental Studies, was awarded $29,774 to build the Food, Learning and Growing (FLAGship) Digital Media Lab at the Balsillie School of International Affairs. Through digital storytelling, including videos and podcasts, the lab will amplify work affiliated with the UNESCO Chair on Food, Biodiversity and Sustainability Studies. Since much of this research takes place in remote locations globally, the lab will include field kits with audio/video recording and editing equipment to better document and share regional knowledge.
"The FLAGship Digital Media Lab will enable us to co-create narratives about regional food systems with our partners through participatory and community-based approaches," says Blay-Palmer. "It will help us tell regional stories of change as we work toward more sustainable, resilient and just food systems."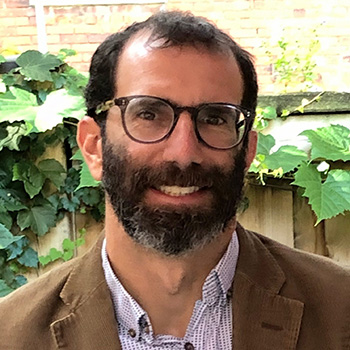 When humans interact with others, they form and use expectations about their movements, emotions and intentions, which is important to live in functioning societies and work together on shared goals. Little is known about how this works. With $63,030 in JELF funding, Insel will purchase new technology to monitor the nuanced movements animals make with one another, as well as the computing sections of their brains that create those movements and expectations.
"We are studying how information about other individuals is used by specific brain networks to coordinate social behavior," says Insel, assistant professor of Psychology. "Perhaps this knowledge will impact how we understand neuropsychiatric conditions like autism, or perhaps it will guide technological development for cooperative artificial agents. Either way, humans' greatest successes can largely be traced to our ability to coordinate goals and actions, and knowledge about how these processes take place has the potential to change the future for the better."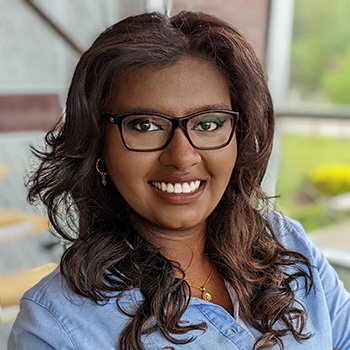 Murugan, assistant professor of Health Sciences, will use $75,000 in JELF funding to purchase essential equipment for her research program, including a 3D bioprinter. She and her team are developing a comprehensive databank of cellular communication strategies to capture the intricate ways that cells and tissues interact. Murugan compares it to a cellular version of Rosetta Stone language software.
"Recent breakthroughs have highlighted the influence of biophysical cues, such as electrical and light-based signals, in determining cell fate and tissue organization," says Murugan. "These cues play a pivotal role in guiding stem cell differentiation and, in some cases, contribute to the development of diseases like cancer. Our research aims to unveil the complete communication network within cells so we can detect the earliest signs of malfunction and combat diseases more effectively."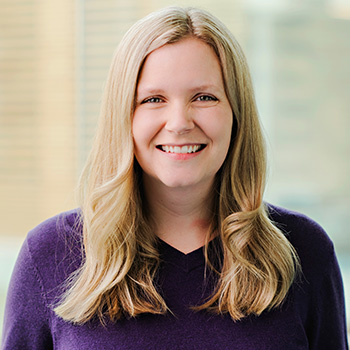 Poynter's research uses nanoparticles, tiny particles of matter undetectable by the human eye, to deliver nucleic acid to healthy and cancerous cells. Nucleic acid stores genetic information and is found in some viruses, and it induces an immune response in healthy and cancerous cells. Poynter received $80,000 to buy a dynamic light scattering instrument, which can measure and characterize nanoparticles, and a specialized microscope to monitor cells in real time.
"In healthy cells, observing immune responses helps us to learn more about the innate immune pathways that sense and respond to these nucleic acids," says Poynter, assistant professor of Health Sciences. "In cancer cells, we have the potential to develop better cancer immunotherapeutics using these nanoparticles as a base. These fundamental pathways form the foundation of our immune system. We hope to gain insight into our general health and wellness and our understanding of many diseases."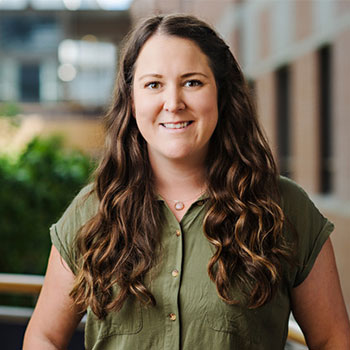 Scheerer, an assistant professor of Psychology, was awarded $80,000 to support the construction of the Cognisant Lab, which focuses on the cognitive neuroscience of development. She plans to procure a sound isolation chamber and an electroencephalography (EEG) system to explore how the brains of neurotypical and neurodivergent people respond to sensory information throughout development.
"With this research, we hope to further our understanding of how differences in sensory processing – especially differences in the processing of sound – influence other aspects of development, including social and language development," says Scheerer. "Further, we hope to promote more accessible environments so people with sensory differences can thrive."