Through its New Frontiers in Research Fund (NFRF), the Government of Canada is investing in innovative research projects led by Wilfrid Laurier University faculty members Jonathan Crush and Philip Marsh. Launched in 2018, NFRF funds high-risk, high-reward, interdisciplinary research led by Canadian researchers.
"Science and research are essential to solving the greatest challenges facing humanity today and in the future. That's why our government is committed to continuing support for researchers who are pushing the boundaries of innovation," said François-Philippe Champagne, the federal Minister of Innovation, Science and Industry.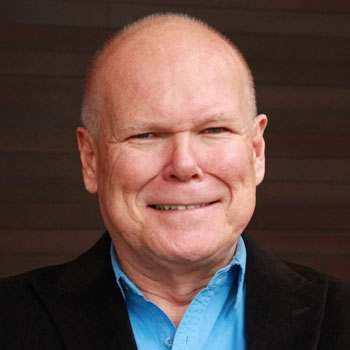 Crush, a professor in Laurier's Department of Political Science and at the Balsillie School of International Affairs, was successful in the NFRF 2022 special call for research on post-pandemic recovery to address global socio-economic inequities that have been intensified by the COVID-19 pandemic. His project, a collaborative effort called "Women Feeding Cities: Building a Gender-Transformative, Resilient, and Sustainable Informal Food Sector for COVID-19 Recovery," will receive $500,000 over two years to tackle food insecurity in the Global South.
The informal food sector includes all economic activities that take place in unincorporated, small or unregistered enterprises, such as wet markets and street kiosks. It is critical to the food security of poor urban households in much of the Global South. Many low-income families and individuals rely on informal food retail as a source of nutritious food and income. Women in the informal food sector play a central role in feeding marginalized social groups, despite their own precarious socioeconomic situations and high rates of business failure.
The "Women Feeding Cities" project will examine the food security impacts of COVID-19 on microenterprises owned by women in the informal urban food sector, their households and communities in four cities: Maputo, Windhoek and Kingston, Jamaica, and Mexico City. Crush and his research team will recommend evidence-based policy interventions for gender-transformative recovery.
Crush is leading this research through the Hungry Cities Partnership, an international network of organizations focused on the relationships between rapid urbanization, urban food systems and migration in the Global South. His NFRF partners include academics from Mexico, Jamaica, Namibia and Mozambique, as well as Laurier colleagues Andrea Brown, Sujata Ramachandran and Zhenzhong Si.
Marsh will receive $250,000 over two years from the NFRF exploration competition, which is funding research projects that bring together disciplines in novel ways to form bold, innovative perspectives. Marsh's research aims to create a new method of measuring Arctic snowfall.
Over long winters, the Arctic develops snow cover that plays a key role in controlling climate, lake ice cover, permafrost and greenhouse gas fluxes. The measurement of Arctic snowfall is prone to large errors and typically underrepresents actual snowfall. This is a significant problem, as snowfall data is relied upon by researchers and climate, weather and water agencies to document changes and validate predictive models for water and the climate. 
To develop a method with superior accuracy, Marsh is collaborating across disciplines with colleagues including Roderick Melnik, a Laurier professor of Mathematics and the Canada Research Chair in Mathematical Modelling. Field experiments will take place at Laurier's Trail Valley Creek Research Station, located 75 km south of the Arctic Ocean in the Northwest Territories. If successful, the research will enable accurate measurement of Arctic snowfall for the very first time.