Four world-class researchers at Wilfrid Laurier University are celebrating the release of new books. In their recent publications, Professor Kathleen Absolon explores Indigenous ways of knowing, Professor Hind Al-Abadleh examines atmospheric aerosol chemistry, and Associate Professors Daniel Antonowicz and Kenneth Dowler chronicle the history of corporate wrongdoing on film.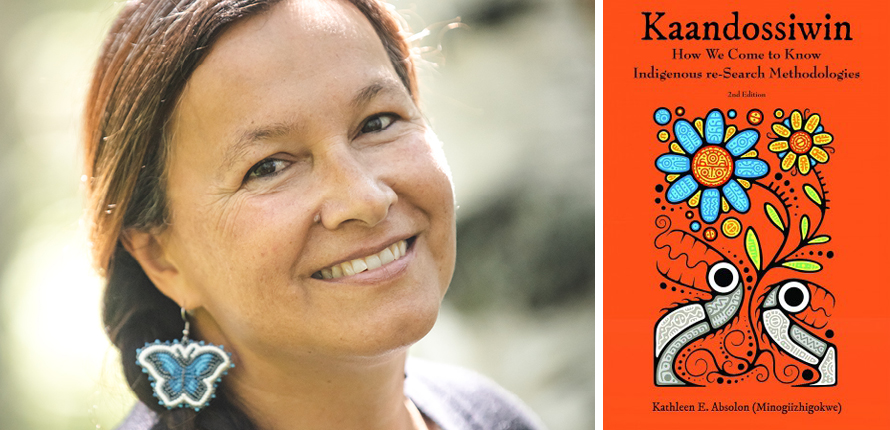 KAANDOSSIWIN | HOW WE COME TO KNOW: INDIGENOUS RE-SEARCH METHODOLOGIES
In the second edition of Kaandossiwin, Absolon explores the ways Indigenous scholars use Indigenous methodologies within mainstream academia. She writes that their approaches are wholistic, relational and interdependent with Indigenous philosophies, beliefs and ways of life. Absolon also includes reflections on her research and teaching experiences over the decade since the book's initial publication.
"Indigenous forms of knowledge production are being rewritten by Indigenous peoples and are important to include in the 'buffet' of re-search methodologies," says Absolon, who chooses to hyphenate "re-search" as an act of disruption. "I hope to disrupt colonial research methods that separate and fragment humans from their search. Re-search and knowledge generation need not be intimidating. Too many students at all levels of academia are traumatized by the jargon and hierarchy embedded in Euro-Western research. I want readers to see the possibilities for how they come to know that move them to restore humanness, connection and responsibility to the knowledge they engage with."
ATMOSPHERIC AEROSOL CHEMISTRY: STATE OF THE SCIENCE
Atmospheric aerosols are important components of the Earth's atmosphere that alter the energy balance and chemical composition of the air that surrounds us. These effects impact air quality, visibility and the global climate. Al-Abadleh's book outlines research findings from the field of atmospheric aerosol chemistry to date and advances in laboratory tools used to study reactivity.
"This book was written for graduate students and early career researchers interested in pursuing research projects in atmospheric science with a focus on aerosols," says Al-Abadleh. "It is the sort of book I wished I had when I entered this field as a PhD student. It has a wealth of references and emphasizes the impact of molecular-level information on understanding the climate effects of aerosols." 
CORPORATE WRONGDOING ON FILM: THE 'PUBLIC BE DAMNED'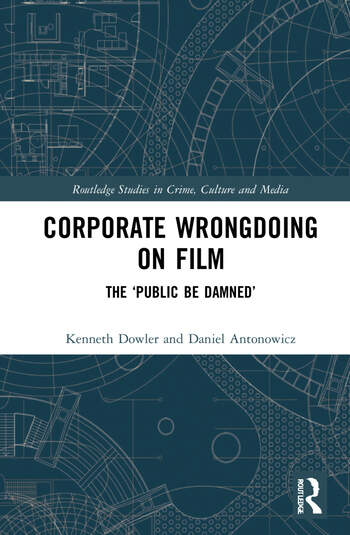 Antonowicz and Dowler have written a history of corporate wrongdoing on film, which includes more than 100 movies spanning the silent film era to the present day. Early films are discussed within the historical, social and political contexts in which they were released, while films produced after 1979 are classified by corporate harms to the environment, workers, consumers and the economy. 
"Most criminological research focuses on street crime or crimes of interpersonal violence, yet corporations inflict tremendous harm on society," says Dowler. "Corporations commit wage theft, neglect workplace safety, place toxic chemicals into our environment, sell unsafe goods to consumers, partake in price gouging and engage in various frauds. Our hope is that readers rethink the definition of corporate crime by focusing on immorality and harms that corporations – and their proxies – commit on consumers and society."