Laurier's recreational dance instructors are looking to rebuild a dance program for young adults living with developmental disabilities in the Kitchener-Waterloo region and build new partnerships in the community after the program was hit hard by the pandemic.
The program, called Feel the Beat, lost a significant number of participants when it was forced to move to a virtual format due to COVID-19.
Lily Blyth, a Feel the Beat student instructor, says she and her fellow instructors are aiming to grow the program back to its pre-pandemic levels next year, following their return to in-person classes at Laurier during the 2022 winter term. They have been encouraging participants to spread the word through community channels including Special Olympics Kitchener-Waterloo and following up with previous participants who had left the program during the pandemic.
"Feel the Beat is an amazing program and community where we can share our love of dance," says Blyth. "We're really hoping we can get the program back to what it was."
Blyth was inspired to become an instructor with Feel the Beat after watching the program in previous years.
"Coming from an intense dance background, it's so inspiring to dance with our incredible participants, who are so amazing and welcoming, and genuinely love to dance," she says.
Feel the Beat participants featured prominently in a Laurier recreational dance showcase on April 3, which attracted more than 1,000 attendees during two performances. During the winter term, Laurier students provided instruction and helped choreograph routines for Feel the Beat participants, in addition to their academic responsibilities and developing their own routines to bring the dance showcase to the community.
"We love being able to integrate our students in the community," says Sarah Broderick, Laurier's manager of Wellness and Recreation. "Student instructors put their hearts into Feel the Beat every year, and all the participants are able to make amazing connections with Laurier students and with their dance peers in the community."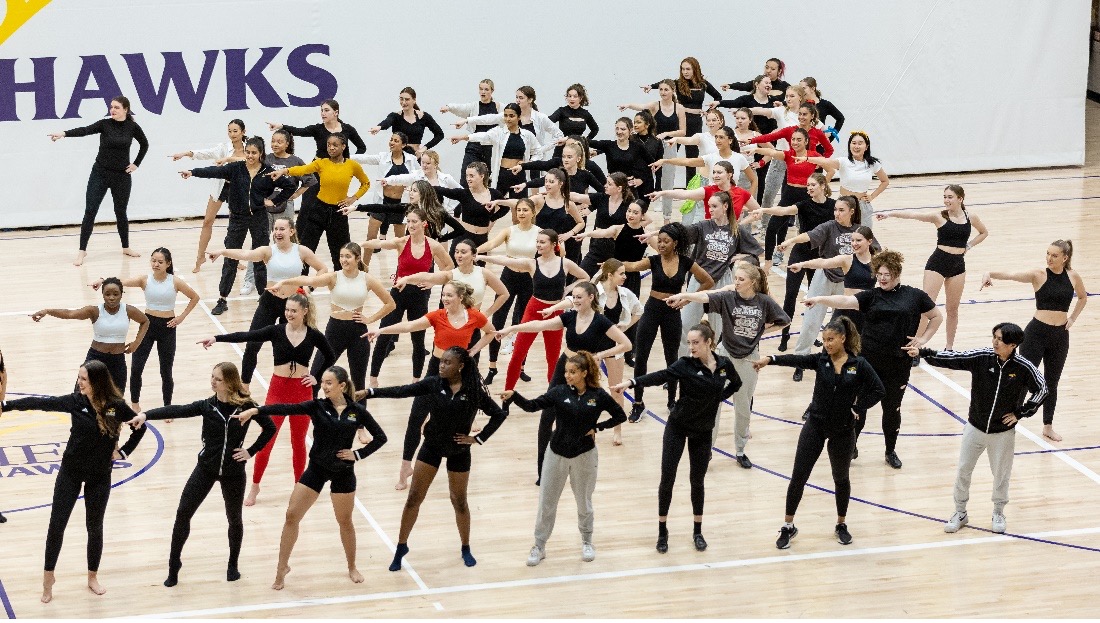 In total, 300 Laurier students signed up for the university's recreational dance program during the winter term. Students can sign up to participate in the showcase at the beginning of each fall and winter term. Feel the Beat will next be offered in fall 2022. Those interested in participating in the program can register through the Laurier Athletics Shop during the upcoming fall term.
"Laurier has a dance reputation that I feel no other post-secondary institution in Ontario does," says Kevin Wilson, intramural and instructional program coordinator. "There's nothing out there that's similar to us in regard to how much effort our students put into the dance program."