If there are two things David Gillespie knows well, they are food and business. He developed his skills during a long career as a chef and by completing his Master of Business Administration at Wilfrid Laurier University's Lazaridis School of Business and Economics. Post-graduation, Gillespie is putting his two passions to work in an environment he never expected: a small First Nations community in the Northwest Territories.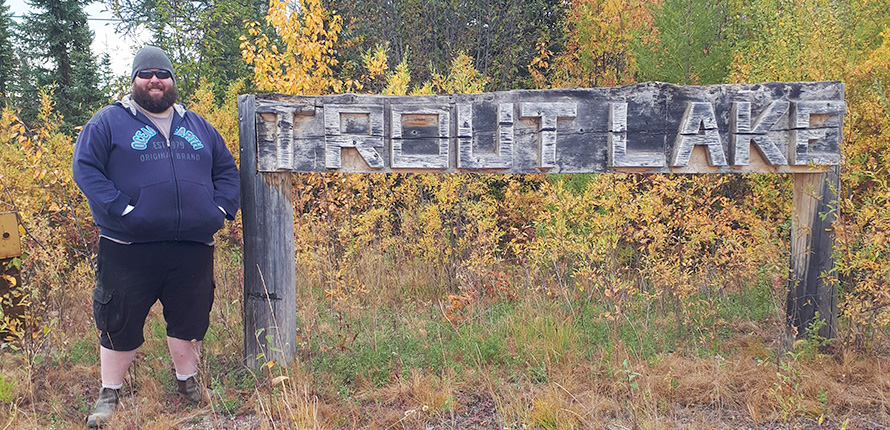 In August 2022, Gillespie and his wife flew to Sambaa K'e, NWT, a settlement of approximately 100 people in the Dehcho Region. Through existing Laurier research partnerships in the community, he was invited by the First Nation band to come and study ways to enhance their local food security. Gillespie has been studying northern supply chains in collaboration with Laurier Assistant Professors David Wheatley and Andrew Spring. Since Sambaa K'e is mostly accessible by plane, almost all goods must be flown in at great expense. 
"Northern communities have been coping with food security challenges for many years, including high food prices, the legacies of colonialism and impacts of the transition from the traditional food system to increased dependence on food from stores," says Spring, associate director of Laurier's Centre for Sustainable Food Systems. "Climate change is one more stressor contributing to food insecurity in a situation that's already precarious."
Spring and his team have been working with the Sambaa K'e community for years as part of the Northern Agricultural Futures research project. The village is home to a 15,000-square-foot garden, which Gillespie refers to as a "highly productive mini farm." While it produces up to 80,000 pounds of produce annually, distributing and cooking the food is a challenge.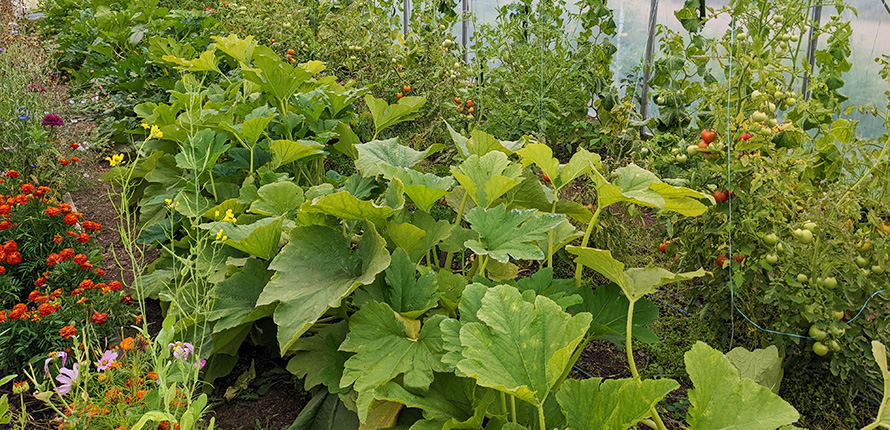 "This community was nomadic until 1962, so they have only been eating settler foods for 60 years," says Gillespie. "Most Elders still eat traditional foods: moose or fish, sometimes with rice or a carrot. Many people look at a zucchini or cabbage or squash and have no idea how to cook with it."
Gillespie began turning vegetables from the community garden into delicious meals and set up a food stand outside of the local school to serve families on their way home. The free meals came with a recipe so they could make it themselves.
"We cooked braised cabbage, southern-fried greens, zucchini bread, caldo verde, pumpkin purees, pumpkin muffins, herbed biscuits, spaghetti squash – all kinds of food," he says. "Many people really embraced it and would come back and tell me they had already used the recipe at home."
While working with the Sambaa K'e First Nations Development Corporation, Gillespie learned that many of its plans for community building are stunted by a lack of resources. Band leaders are aware of government programs that could support their initiatives, but the few local individuals with the education and computer access to complete lengthy applications don't have the time to do so.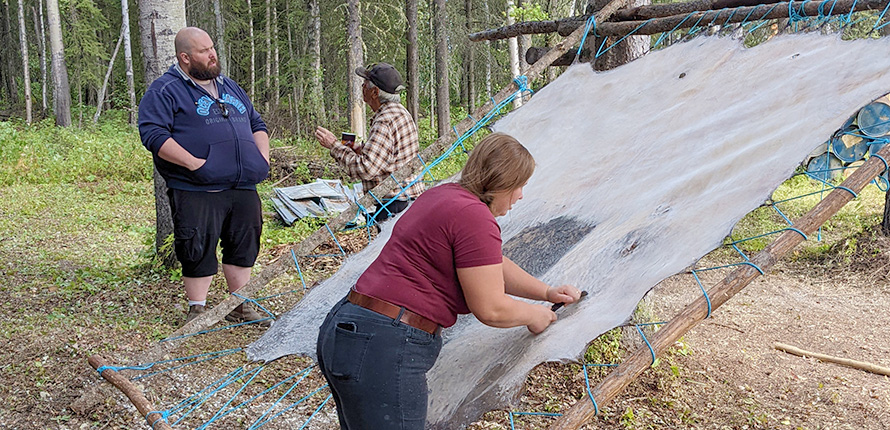 Gillespie later spent time gathering information and feedback on several federal grant applications with the potential to fund long-term investments in housing and youth engagement.
"I used every skill I was taught in my MBA," he says. "I went through financial statements, made capital budgets, compared return on investments, conducted stakeholder analyses, and strategized with the senior administrator and the chief. It was the perfect experience after completing my schooling."
Feeling energized, Gillespie sees great potential to continue working with the Sambaa K'e community. He is making plans to return soon and provide business consultation to the First Nations Development Corporation as it brings its visions to life. In particular, Gillespie is excited to reimagine the community store to distribute locally grown food and provide youth with training opportunities.
 "Their young people are hungry. They want to change the world just like everyone else at that age," says Gillespie. "Our plan is to start a youth development program to give people an opportunity to change their lives. They will apprentice under myself and current management at the First Nation and learn the skills they need to run a business anywhere.
"These kids will not only be able to help themselves, but other people and their First Nation. The hope is we can export this model to other communities and empower even more young people."
Financial support for this research was provided by CN and the Graham Munro Charitable Foundation through the Centre for Supply Chain Management at Laurier.