In the spirit of giving, Wilfrid Laurier University employees have generously supported many campus and community initiatives to bring joy and comfort to those in need this holiday season. 
Sarah's Toy Drive 
Organized by Financial Resources, the fifth annual Sarah's Toy Drive received generous support from Laurier employees honouring the legacy of giving established by colleague Sarah Wilkinson, who passed away in August 2018. Hundreds of toys, gift packs and gift cards have been distributed by Salvation Army staff to youth in need throughout Kitchener, Waterloo and Brantford.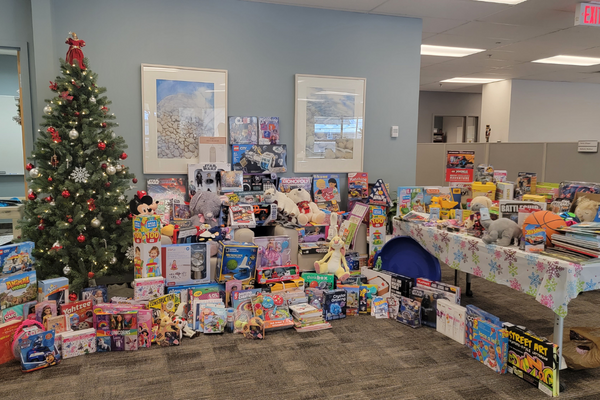 Annual United Way campaign 
During a month-long campaign in October, Laurier employees raised $75,000 for Brant United Way and United Way Waterloo Region Communities. Funds raised will help the organizations provide basic needs including food and shelter, mental health support, and programs to mitigate isolation. 
Cold Weather Kits campaign 
Organized by Laurier's Special Constable Service, the Cold Weather Kits campaign received more than 1,000 items – including socks, toques, blankets and toiletries – donated by Laurier employees to help those experiencing homelessness stay warm during the winter months. Dozens of kits have been distributed in partnership with St. Leonard's Community Services in Brantford and the Salvation Army in Waterloo Region. 
Nova Vita's Hope for the Holidays campaign 
Laurier employee Ashley Donsberger partnered with 16 colleagues at the Brantford campus to sponsor a family through Nova Vita's Hope for the Holidays program and donate items to the organization's shelter program. Nova Vita supports Brantford residents experiencing domestic violence and homelessness. Donsberger's group fulfilled the family's wish list – including snowsuits, toys and books – and contributed an additional gift of $385 in gift cards to assist the family through the holidays.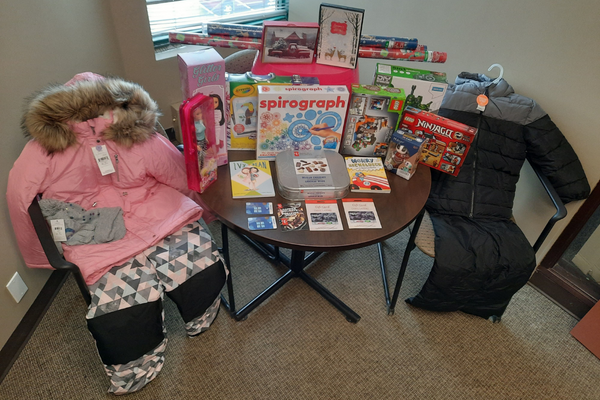 Giving life-saving gifts of blood 
Blood donors in the Laurier community continue to give generously to Canadian Blood Services. To date, Laurier blood donors have made more than 500 donations in 2022. December is a difficult time for Canadian Blood Services to fill donor appointments. To give blood this holiday season, join Laurier's Partners for Life team and visit blood.ca to book an appointment.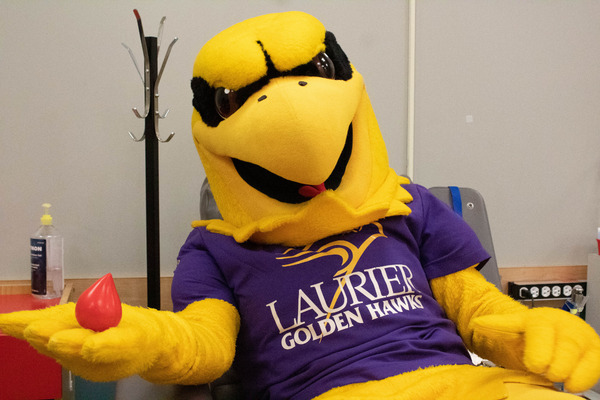 Laurier employees looking to make a difference during the holidays can contribute in the following ways: 
Make a gift to support the Centre for Student Equity, Diversity and Inclusion (CSEDI). The Wilfrid Laurier University Alumni Association will generously match gifts made to CSEDI's highest priority needs to a total maximum of $50,000. 
The Black Faculty and Staff Caucus at Laurier is collaborating with the Waterloo Region District School Board on a food hamper program for children in need. Donations can be made at Laurier's Centres for Student Equity, Diversity and Inclusion and the Special Constable Service location at 232 King St. in Waterloo. Donations will be accepted until Jan. 13, 2023.