Our guest faculty provide guidance to QuartetFest participants and perform throughout the festival.
Ayr Trio
Since their first performance as a trio in 2010, the AYR Trio has relished opportunities to explore the great repertoire for piano trio together. Longtime collaborators in other ensembles including Ensemble Made In Canada, the Mercer-Park Duo, Eight Strings and at numerous festivals, the trio's voice is a meeting of friends. The trio brings this varied history, mutual respect and companionship into their musical collaboration to create harmonious and dynamic interpretations of the music they play, old and new. 
Rachel Mercer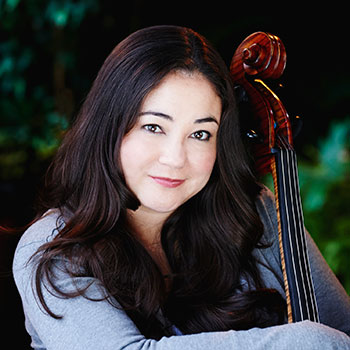 Described as a "pure chamber musician" (Globe and Mail) creating "moments of pure magic" (Toronto Star), Canadian cellist Rachel Mercer has appeared as a soloist and chamber musician across five continents. Grand prize winner of the 2001 Vriendenkrans Competition in Amsterdam, Rachel is cellist of Ensemble Made In Canada, the Mercer-Park Duo, the AYR Piano Trio, Artistic Director of the "5 at the First" Chamber Music Series in Hamilton, and Principal Cello of the National Arts Centre Orchestra.
Rachel has given masterclasses across North America, South Africa and in Israel and is currently Artist-in-Residence at Western University in London ON. An advocate for new Canadian music, Rachel has commissioned and premiered works including a cello concerto by Kevin Lau, solo work by Andrew Downing and chamber music by Abigail Richardson-Schulte, William Rowson, John Burge and Omar Daniel. Rachel can be heard on the Naxos, Naxos Canadian Classics, Centrediscs, Dalia Classics and EnT-T record labels, and released a critically acclaimed album of the Bach Suites on Pipistrelle in March 2014, recorded on the 1696 Bonjour Stradivarius Cello from the Canada Council for the Arts Musical Instrument Bank. Winner in the 2015 Canada Council Instrument Bank competition, Rachel is grateful to have been awarded the 1730 Newland Joannes Franciscus Celoniatus cello for a three-year loan.
Photo credit: David Leyes.
Angela Park
Angela Park has established herself as one of Canada's most sought-after pianists. Praised for her "stunningly beautiful pianism" (Grace Welsh Prize, Chicago), "beautiful tone and sensitivity" (American Record Guide), and for performing "with such brilliant clarity it took your breath away" (Chapala, Mexico), Angela's versatility as both soloist and chamber musician has led to acclaimed performances across Canada, as well as in the United States, Europe, Japan, and Mexico.
Angela has performed for such notable series as Montreal's Pro Musica, Ottawa Chamberfest, Parry Sound's Festival of the Sound, Interlochen Center for the Arts, Lyrica Baroque, Winnipeg Virtuosi, Debut Atlantic and Prairie Debut Tours, CBC Onstage, Orchestra London Canada, Sinfonia Toronto, Stratford Symphony, and the Northern Lights Music Festival in Mexico. She is a founding member of the award-winning Ensemble Made In Canada, the Mercer-Park Duo,  the Seiler Piano Trio, and the AYR Trio.
Angela has recorded solo albums, as well as collaborative discs with cellist Rachel Mercer, oboist Linda Strommen, bassoonist Kathleen McLean, and Ensemble Made In Canada, for labels including NAXOS Canadian Classics, Centrediscs, and Enharmonic Records. In 2010 Angela earned her DMA in Performance from the Université de Montréal.
From 2011-2014, Angela was Visiting Assistant Professor of Collaborative Piano-Woodwinds at Indiana University's Jacobs School of Music. She is Artist-in-Residence at Western University with Ensemble Made In Canada, and currently resides in Toronto, Canada. 
Photo credit: David Leyes.
Yehonatan Berick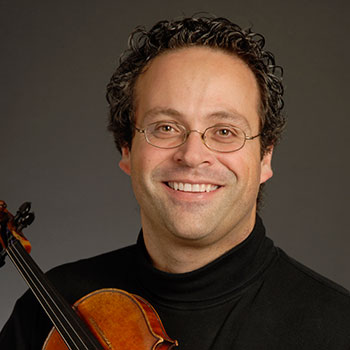 Prizewinner at the 1993 Naumburg competition and a recipient of the 1996-97 Prix Opus, Yehonatan Berick is in high demand internationally as soloist, recitalist, chamber musician, and pedagogue. Performances as soloist include Quebec, Winnipeg, Windsor, Ann Arbor, Jerusalem and Haifa Symphonies, and the Israeli, Cincinnati, Montreal and Manitoba Chamber Orchestras, Thirteen Strings and Ensemble Appassionata. Recital offerings include the complete Paganini Caprices, and the complete Solo Sonatas and Partitas by Bach. Collaborators include Menahem Pressler, Louis Lortie, Michael Tree, Kim Kashkashian, David Soyer, Peter Wiley, Stephen Isserlis and James Campbell among others, and festivals include Marlboro, Ravinia, Seattle, Ottawa, Great Lakes, and Music@Menlo. He tours extensively worldwide, and is featured in the world's most important venues, including Carnegie Hall and Wigmore Hall. On CD, Berick has recorded for the Acoma, Albany, Centaur, Equilibrium, XXI-21, Gasparo, Summit, and Helicon labels. On video, he can be seen on a Blu-ray disc, Paganini: 24 Caprices.
Berick serves as Professor of Violin and Head of String Sector at the University of Ottawa, and his students hold leading positions in major orchestras, ensembles, and music schools worldwide. Yehonatan Berick is currently plays a 1761 violin by Carlo Ferdinando Landolfi, generously on loan from the University of Ottawa, as well as violin by Honoré Derazey Père from 1852, and a viola by Stanley Kiernoziak from 2003.
Leopoldo Erice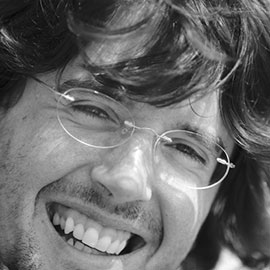 Spanish pianist Leopoldo Erice enjoys a performing and teaching career, which has brought him to Europe, the two Americas, Asia, and Africa. Among his performances, the recitals with cellist Tsuyoshi Tsutsumi, clarinettist James Campbell, the Cecilia, Quiroga, Vega, and Penderecki String Quartets, and the Orquesta Sinfónica de Radio Televisión Española are especially noteworthy. He is a faculty member at the University of Ottawa (Canada), has been a member of the Faculty of Music at Wilfrid Laurier University (Canada), has held the position of Associate Professor of Music at the American University of Sharjah (UAE), and also has taught at Middle Tennessee State University (USA). Leopoldo has been guest faculty at Universidad Alfonso X El Sabio (Spain) and at Middlebury College (USA).
In 2006 Leopoldo founded the Festival Internacional de Música Clásica de Ribadeo (Spain), a summer chamber music festival and workshop whose mission is to offer high quality programming, to bring culture closer to the general public, and to develop the artistic abilities of its students. The FIMCR has established itself as one of the cultural references of Northwestern Spain.
Leopoldo has won several prestigious awards, including first prize at the Ciudad de Albacete National Piano Competition, and the prize for the best collaborative pianist at the Acisclo Fernández International Singing Competition, which he won by a unanimous jury vote. He has also made recordings for television and radio programs in Spain, Argentina, Syria, and the USA.
Leopoldo studied music in his home country with José Ramón Martínez Reyero, Beata Monstavicius, and Joaquín Soriano (Real Conservatorio Superior de Música in Madrid), and in Holland with Rian de Waal (Koninklijk Conservatorium in The Hague). As a Fellow of the prestigious "la Caixa" Foundation Fellowship Program (Spain), he studied at the Jacobs School of Music, Indiana University (Bloomington, USA) under Leonard Hokanson, Menahem Pressler, and Emile Naoumoff. While at IU, he won by a unanimous faculty vote the coveted and rarely awarded Performer's Certificate in recognition of his outstanding performance. He holds the degree of Doctor of Musical Arts from the State University of New York at Stony Brook (USA), where he studied under Christina Dahl.
Since 2016 Leopoldo Erice has been a Permanent Resident of Canada, currently residing in Ottawa-Gatineau.