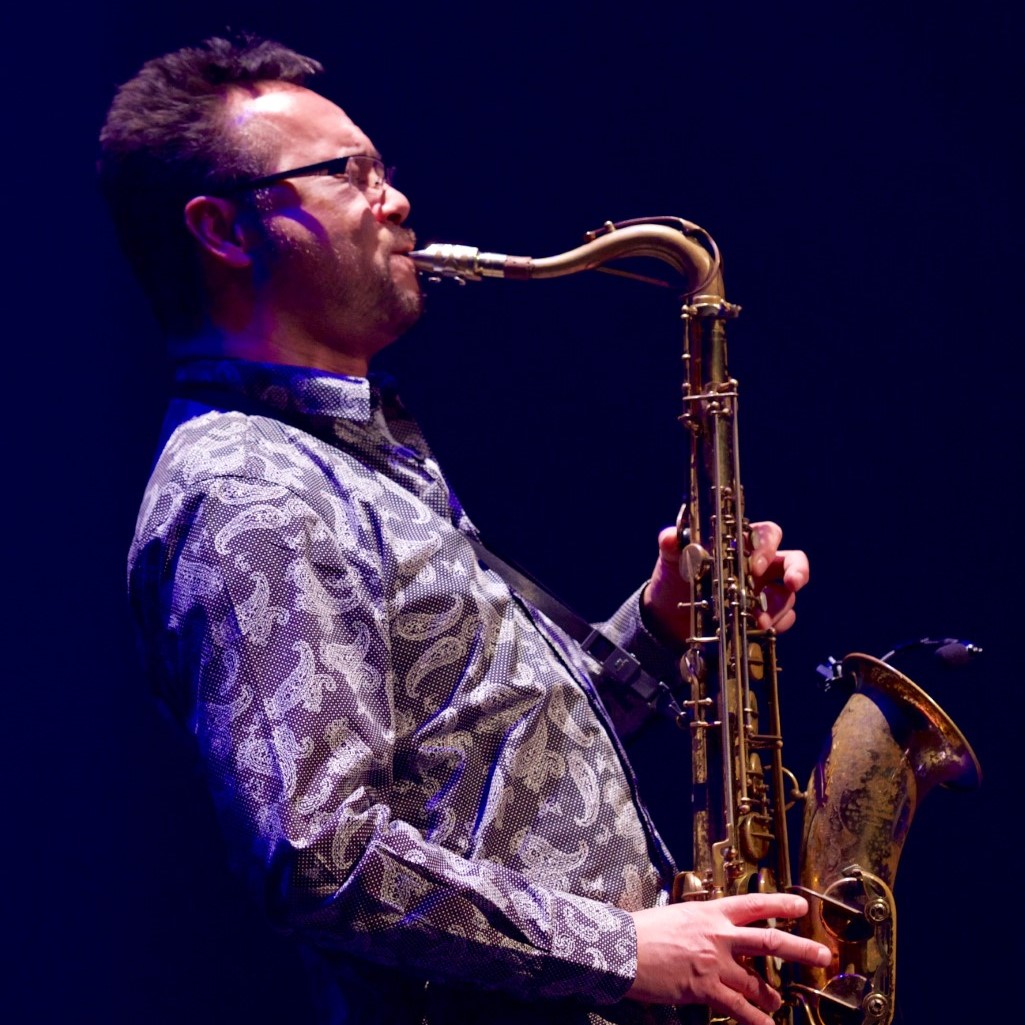 Shortly after graduating from the Eastman School of Music with a Masters degree in jazz performance, Dave Wiffen spent a year touring the U.S. and Japan with the Tommy Dorsey Orchestra. Since then he has performed in a wide variety of musical styles with many different groups including the Kitchener-Waterloo Symphony, Orchestra London, the Hamilton Philharmonic Orchestra, Manteca, The Peter Appleyard Jazz Orchestra, The Spitfire Band, and The New Berlin Chamber Ensemble.

He has also had the pleasure of backing up such diverse artists as Aretha Franklin, Natalie Cole, Steve Allen, Bob Newhart, Jerry Lewis, Don Rickles, Rich Little, Dudley Moore, Dinah Shore, Marvin Hamlisch, Martin Short, Audra McDonald, Jane Krakowski, Wayne Newton, Regis Philbin, Michael Bolton, Lucky Peterson, Michael Brecker, Gerry Mulligan, Rob McConnell, Dave Leibman, Richie Beirach, Lew Soloff, Rufus Reid, Suzanna McCorkle, The Temptations and Jeff Healey, among many others.

Dave has been a member of a number of pit orchestras including several seasons in the Stratford Festival, the Jubilee Theatre in Summerside PE, the Grand Theatre in London ON and the Toronto productions of The Full Monty, The Producers and Andrew Lloyd Webber's Song and Dance.

Dave was a member of Mel Brown and the Homewreckers for around ten years and appears on several CD's, including Homewreckin' Done Live, released in 2001.

Since 2001, he has been performing regularly across Canada and the United States with The Piano Men, a show featuring the music of Elton John and Billy Joel, starring Jim Witter, in which he plays saxophone, flute, piccolo, keyboards, guitar, percussion and background vocals. He has also performed with this group in The Netherlands, Mexico and Dubai. He appears on a CD entitled The Piano Men with this group.

Since 2015, he been travelling across the U.S. and Canada, performing with Tapestry, the Carole King Songbook, a tribute to Carole King, playing saxophone, flute, keyboards and background vocals. He appears on a CD entitled Tapestry, the Carole King Songbook with this group.

In addition to his performing schedule, Dave is the saxophone instructor at Wilfrid Laurier University, a position he has held since 2000. He also held the same position at the University of Western Ontario for six years.

Originally from Toronto, Dave currently resides in Waterloo with his wife and son.