Hometown – Jakarta, Indonesia
Current location – Jakarta, Indonesia
Graduation year - Master of Music Therapy, 2019
Job Title – Coordinator of Music Therapy at Universitas Pelita Harapan and Private Music Therapist
Tell me a bit about your career:
I work in Indonesia at the Universitas Pelita Harapan (UPH) as a sessional music therapy instructor in addition to being the Program Coordinator. I teach lecture-style classes, supervise music therapy internships, grade papers, advise students, brainstorm changes to the program and complete administrative work.

Outside of my work at UPH, I am a practicing music therapist, working privately with adults and seniors with mental health challenges.

I am a strong advocate for music therapy in Indonesia. I have worked carefully with my Indonesian colleagues in helping to set up our own association to work towards creating a standard of competence.
What do you like about your current job and what do you find challenging? How does it relate to your degree?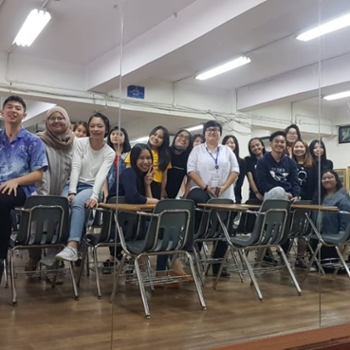 I love working with our students. The pandemic has proved just how resilient they are, searching out creative and meaningful ways to participate in internships and placements despite restrictions. Their passion and empathy for the clients has never wavered.
Music Therapy is a young profession in Indonesia and while our students are passionate advocates for its benefits, reception outside of the University and in the broader community can be drastically different. It can be a challenge to face the questions of how to progress our discipline without as much widespread knowledge and understanding of music therapy. 
Why did you choose your program at Laurier and what did you enjoy most about it?
I had studied all I could as a music therapist in Indonesia, so taking the next step to apply abroad would let me to earn credentials that were regulated through the Canadian Association of Music Therapists.

I was keen to learn more about Laurier's music-centered-psychotherapy approach, but it wasn't my focus moving into the program. Rather, I wanted to focus on squeezing out every potential that a musical experience has to offer in terms of therapeutic-use, and Laurier offered an environment to achieve this.
What advice would you give to current Laurier Faculty of Music students?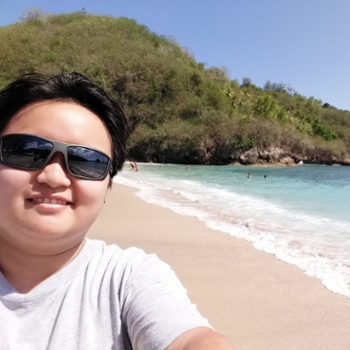 Be open to learning opportunities inside and outside of the classroom. More experiences will enrich your life and allow you to be prepared for life after Laurier.
What were some of your most meaningful experiences at Laurier?
The support I received from my supervisors and classmates during my practical placements and internship experiences was the most impactful time of my degree. The amount of insight into this new profession offered me the chance to feel uplifted. The way they made me feel is something that I have chosen to try to emulate in my own work at UPH with my students.
What is your favourite?
Food? – Doughnuts from Debrodniks Doughnuts in Kitchener or butter tarts from Veritas 
Book? – Music Therapy Textbooks
Musical Artist(s)? – Earth, Wind and Fire or Stevie Wonder
TV Show and/or Movie? - How I Met Your Mother
Place on Laurier's Campus? – A secluded and peaceful afternoon in the Graduate Student Lounge
Laurier Class? – Clinical Improvisation with Colin Lee plus all of my placements/internships.