Laurier English students have gone on to pursue a wide range of exciting careers in traditional and non-traditional areas. Our alumni stress the importance of writing, communication and analytical skills — command of language is crucial to all fields — and demonstrate how fundamental English and literary studies have been to success in postgraduate education and careers straight out of undergraduate degrees.
Sarah Mielke (BA '13, MA '14)
tour consultant at EF Educational Tours

"I graduated from Laurier with my BA and MA in English. Since leaving Laurier I landed my dream job working for EF Educational Tours, partnering with educators to show students the world. I would never have been able to get this job were it not for the skills I learned through the English program. In English, you read everything with a critical eye and ruthlessly edit your own work. One of the most valuable skills I have learned from the English program is to be open to constructive criticism and constantly seek improvement. As an English major you become an expert at both written and oral communication. I developed the confidence not only to present myself in a one-on-one interview successfully, but also to present material to large groups of people. Overall English has made me a disciplined, critical, and confident individual who is ready to take on the challenges of the modern workforce."
Shelley Therrien (BA '10)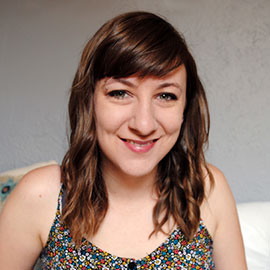 film and television editor
"My English and Film Studies degree at Wilfrid Laurier University gave me the theoretical and historical understanding of literature and cinema. This was the perfect foundation for me, to which I added practical film production training through a postgraduate certificate from Sheridan College. Through class discussion, conducting research, and constructing essay arguments, I gained the tools to analyze and contextualize media and texts in terms of stylistic, generic and thematic elements. I feel this has given me an advantage as I've gone forward in my career development. In pursuing work as a film and television editor, as well as a novice screenwriter, a strong understanding of media fundamentals has given me the confidence not only to utilize conventional methods, but also to explore the limits of those conventions in my own work."
Andy Baechler (BA '07)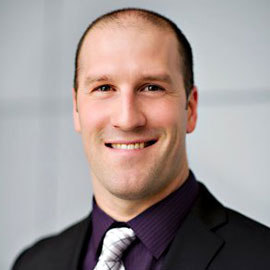 media relations, communications and sports information officer, University of Guelph, Gryphon Athletics; Golden Hawk Hall of Fame 2015
"Immediately after receiving my English degree from Laurier, I began a broadcasting career in Toronto working for a nationally televised network. The presentations I did during my fourth-year seminars allowed me to feel comfortable in front of the camera. Being asked to produce scripts specifically for television was a seamless transition for me thanks to the four years spent honing my writing skills and producing essays at Laurier. Currently, I work in communications at the university level where I'm asked to identify storylines and provide clear, concise written content on a daily basis. I've been able to handle all of the tasks thrown my way during my career thanks in large part to the set of skills I developed while studying English at Laurier."
Devyn Coady (BA '09)
associate lawyer in litigation, Sorbara Law

"From my perspective, a degree in English has been an excellent foundation for the writing skills required in the legal profession. It has taught me attention to detail and a creative writing style that allows me to excel in legal research and writing, including formal submissions and facta. This is a skill that those who come from the more 'professional' degrees such as business or engineering have to develop as they go through the program and into the profession."
Colin Brush (BA '15)
fiction editor for Broken Pencil Magazine
"My English degree has been fundamental in achieving success as an editor. I introduced myself to the magazine as a writer – a short story of mine was selected for publication. Once that barrier was broken I began contributing reviews, articles, and soon I was put in charge of my own column. When a position became available as part of the editorial staff, all I had to do was ask for it. None of this could have been made possible without the skills gathered through my English courses. The continual essay assignments sharpened my writing skills while creative courses taught me how to control my authorial voice. As an editor, it is crucial that I articulate the gap between good and bad writing, a skill which was the basis of my learning at Laurier."