Sajel Bellon (BA, MA, EdD)
Curriculum Developer; Instructor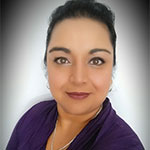 Sajel Bellon (EdD, CTSS) is a thought-leader, mental wellness professional, educator, and speaker who specializes in the sciences of well-being, human connection, positive transformation and growth for individuals and organizations. She strives to educate and inspire others about the benefits of "being optimally deviant" and "whole systems thinking" in cultivating space for change and enhancing life/work experiences.
Sajel is a member in good standing of the Association for Registered Psychotherapists and Mental Health Professionals (OACCPP), Association of Trauma Stress Specialists (ATSS) with designation of Certified Trauma Service Specialist, International Positive Psychology Association (IPPA), Canadian Association of Professional Speakers and the Global Speakers Federation.
As an adult educator and curriculum developer, Sajel created Canada's first Positive Psychology Certificate program for Wilfrid Laurier University, where she currently instructs in the program. She continues to design, facilitate and lecture globally at institutions such as UC Berkeley, Central Queensland University, and Champlain College. She continues to partner with organizations (SAHMRI, WPEA, IPEN) internationally to create highly-innovative and collaborative initiatives. Her philosophy in cultivating human connection fosters success and well-being for those under her leadership and with her in partnership.
Her passion and research encompasses working with first responders around Resiliency, post-traumatic growth and mental wellness in response to the accumulative impact of the consistent exposure to trauma and occupational stress injuries they face. She offers opportunities for the emergency services to leverage their strengths and resources in meeting their increasing needs to address and promote mental wellness within their organizations, while creating links to integrating families and community partners to enhance supports for promotion, prevention and recovery processes. Her vision for integrated education and systemic culture change has been proven to be innovative and designed to be sustainable.
For more information or to contact Sajel, visit sajelbellon.com.
Simon Coulombe (PhD)
Faculty Advisor: Curriculum Development; Instructor
Simon is an assistant professor of Psychology at the Waterloo campus of Wilfrid Laurier University and has a PhD in Community Psychology. His research interests are based on the integration of theories, concepts and methods from positive psychology (flourishing, strengths, life projects) and environmental psychology (optimal person-environment transactions) within a community perspective (focus on underprivileged communities). His works aims to promote the well-being of all citizens by creating well-being promoting environments (par ex., educational settings). Simon is teaching positive psychology at the undergrad level in the Psychology department.
Judy Eaton (PhD)
Faculty Advisor: Curriculum Development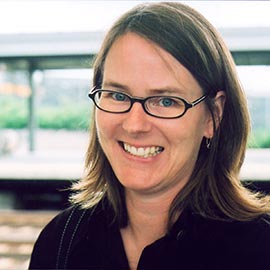 Judy Eaton is an associate professor of Psychology at the Brantford campus of Wilfrid Laurier University. She has been conducting research in the area of positive psychology since 2000, when she first began studying forgiveness during her PhD studies. Her dissertation, which examined why taking responsibility for one's wrongdoing is such an important part of an apology, was a finalist for the 2006 Martin E. P. Seligman Award for Outstanding Dissertation Research in Positive Psychology.
She has continued her research on forgiveness, examining the role of third parties in forgiveness; apologies, remorse, and forgiveness in the criminal justice system; and what she calls "extreme forgiveness": the study of individuals who forgive seemingly "unforgivable" offences. Her other research interests in the area of positive psychology include the adult colouring phenomenon (and its role in stress reduction), mindfulness, compassion, and academic buoyancy and resilience in undergraduate students.
She developed and teaches a popular undergraduate course in Positive Psychology, and regularly supervises thesis students interested in areas related to positive psychology.
Meghan Kirwin (MSc, MBA, CAPP)
Instructor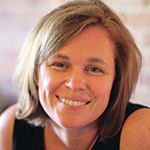 Meghan's mission is to empower individuals, teams and entrepreneurial organizations to thrive. Meghan is passionate about facilitating positive change with the individuals and organizations she works with. Meghan founded The Kirwin Group Inc. in 2004 and in her role as mentor, coach and facilitator has focused on building thriving workplaces. Meghan developed the Vitality at Work brand with a single focus of supporting individuals and organizations to realize their full potential through the application of positive psychology.
Meghan has completed a Masters of Science in Applied Positive Psychology from the University of East London, England, one of the leading universities in the field of positive psychology and a Master of Business Administration from Laurier specializing in Leadership and Organizational Behaviour. She also completed a Certificate in Applied Positive Psychology (CAPP) from the Wholebeing Institute, where she studied under Dr. Tal Ben Shahar from Harvard University.
Paula Pyne (MBA, RYT)
Instructor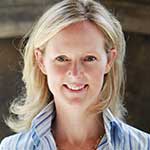 Paula is a mindful leadership coach, teacher, and writer known for her calm and charismatic presence. She is a source of inspiration and a catalyst for positive change. Paula's unique approach to leadership and learning begins from the inside out. She introduces a mindful approach, grounded in yoga, mindfulness and positive psychology that enhances higher performance, productivity, and resilience and creates a compassionate environment in which people thrive. She is an advocate for mindful leadership, well-being, and compassion in business and is known for her thought leadership on these topics, facilitating courses, workshops and leading retreats for educational institutions and organizations.
As a teacher, Paula offers her students a sense of grounding, calm, and an inquisitive mindset through which to see the world. Paula teaches on a range of topics; that provoke inspired action, inner transformation, and mindful, positive change through a balanced blend of theory and practical application.
With a fascination for the human psyche, Paula elected to take her undergraduate studies in psychology and sociology. After being employed in the field of Social Work, she earned her Masters of Business Administration in Executive Management at Royal Roads University, and a postgraduate diploma in Human Resources Management at Humber College where she taught part-time in the Business School. She actively continues her studies in leadership coaching, positive psychology, yoga and mindfulness.
She is a regular contributor to the Huffington Post and is currently working on her first book, Awakening to a New Sun, The Rise of Feminine Leadership: Leadership Strategies for Success in the 21st Century.
Paula finds her balance through self-care, meditation, yoga, writing, travel, gratitude practice and spending time in nature and with her family.