Skip to main content
Admissions Toolkits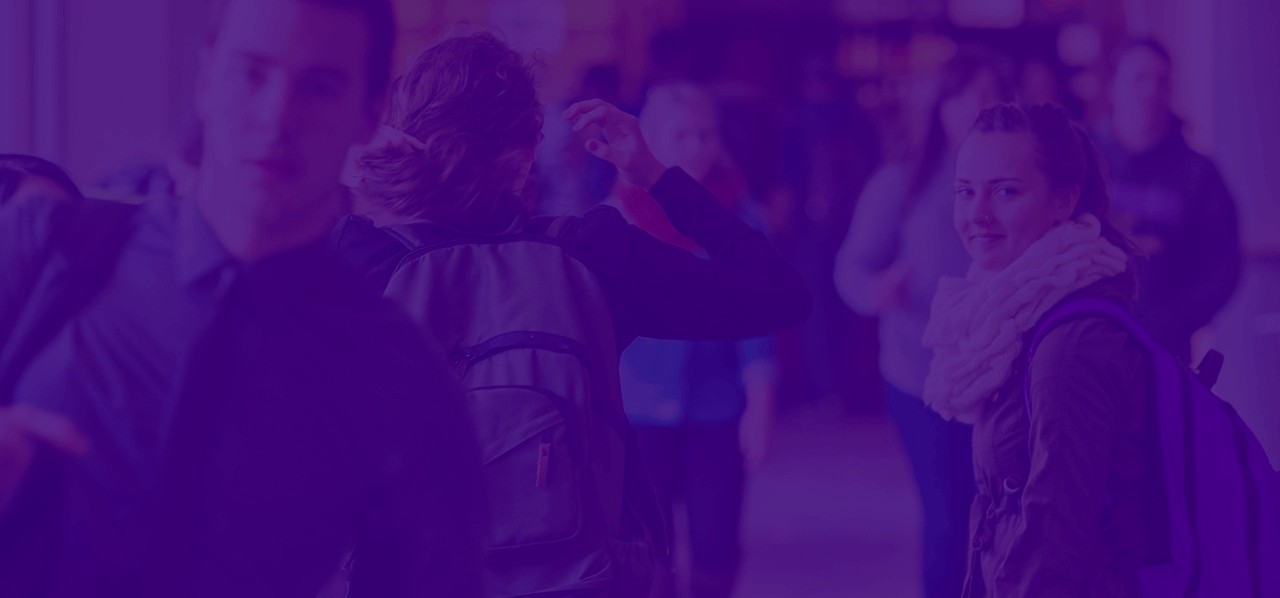 Join us at Laurier
Being a Golden Hawk means more than just cheering on our (really good) varsity teams – it means being a student who cares about your community, who works hard in the classroom, and who takes advantage of all the learning opportunities that can happen outside the classroom, too.
---
Year established: 1911
President and Vice-Chancellor: Dr. Max Blouw
Chancellor: Eileen Mercier
Deborah Dubenofsky, Vice-President: Finance and Administration
Rob Donelson, Vice-President: Development and Alumni Relations
Dr. Robert Gordon, Vice-President: Research and Acting Provost
Dr. Paul Jessop, Acting Vice-President: Academic
Dr. Deborah MacLatchy, President-designate
David McMurray, Vice-President: Student Affairs
Brian Rosborough, Senior Executive Officer, Brantford campus
Waterloo Campus
Brantford Campus
Kitchener: Lyle S. Hallman Faculty of Social Work
Toronto: Weekend MBA program and Laurier Toronto Office
Chongqing, China: Laurier China Office
Students and Faculty Members
Number of Undergraduate Students*
Full-time: 14,865
Part-time: 2,154
Total: 17,019
Number of Graduate Students*
Full-time: 940
Part-time: 639
Total: 1,579
Number of Faculty (Estimate)*
Full-time: 550
Part-time: 140
Total: 690
*As of fall 2016. Visit our public accountability section for additional information.
Faculties Based at the Waterloo Campus and Kitchener Location
Faculty of Arts
Faculty of Science
Lazaridis School of Business and Economics
Faculty of Music
Lyle S. Hallman Faculty of Social Work
Faculty of Education
Faculty of Graduate and Postdoctoral Studies
Faculties Based at the Brantford Campus
Faculty of Liberal Arts
Faculty of Human and Social Sciences
Centre For Memory and Testimony Studies
Centre for Public Safety and Well-Being
Centre for Supply Chain Management
Centre for Women in Science
Cold Regions Research Centre
CPA/Laurier Centre for the Advancement of Accounting Research and Education
Financial Services Research Centre
International Migration Research Centre
Laurier Centre for Cognitive Neuroscience
Laurier Centre for Community Research, Learning, and Action
Laurier Centre for Economic Research and Policy Analysis
Laurier Centre for Military Strategic and Disarmament Studies
Laurier Centre for Music in the Community
Laurier Centre for Research in Entrepreneurship
Laurier Centre for Sustainable Food Systems
Laurier Institute for the Study of Public Opinion and Policy
Laurier Institute for Water Science
Lazaridis Institute for Management of Technology Enterprises
Manfred and Penny Conrad Institute for Music Therapy Research
Manulife Centre for Community Health Research
Movement Disorders Research and Rehabilitation Centre
MS2Discovery Interdisciplinary Research Institute
P&G Centre for Business and Sustainability
The Tshepo Institute for the Study of Contemporary Africa
Viessmann European Research Centre
In Cold Regions Water Science (tier 1), Philip Marsh (Geography and Environmental Studies)
In Mathematical Modelling (tier 1), Roderick Melnik (Mathematics)
In Comparative Federalism and Multilevel Governance (tier 2), Jörg Broschek (Political Science)
In Financial Markets (tier 2), Andriy Shkilko (Business, Finance)
In Forests and Global Change (tier 2), Jennifer Baltzer (Biology)
In Group Dynamics and Physical Activity (tier 2), Mark A. Eys (Kinesiology and Physical Education, Psychology)
In Social Psychology (tier 2), Anne Wilson (Psychology)
In International Migration (tier 2), Alison Mountz (Geography and Environmental Studies)
In Market Insight and Innovation (tier 2), Tripat Gill (Business)
Research Collaborations
Government of the Northwest Territories Partnership
Social Innovation Research Group (SIRG)
---
We see you are accessing our website on IE8. We recommend you view in Chrome, Safari, Firefox or IE9+ instead.
×