Skip to main content
Admissions Toolkits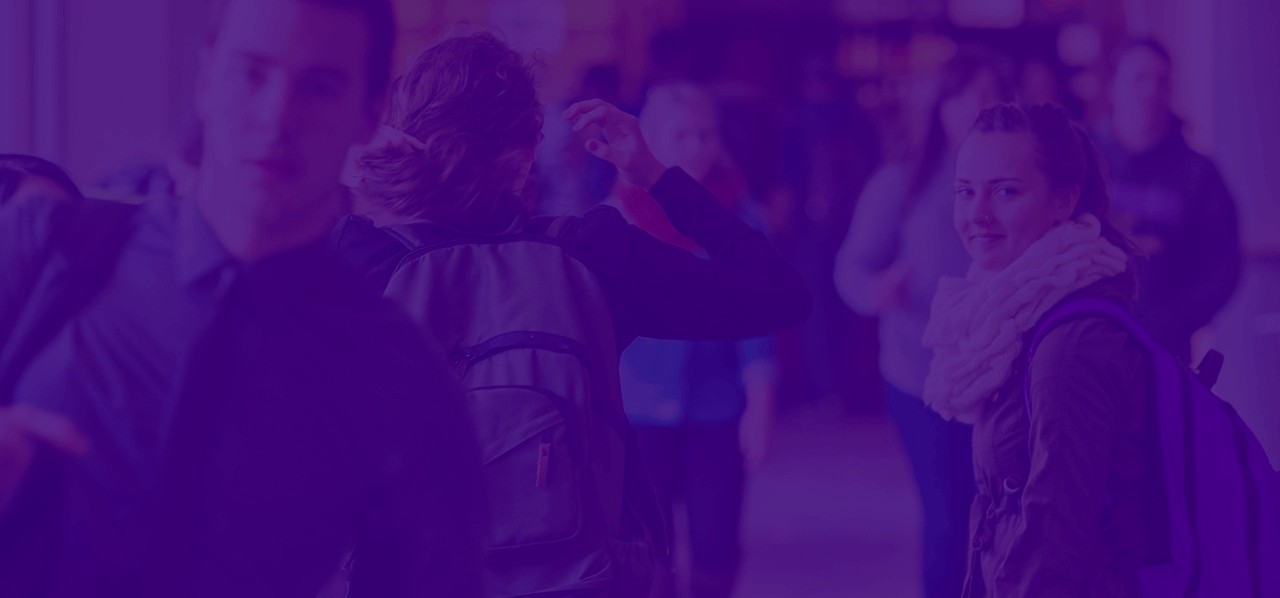 Join us at Laurier
Being a Golden Hawk means more than just cheering on our (really good) varsity teams – it means being a student who cares about your community, who works hard in the classroom, and who takes advantage of all the learning opportunities that can happen outside the classroom, too.
---
The Proxy Access tab on LORIS allows students to give their parents or guardians access to invoicing and account summary information. This option streamlines account-sharing processes, helping parents and guardians review detailed account information for their enrolled students.
Students can add an unlimited amount of proxy profiles to their account through LORIS and easily change access over time, providing an added layer of self-service for students and their families.
How to add a proxy account:
To change or add a proxy account, students are required to log into their LORIS account and click on the "Proxy Access" tab on the top right-hand side. Students will then be directed to a proxy management page where they can add a proxy by providing a unique email address and name, or manage existing profiles.
After selecting "Add a Proxy," students must indicate their relationship to the proxy and create a secret passphrase to validate the account – the passphrase allows proxies the ability to call in to Service Laurier and ask questions regarding the account information. Finally, students must click "Email Passphrase" to complete the process.
The proxy will receive an email requesting an account be made using the passphrase provided. Users will be prompted to set up a password and their account information. The proxy will then have access only to the student's account summary and invoices. Proxy accounts will also be sent an email reminder when the student's e-bill is posted.
Parents and guardians can continue to access the proxy account through a special LORIS proxy login screen.
Note: This new service does not provide proxy accounts with access to other account information, such as academic records.
Frequently Asked Questions
On my first time logging in I was asked to provide an "action password." What is this?
The action password is a temporary password that is automatically generated. It will be required for your first time logging in and provided to you in the "New proxy identity" email. Once in, you will be able to select your own password.
What is a PIN?
PIN is short for Personal Identification Number. It is a password of six to eight alphanumeric characters in length that you select. Your PIN is confidential and only known to you.
When I logged in for the first time after entering the action password, I was prompted to provide my old PIN prior to creating a new PIN. What is my old PIN?
In this case, your old PIN will be the action password you were provided.
I forgot my PIN. What do I do?
If you have forgot your PIN, please go to wlu.ca/proxyaccess. Type in your email address that is tied to the proxy account and click "Forgot PIN." This will prompt an email with the subject line to be sent directly to the email address you entered.
I do not see a student tab. How do I access my student's financial account information?
The student may not have fully completed your proxy profile on LORIS. This is required in order for your proxy access to be activated and for the proxy to have access to the student's financial account information. Service Laurier is unable to complete this step for you. Reach out to your student and request they complete this information.
I see the student tab, but when I click on the student's name, there is no information. I confirmed with my student they have set up my proxy profile. What do I do?
You may not have completed your own proxy profile. You must complete all required fields and click save in order to access a student account. Once you click "save," the page will refresh and you can now click on the student's name and see the "Financial Account Access" links.
Where do I find information on my student's OSAP account?
The university only manages access to the student's account. This student financial account access does not give you access to the student's OSAP application information. A separate consent to release information form on the student's online OSAP application must be completed.
I would like to view more links related to my student's account. How do I gain access?
Due to university policy and the Freedom of Information and Protection of Privacy Act (FIPPA), faculty and staff cannot share student's personal information, including grades, class attendance, and information about course progress. Students are not able to give blanket permission to share personal information with a parent or other third party with the exception of their financial account.
What is a passphrase and why do I need it?
A passphrase is a password established and provided to you by the student. This passphrase will be required if you ever choose to contact Service Laurier to discuss details on the student's financial account. Service advisors are required to confirm the caller's identity, which will include providing the passphrase.
I have questions about the information I'm seeing. Who do I contact?
If you have questions regarding the account summary, account summary by term, or invoice, please contact Service Laurier. They will be happy to answer your financial account questions. Please be prepared to provide your student's ID, name, and passphrase.
Service Laurier can be reached by email at servicelaurier@wlu.ca, or by phone at 519.884.0710 x2800 (Waterloo) or 519.756.8228 x5885 (Brantford).
My student's name has disappeared from my proxy page. What happened?
Proxy access is managed by the student. The student has the ability to provide and revoke access as they choose. If you no longer have access to the student's account, contact the student directly.
---
We see you are accessing our website on IE8. We recommend you view in Chrome, Safari, Firefox or IE9+ instead.
×