Please note that on Tuesday, May 17, 2022, from 6:00 am to 5:00 pm the contractor will be setting up a crane next to the Library, as shown in the map below, to allow for a lift of mechanical parts to the building roof as part of the Library Hydronic Water Piping Replacement Project.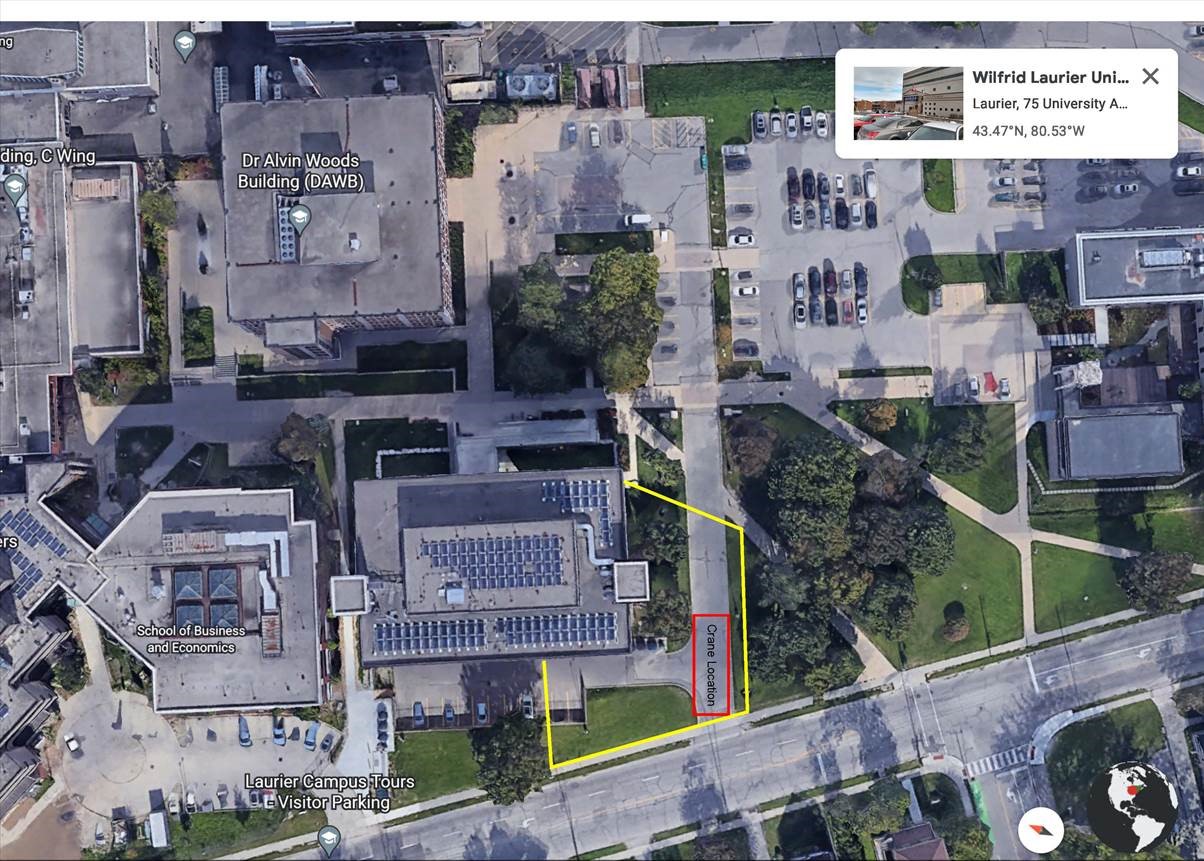 A designated alternate route/pathway for accessibility has been marked. We ask that you please follow and respect all signage and barriers that will be in place for this work.
For further information please contact Nehro Ali at neali@wlu.ca or 365-998-1511.