Please note that on Monday June 6, 2022 through to Friday June 10, 2022, the main entrance at the Carnegie Building (West facing entrance at the top of the stairs) will be closed to accommodate repair work to the mosaic tiles.
Please use the North-West entrance to the left of the main stairs to access the building and the elevator.
The image below summarizes the closed and open entrances.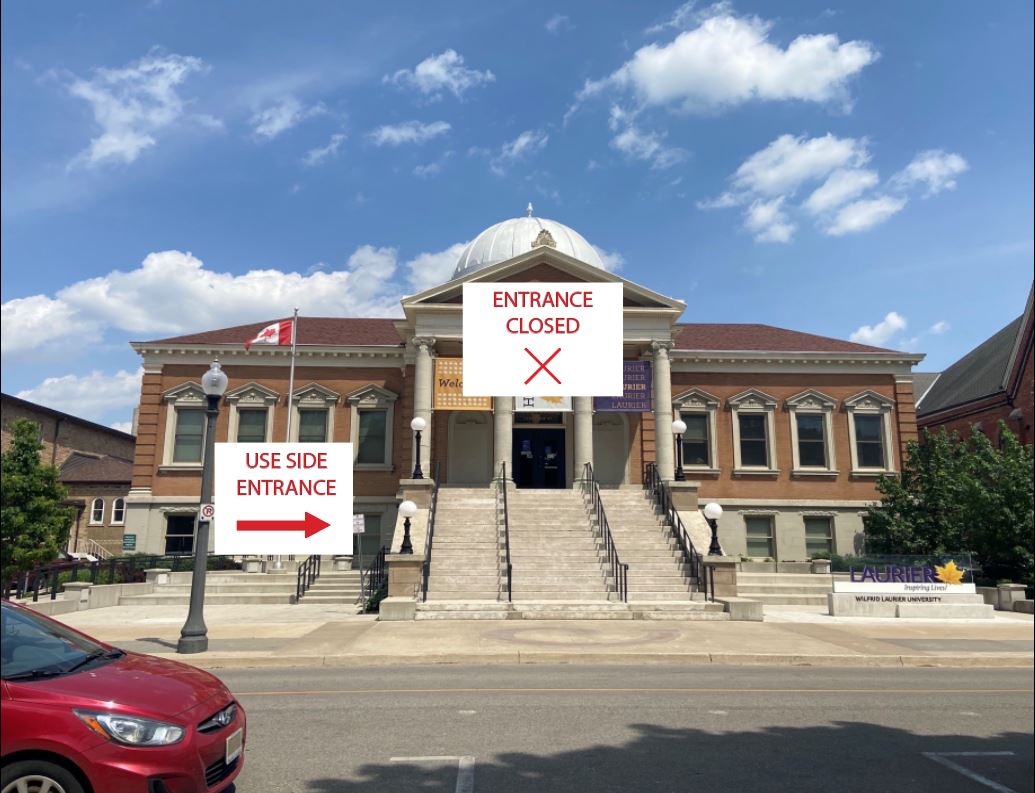 A designated alternate route/pathway for accessibility has been marked. We ask that you please follow and respect all signage and barriers that will be in place for this work.
For further information, please contact Tessa MacDonald at temacdonald@wlu.ca or 519.756.8228 x5795