Please note that on Thursday, on Thursday, Nov. 21. between the hours of 8 a.m. and 1 p.m., Fred Nichols Campus Centre (FNCC) Building main entrance/exit will be re-routed to allow for sign repairs. A scissor lift will be operating to gain access and repair the sign, as a result, this entrance will be re-routed. Please follow signs and traffic control measures. Access to the FNCC and adjacent building can be gained by the many alternate entrances and exits.
Please see the map below for a highlighted alternate route for access to the FNCC elevator.
Enter FNCC through Food Court entrance (left from main entrance).
Head straight and then make a right towards the doors exiting to FNCC main stairwell.
Make immediate left after exiting the Food Court doors, in FNCC Main stairwell, to access the elevator.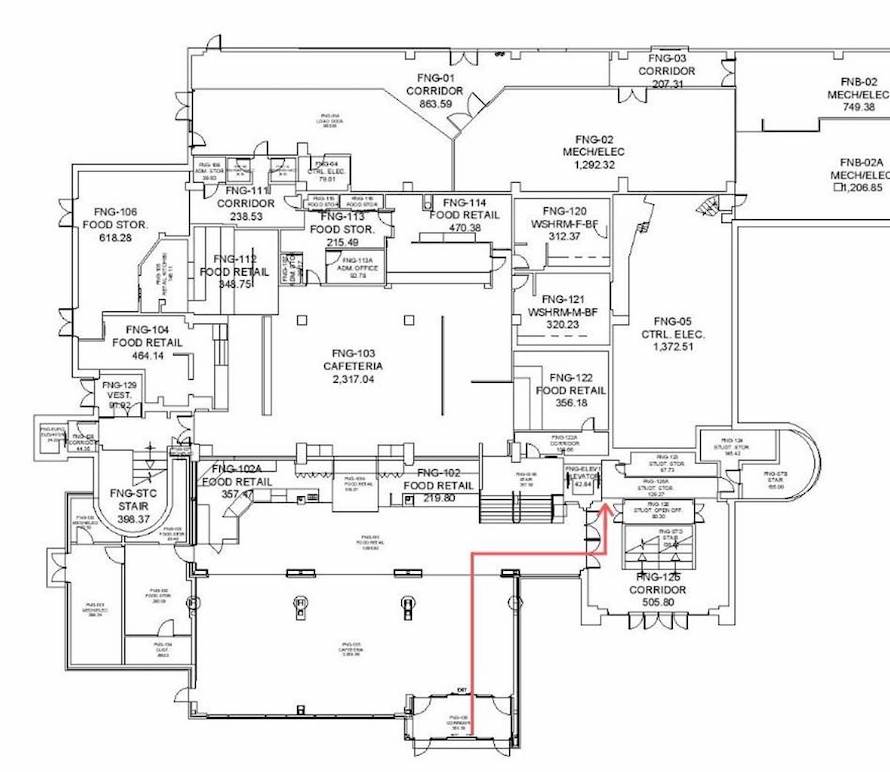 We apologize for the inconvenience, and should you have questions please contact:
Bill Januszkiewicz, MAATO
Manager, Project Management: Capital Projects, Facilities and Asset Management
E: bjanuszkiewicz@wlu.ca
T: 519.884.0710 x6311