Alison Blay-Palmer
Feeding Communities
The Social Sciences and Humanities Research Council of Canada (SSHRC) promotes and supports postsecondary-based research and research training in the humanities and social sciences. In 2015, Alison Blay-Palmer, Geography and Environmental Studies professor and CIGI Chair in Sustainable Food Systems, received a $2.5 million SSHRC Partnership Grant to support the Food: Locally Embedded, Globally Engaged (FLEdGE) Partnership.
The partnership is seeking innovative ways to transform regional food systems so they are increasingly sustainable. Blay-Palmer brings together a diverse array of groups including Indigenous communities, academics, associations, artist-researchers, all levels of government, non-governmental organizations and community organizations, and members of the private sector who are working together to foster more resilient, just and vibrant regional communities.
James McGeer
Mining for a Better North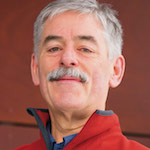 The Natural Sciences and Engineering Research Council of Canada (NSERC) seeks to make investments in people, discovery and innovation to increase Canada's scientific and technological capabilities for the benefit of all Canadians. In 2016, Laurier Biology Professor James McGeer was awarded $550,000 from the NSERC Strategic Grants program to study the impact of metal mining on Canada's environmentally sensitive North.
In partnership with industry and government, the research team will develop new science-based tools for the environmental risk assessment of mining activity. Canada is a global leader in mining innovation and this also extends to developing the science necessary for environmental sustainability in the sector. Central to this commitment is the need for strong regulatory approaches supported by leading-edge research.
Currently there are significant gaps in assessing environmental risks associated with metal mining. Working across Northern Ontario and the Northwest Territories, the research team will determine the toxicity of metals and the influence of local water chemistry on the responses of the unique biota to metals in these environments.
Vanessa Oliver
Power of Community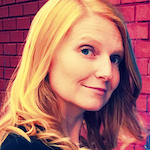 The Canadian Institutes of Health Research (CIHR) supports excellence across four pillars of health research: biomedical; clinical; health systems services; and population health. In 2015, Youth and Children's Studies Associate Professor Vanessa Oliver was awarded $100,000 from CIHR to work with communities, and youth in particular, to create health promotion strategies that are not only decolonizing but also Indigenizing.
The resulting research and art will act as health education resources that can be shared with other youth, various communities within and outside of her Indigenous partners in Six Nations, community service providers, and a range of other stakeholders.
More About Tri-Council Successes
Laurier researcher awarded $550,000 to support responsible development in northern regions
Laurier social sciences and humanities researchers receive over $1.6 million in SSHRC support
Funding helps Laurier researcher explore how citizen science influences environmental education
Laurier researchers receive over $1.7 million from Natural Sciences and Engineering Research Council