Artist: Samer Muscati
Exhibition dates: Aug. 26 – Oct. 4, 2019
Opening reception: Tuesday, Sept. 24 at 5:30-7:30
Artist Statement
Twenty-five years ago, during the one hundred days of genocide that ravaged Rwanda between April and July 1994, an estimated 250,000 to 500,000 women and girls were raped. No one was spared. Grandmothers were assaulted in the presence of their grandchildren; girls witnessed the massacre of their families before being abducted.
Too often the stories told of genocide end with the horrific violence forever framing its survivors as victims. The pictures here tell a different story.
Across a ten-year span, Canadian human rights advocate Samer Muscati has photographed the journeys of the survivors who have endured in the face of trauma, loss, illness and poverty. Underpinning their resilience is the medical, psychosocial and economic assistance that they have received—a testament to the importance of international and domestic support for survivors during and after a conflict.
The exhibition is curated by Sarah Milroy, chief curator at the McMichael Canadian Art Collection. It is supported by IMPACT, a Dutch organization dedicated to preventing and addressing conflict-related sexual violence and human trafficking; Solace Ministries, a Rwandan organization that provides support and services to widows and orphans of the genocide; the Robert Langen Art Gallery at Wilfrid Laurier University; the University of Toronto's Hart House and International Human Rights Program at the Faculty of Law; and Human Rights Watch Canada.
The photographs are from the 2019 book And I Live On: The Resilience of Rwandan Genocide Survivors of Sexual Violence.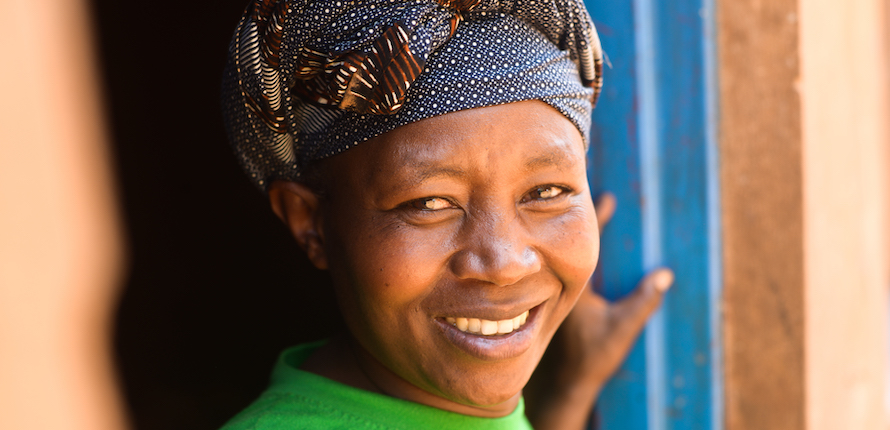 Artist Biography
Samer Muscati is the associate director for Human Rights Watch's disability rights division. Before returning to HRW, Samer was the director of the International Human Rights Program (IHRP) at the University of Toronto's faculty of law from 2015–2019. The IHRP, including its legal clinic, is one of the faculty's core experiential learning opportunities with a mission to advance the field of international human rights law through advocacy, knowledge-exchange and capacity building.
From 2012–2015, Samer was the emergencies senior researcher in the women's rights division of Human Rights Watch, where he documented and monitored women's rights abuses during human rights crises including situations of armed conflict, massive civilian displacement, and large-scale killings. A lawyer, documentary photographer, and former journalist, Samer has conducted numerous fact-finding missions on issues such as sexual violence and exploitation of Somali women and girls by African Union peacekeepers and other men in uniform; mass abductions of women and girls by the Islamic State in northwest Iraq and Boko Haram in northeast Nigeria; sexual and gender based violence by South Sudan's government forces in Unity State; abuses by Syrian government and armed opposition forces against female activists and humanitarian aid providers; the Sudanese government's indiscriminate aerial bombardment and shelling in Blue Nile; female political participation during Libya's first national election in 40 years; and Canadian police violence against Indigenous women and girls in northern British Columbia. As a researcher for HRW's Middle East and North Africa division, Samer monitored, investigated, and documented human rights developments in the region with a specific focus on Iraq and the United Arab Emirates.
Before joining HRW in 2009, Samer worked in Baghdad as an adviser supporting the Iraqi government, and as a legal officer in the UN's Serious Crimes Unit in East Timor.
Apart from his work in conflict and post-conflict countries over the last 15 years, Samer was a corporate lawyer at Bingham McCutchen in Boston and articled in Ontario with Barbara Jackman, specializing in immigration, refugee and national security law.
Samer received a Bachelor's degree in environmental studies from Carleton University, a law degree from the University of Toronto, and a graduate degree in international human rights law from the London School of Economics and Political Science.