One of the cornerstones of the Master of Business Administration (MBA) program at the Lazaridis School of Business and Economics at Wilfrid Laurier University is the Lazaridis MBA Consulting Project.
In this required course, BU610: Applied Business Research, students act as corporate consultants for an industry client, working in teams of four to six. Each student spends more than 200 hours conducting intensive research and analysis over a six-month term, delivering meaningful and actionable business insight to their client.
Our students work with an array of industry partners, from established blue-chip brands to lesser-known tech start-ups, and everything in between. The goal is to provide real value to businesses of every kind by matching them with some of Canada's top student researchers.
In return, Lazaridis MBA students gain valuable practical experience and excellent networking opportunities that can help launch or advance their careers. Past projects include developing business plans, feasibility studies, marketing plans, competitor analysis, growth and expansion plans, performance measurement and strategic analysis.
"The students are bringing everything they've learned in the MBA program and applying it a practical client experience," said Tatiana Astray, an assistant professor at Laurier and a faculty supervisor for the Lazaridis MBA Consulting Project.
"This allows them to go a step further, from a theoretical understanding of business principles to really knowing what's relevant and applicable, and what creates value for the client."
We spoke with recent Lazaridis MBA students and their industry partners about their success stories, and why student consulting is a win-win situation for everyone involved.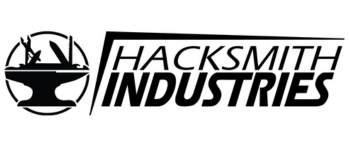 Hacking the Retail Landscape
Client: Hacksmith Industries
Students: Tania Sanghi, Lora Morante, Louisa Ho, Linly Liou and Sonali Patel
Faculty Advisor: Martin Qiu
On an elevated patch of land fronting an otherwise plain-looking industrial compound in Cambridge, Ont., a titanic replica of Thor's hammer rests conspicuously on fresh-cut grass.
The hammer's massive, matte-steel base is an opaque prism, about five feet tall and artfully-welded, weighing around 4,000 pounds and coated in zinc. Stylized metal plates accent its edges, mimicking the finer details of the Marvel character's mythical Mjölnir. A long, tall handle — made from an upholstered steel pipe — stretches another 10 feet or so into the air, as if dropped from the clouds or thrown here during a superhero battle royale.
If not for the hammer, you'd assume the compound is just another run-of-the-mill manufacturing space in a remote corner of this small city in southwestern Ontario. But millions of viewers on YouTube can easily identify this as The HERC (Hacksmith Engineering Research Campus), a staging ground for some of the internet's most popular viral videos. Those fans would also tell you this is the home of Hacksmith Industries, a multi-million-dollar company rooted in turning science fiction into reality — everything from giant Thor's hammers to a life-sized Ironman suit, flying magnetic Captain America shields and Star Wars weapons.
"We turn a lot of movie or comic book concepts into a real, working prototype," said Hailey McGill, director of retail at Hacksmith Industries.
"That is what our engineering team does every day — making light sabers, a lot of Marvel stuff. And we make a lot of tools that speak to our audience; they are makers, too."
Within walking distance of Thor's hammer, several of the company's 30-or-so employees are scattered throughout The HERC.
In one section, an engineering team designs, fabricates and tests new projects for future YouTube videos. It sounds like great fun, and to some degree it is, but the business of YouTube can be volatile and full of uncertainty. Hacksmith produces and edits about three videos a month, each running around 13 minutes — an intense, time-consuming process.
In another area of the building, the Hacksmith retail team strategizes about how to scale the business, guided in part by insight from Lazaridis MBA.
The retail division is a path toward greater stability for Hacksmith, and a way of fulfilling the company's larger mission to inspire kids to pursue careers in science, technology, engineering and math (STEM). If all goes according to plan, the Laurier student consultants will have played an important role in bringing that goal to fruition. 
"They did a lot of heavy lifting for us that I don't have time for," said McGill. "I'm very happy with their findings … we are very grateful for that help."
Data-driven Market Research
In January 2023, as Hacksmith planned to scale its retail division, the company welcomed a team of five students from the Lazaridis MBA Consulting Program.
Working remotely, the students dug deep into the Hacksmith's sales data and analytics to better understand its retail customers, then match them with attractive products.
Lazaridis MBA faculty advisor and associate professor of marketing, Martin Qiu, identified Hacksmith's retail division as one part of a multifaceted business ecosystem, full of interrelated parts that rely on one another to generate audience excitement and drive revenue.
The company's YouTube channels are its foundation, with more than 1.85 billion views since it launched in 2006. This generates advertising revenue and attracts partnerships with major global brands, but much of it depends on viewer preferences and the popularity of each video.
If there's a science to going viral, many creators are constantly trying to figure it out.
Hacksmith started its retail division in 2021 to offset some of that instability, and broke through in mid-2023 with a mega-selling, butane-powered mini-light saber modeled after a larger prototype featured in one of its videos.
In just a few months, the mini-saber sold around 10,000 units and pushed Hacksmith's retail revenue beyond the multi-million-dollar mark. They aim to continue growing significantly beyond that.
The team of Lazaridis MBA consultants used their marketing training to identify Hacksmith's core customer personas — including gift-giving moms, sci-fi-loving teenagers, and adults in their 20s and 30s who still can't get enough video games and superhero movies.
Lazaridis MBA students connected customer personas to key Hacksmith products, including mini-sabers, screwdrivers and other tools, collectible swords and shields, as well as Hacksmith apparel.
"Our recommendation, based on the gap analysis and data research, was finding what their brand identity is," said Tania Sanghi, one of the students.
"So, going back to the basics of marketing 101, and identifying and targeting their consumer base … so they can build a plan or playbook to target those customers."
"Hacksmith was not something you would find in a textbook," said Lora Morante, another member of the student team and an ardent Hacksmith fan.
"Their business model is fairly recent, and it's like nothing we ever learned before. So to have that first-hand experience was really valuable."
It was also a chance to tackle challenges that are happening right now and adapting to it in real time — something other than a case study in a textbook.
"Students provide a fresh look at a significant business issue, strategic opportunity, or organizational challenge," said Chau Truong-Wood, Field Study and Immersive Learning Officer at the Lazaridis School.
"Each student consultant brings a perspective that organizations might not have because they're immersed in day-to-day operations. And both students and faculty in the Lazaridis MBA consulting program have diverse professional backgrounds, including marketing, finance, communications and project management.
"They all look at current business challenges through a unique lens."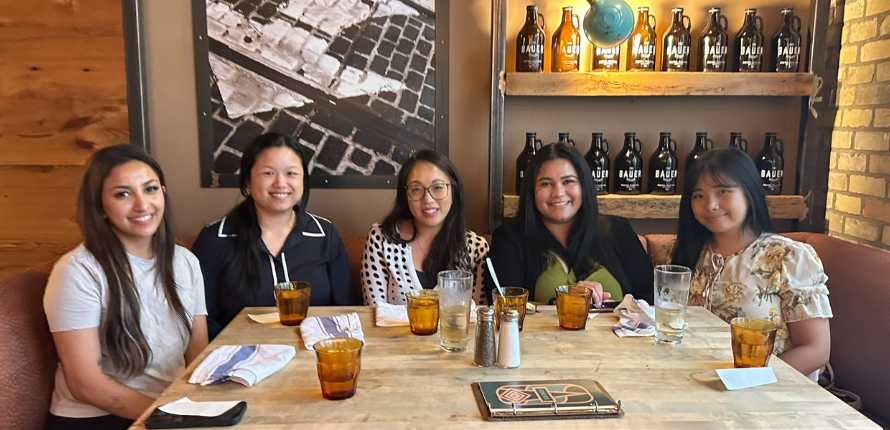 Lazaridis MBA Hacksmith Industries Consulting Team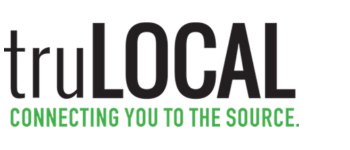 Providing  truVALUE
Client: truLOCAL
Students: Hannah Conroy, Micayla Pella, Rebecca Sandiford, Austin Kean, John Nardozzi and Joseph Wong
Faculty Advisor: Tatiana Astray
The six celebrity investors sat on narrow hardwood stage in a shadowy television studio, perched on russet-coloured armchairs. Distinctive, matte-black boxes sat at their feet, holding Styrofoam coolers packed with locally sourced meat.  
A few feet from the stage, two co-founders of truLOCAL — a since-acquired meat delivery start-up — walked through a pitch they hoped would take their already-thriving business to the next level.
"The reason we need your help is to spread the word — and your expertise to make it easier to acquire customers," said Marc Lafleur, speaking with his co-founder Greg Quaile at a taping of CBC's Dragons' Den. "Once they have them, they do tend to stay around for a long time."
That sentiment was still true six years later, when truLOCAL — boosted by a six-figure investment from two of the Dragons — asked students from the Lazaridis MBA Consulting Program to help it capture more high-value, brand ambassador, "hero" customers.
"[Hero customers] are our true brand champions," said Steve Tippin, senior marketing manager at truLOCAL and a Lazaridis MBA grad (MBA '16).
"They help us with word-of-mouth advertising, they're on social media — they're on our channels and their own. They're more than just customers; they're our community, and they're really spreading the word."
Hero customers remain central to truLOCAL's growth strategy in part because their philosophies of food align closely with the company's core value proposition — affordable, high-quality local produce delivered directly to your door, with no need to visit a grocery store.   
They tend to be loyal, vocal supporters who rave about the company to friends and family.
At the height of the COVID-19 pandemic, truLOCAL's alternative grocery model surged in popularity, but it tapered as lockdowns ceased. In early 2023, the company reached out to the Lazaridis MBA Consulting Program to help it recapture some of that growth.
"It's kind of a win-win for the students from Lazaridis, but also for truLOCAL. We've worked together on how to best find the answers to the problems we put forward with the project."
Growing the Business
Starting in early January, a six-student team of Lazaridis MBA students surveyed nearly 700 long-term truLOCAL customers to find out more about what makes them tick.
The students sifted through data about hero customers' eating and ordering habits within the truLOCAL ecosystem — the company ships more than 60 types of frozen beef, poultry, pork, seafood, vegetables and lasagna — as well as their habits outside it.
Then, the students presented a series of concrete recommendations about how to find more high-value customers. It was the kind of work truLOCAL didn't have time to carry out internally, and it would have cost thousands in consulting fees.
The research was meticulous, value-driven and deeply impressive.
"I was very impressed with how they broke it down and stuck to what I asked for," said Ryan Chippy, marketing director at truLOCAL. "Something specific, something measurable and something actionable."
"They worked incredibly hard, and we were impressed not only by their business insights but also their professionalism and their presentation, and also the dedication and teamwork," added Tippin.
"The students showed us what our brand champions love. We've never actually really drilled down into that demographic, and they made suggestions on how we can reach more of them, which was incredible."
It was a compelling introduction to consulting for Lazaridis MBA student Micayla Pella, who also used the project as a networking opportunity. The experience inspired her to pursue more consulting work in the next phase of her business career.
"It's great to be able to put something into practice," she said. "Working with the client was a huge plus for some of us. For some of the others in our group, the data analysis aspect was really fun.  
"So it's just really being able to put this into practice for us and then being able to just work on our communication skills, our presentation skills, what we've learned [in the classroom]."
For Hannah Conroy, another Lazaridis MBA student consultant who works in the public sector, it was an eye-opening experience that continues to deliver benefits.
"In my current role [with a municipal government], we sometimes work with consultants," she said. "So it's given me that perspective, sort of being on the other side.
"And we had a great team. I think anytime you work with a team, you're learning from others — not just the client. I was able to learn a lot from my colleagues, just the way they approached problems or some of the discussions we had, offering different insights and perspectives that led us to our conclusion."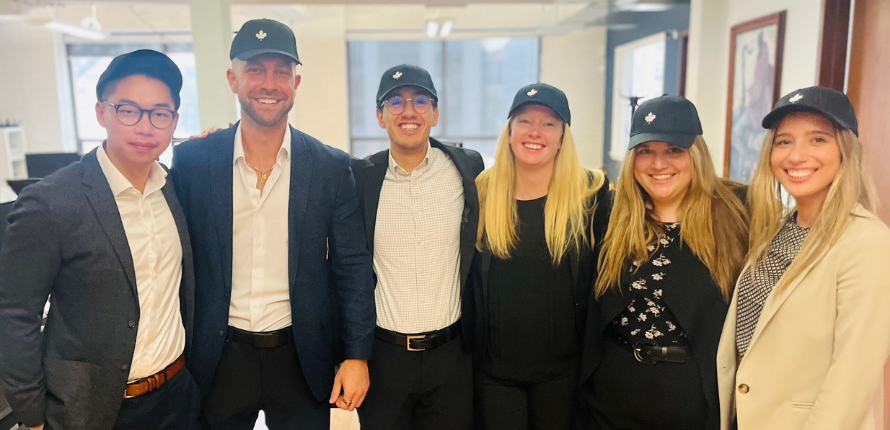 Lazaridis MBA truLOCAL Consulting Team
---
Learn more about the Lazaridis MBA Applied Research Consulting Project, or how your company can get involved.