Nov. 1, 2019
For Immediate Release
Print | PDF
It was a day of technology, markets, and learning where they all intersect with modern financial trading. Wilfrid Laurier finance students from both undergraduate and graduate programs participated in the Laurier Trading Day last Friday, hosted by the Lazaridis Master of Finance (MFin). The all-day event took place on the Waterloo Campus starting in the Turret with the screening of the movie, The Hummingbird Project. The movie stirred up conversions and delivered a fictionally heightened story to the participating students about the current and changing landscape of the financial markets.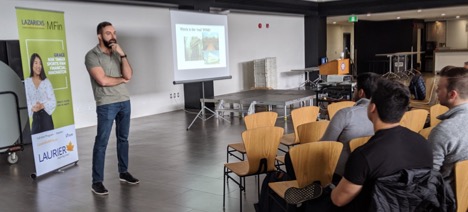 The first guest speaker brought the students back to the reality of financial trading with his talk on "Markets in the age of lightning speed". Lazaridis School associate professor Andriy Shkilko, whose research focuses on securities trading and the structure of financial markets, delivered his findings on high frequency trading and tied in concepts from the movie to debunk some myths. He drew on his research to express the current market landscape and where it may be heading with the advancement of technologies that are reshaping the entire industry.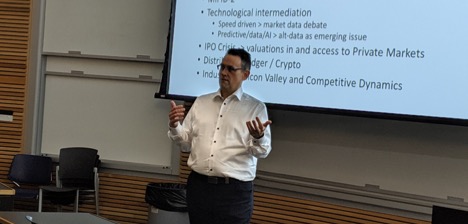 Complimentary to the first talk, former Head of Electronic Trading at RBC Capital Markets, Stephen Bain presented a glimpse into the future for students looking to pursue a career in the financial industry.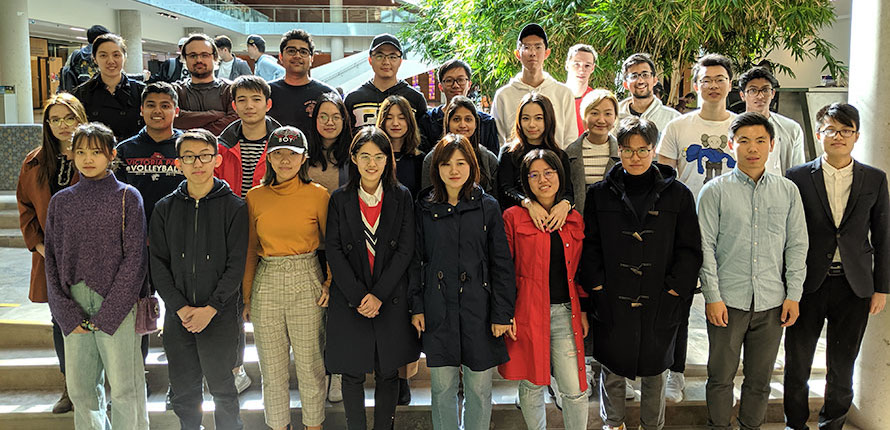 Students closed the day out by pairing up in teams following Stephen's talk to compete in a trading competition where they were able to try their hands at real time trading in a simulated market. Financial trading can seem like an abstract concept that is difficult to execute unless you have experienced it first-hand. The trading competition broke down any of these barriers and gave the students that opportunity to apply what they have learned that day in a controlled environment.
Thank you to both our esteemed speakers for offering their time speak at Laurier Trading Day and to all the students who participated in the event. Congratulations to the winners of the trading competition.
Team Avalanche 1998 (Teddy Zhou and Ayush Mathur)
Team Red Dragon (Hongzhi Jiang and Sanjar Vafoyon)
Team TL Consulting (Xiao Tan and Zihang Liao)
Finally, thank you PRISM Resources for offering your lab space for the trading competition.