Our inaugural Lazaridis Scale-Up Program cohort features the most promising Canadian technology companies who are at a key turning point in their growth trajectory. The six-month program is bringing these high-potential firms together with an exclusive group of experts, all of whom have international experience in scaling globally competitive enterprises.
Meet the Lazaridis 10: ARC4DIA, Dozr, Intellitix, NoviFlow, Oculys, PostBeyond, QRA, StackAdapt, The Better Software Company and Tulip Retail.
Meet the companies of cohort two: 7shifts, Agendize, Bus.com, Dream Payments, Flytographer, Showpass, Spring Loaded Technology, Terramera, Unata Inc. and Vendasta Inc.
7shifts
Saskatoon, SK
Founded by Jordan Boesch in 2011 to help his family's own restaurant operation, 7shifts provides employee scheduling software designed just for restaurants. Managers can quickly create and update their staff schedules through an intuitive cloud-based scheduler, and employees can access their schedules, request time off or trade shifts using free mobile apps.
Currently used by over 150,000 restaurant professionals in over 20+ countries, 7shifts joins the Lazaridis Scale-Up Program to help build processes that will propel them towards their goal of being used by 1 million restaurant workers.
Agendize Services Inc.
Montreal, QC
Established in Canada in 2009 by Alexandre Rambaud, Agendize is a customizable conversational booking and CRM app offering powerful engagement tools that enrich an integrated CRM. Agendize's mobile-first integrated app improves business efficiency, maximizes customer engagement and ultimately increases revenues. With its industry-leading technology, available on a white-label basis with advanced APIs and able to meet the needs of all industries, Agendize serves a growing network of partners: digital agencies and publishers, as well as major enterprises and franchises, in over 20 countries.
Growing its scheduling user base at 20% per month for the last year and targeting to grow to over 1 million users, Agendize joined the Lazaridis Scale-Up Program to develop the skills and relationships needed to push them into this phase of major growth.
ARC4DIA
Montreal, QC
ARC4DIA was founded in 2010 by CEO Pierre Roberge, a former cyber specialist within the Canadian national security community. After years of witnessing valuable assets and intellectual property being compromised daily by cyber criminals, he gathered a group of cyber experts to create a cyber security solution to combat the world's most sophisticated cyber threats. Today, ARC4DIA protects more than $40 billion in assets globally for government agencies along with medium to large scale enterprises across a variety of sectors. ARC4DIA joined the Canadian Scale-Up Program to develop an enhanced understanding of selling at scale.
Bus.com
Montreal, QC
Kyle Boulay and Wolf Kohlberg recognized that there was a need in the charter bus industry for tools that streamlined the process of planning, booking, and coordinating of bus transportation. They founded Bus.com in 2015, with the ambition of creating a booking engine that solves all the major pain points of bus travel, and enables event organizers to connect with the communities they mobilize.
Kyle and Wolf joined the Lazaridis Scale-Up Program to network with executives at other high-growth companies in Canada and further develop the leadership skills that would allow them to bring Bus.com to its next stage of growth.
Dozr
Waterloo, ON

Dozr is an online marketplace for heavy equipment sharing in the construction and agriculture industries. Founded by Kevin Forestell, Erin Stephenson and Tim Forestell in 2015, Dozr enables business owners to earn revenue from their idle equipment and allow contractors to rent high-quality equipment at lower rates than they would find with traditional equipment rental companies. Since virtually every contractor has equipment sitting idle, the Dozr team is excited by the opportunity to disrupt this industry and help their customers become more competitive. Dozr joined the Canadian Scale-Up Program to assist with their significant expansion plans into the U.S. market.
Dream Payments
Toronto, ON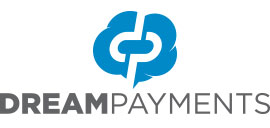 Dream Payments is a fintech that powers digital and mobile payment services for businesses of all sizes. Dream Payments was founded in 2014 and leading financial institutions, including TD Bank and Chase Paymentech, leverage Dream's Payments-as-a-Service (PaaS) Cloud to provide mobile point-of-sale (POS) solutions, B2B payments, and value-added commerce services to their end business customers.
Dream Payments joined the Lazaridis Scale-Up Program to learn from mentors who have experience scaling Canadian companies in the US and global markets.
Flytographer
Victoria, BC

Traveling with your family? Proposing in Venice? Honeymooning in Hawaii? Flytographer is an online marketplace that connects travellers with talented and carefully vetted local photographers in 200 cities around the world. Founded in 2013 by Nicole Smith and inspired by her belief that memories are the best travel souvenir, Flytographer helps people around the world "capture the magic of travel."
Flytographer joined the Lazaridis Scale-Up Program to tap into a network of experts who have successfully scaled globally and who can help them avoid some of the growing pains of scaling up.
Intellitix
Chatham, ON/Montreal, QC
Intellitix provides festival and live event organizers a custom-tailored RFID-based wristband solution for their event goers, replacing paper tickets and wallets. It provides access control, links to social profiles, real-time user data and insights, and cashless transactions. Since 2011, Intellitix's technology platform has enhanced over 15 million guest experiences at live events around the world including Coachella, Bonnaroo, Tomorrowland, Outside Lands, Taste Festivals and The Ryder Cup. The Intellitix team joined the Canadian Scale-Up Program to help them effectively execute on all levels as they continue to grow.
Noviflow
Montreal, QC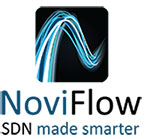 Founded in 2012, NoviFlow develops high performance Software Defined Networking (SDN) Ethernet switches, routers and applications for carriers, data centre operators and large enterprises. Their customizable end-to-end solutions are designed to address two key needs for their customers: the scalability to handle millions of flows, and the programmability and features needed for production deployment of even the most advanced SDN applications. NoviFlow's key advantage is the ability to develop new capabilities and release new versions of their SDN switches in a matter of two to three months, as opposed to the typical development cycle of up to two years. Already deployed around the globe, NoviFlow joined the Canadian Scale-Up Program to help them manage their intense acceleration of sales growth.
Oculys
Waterloo, ON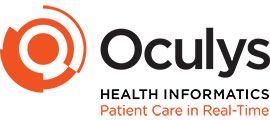 Franck Hivert founded Oculys in 2011 with the vision of a simple, singular tool that consolidates essential hospital operational and utilization data across systems into one view in real-time. With the Oculys solution, health-care leaders and teams have access to the pulse of their operations – from emergency department wait-times to operating room performance and patient flow bottlenecks – anytime, anywhere on any mobile device. Oculys joined the Canadian Scale-Up Program to help them take the next steps in their network and market expansion.
Postbeyond
Toronto, ON

Founded in 2013 by Ivan Tsarynny and Vitaliy Lim, PostBeyond is a leading employee communication solution chosen by global enterprises to improve the millennial work experience and enable employees to share curated corporate content on social media. Clients cultivate socially engaged employees to demonstrate brand value in the marketplace through one-to-one relationships at scale. PostBeyond has clients worldwide and big plans to expand even further with the help and guidance provided through the Canadian Scale-Up program.
QRA
Halifax, NS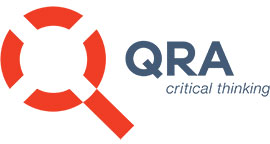 QRA was founded in 2012 by Jordan Kyriakidis and Dean Tsaltas to solve one of the greatest hurdles for innovation – verification of complex systems. QRA builds software tools for engineers designed to catch vulnerabilities and undesirable behaviour in early-stage systems before they generate cost overruns, project delays and catastrophic failures in later stages of development and deployment. Their goal is to become the standard used within the aerospace, defence and automotive industries for the verification and analysis of complex designs. QRA joined the Canadian Scale-Up Program to help them through their next stage of growth.
Showpass
Calgary, AB

Showpass, founded in 2014 by Lucas McCarthy, has become the largest Canadian-based ticketing company. Their event and venue management platform has been proven to be the worlds foremost authority on a globalized multi channel distribution in ticketing. Their ability to leverage the network effect to sell more tickets has been the key to their success.
Showpass joined the Lazaridis Scale-Up Program to access mentors in niche areas of their business that will help prepare them for the next steps in their growth trajectory.
Spring Loaded Technology
Dartmouth, NS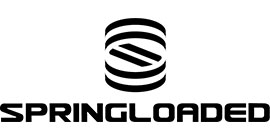 Spring Loaded Technology is an award-winning company that has introduced compact and high-performance bionic knee braces to the world. Based in Nova Scotia, Canada, the company has revolutionized knee bracing technology to enhance the strength and power of the leg muscles. By increasing leg strength, this technology can be used in a wide range of applications including: mobility assistance, fatigue reduction, injury prevention and rehabilitation, and performance enhancement. 
Spring Loaded Technology joined the Lazaridis Scale-Up Program to accelerate its growth plans as the company moves into the global market.
StackAdapt
Toronto, ON

StackAdapt is disrupting the online advertising industry. It was founded in June 2013 by Ildar Shar, Vitaly Pecherskiy and Yang Han with the common goal of helping advertisers maximize consumer attention to branded content. Today with 46 full-time employees, StackAdapt is one of the world's largest branded content distribution platforms with more than 45,000 publisher sites and apps in their distribution portfolio and hundreds of advertising campaigns running every day. StackAdapt joined Canadian Scale-Up Program to help them fill knowledge gaps as they continue on an extremely accelerated growth trajectory.
Terramera
Vancouver, BC

Terramera, which means "our earth", is a Sustainable Agriculture Cleantech company founded in 2010 by Karn Manhas in response to the growing desire for natural products to replace toxic chemicals in homes, food and the environment. Terramera uses technology to unlock the power of nature so we can live healthier, make clean food affordable and feed the world. The company was built with one big idea in mind: to solve the problem of why natural/organic products perform less efficiently than current synthetic chemical pesticides & fertilizers. They have since achieved what the industry thought was impossible: plant-based, organic products that outperform some of the most toxic synthetic chemicals in use. In agriculture applications, Terramera has shown significant increases in yield and quality, which holds the promise of making sustainable farming and organic food more abundant and economical without the use of conventional chemicals. Terramera creates products for consumers, professionals and agriculture applications.
Terramera joined the Lazaridis Scale-Up Program for support as they scale and grow into the US market, Canada and globally.
The Better Software Company
Ottawa, ON

In 2014, Steve Cody decided it was time to solve a problem every small business owner has and create a single system with everything essential to run a small business. The Better Software Company offers a fully integrated small business management solution to help owners improve and simplify their entire business, using a Software as a Service (SaaS) model. Integrated features such as CRM, scheduling, billing and invoicing, reporting and analytics, and inventory management offer small business owners the simplicity and ease of use that will save time and add workflow to their business. The Better Software Company joined the Canadian Scale-Up Program to help them achieve their ambition to become a billion dollar company and stay in Canada.
Tulip Retail
Toronto, ON

Tulip Retail is the world's first cloud-based retail platform built exclusively for store associates. It was founded in 2013 by a small team of mobile and e-commerce experts who are passionate about shaping the future in-store experience. Today, Tulip Retail works with some of world's largest retailers to empower their store associates with mobile devices in-store. Retailers now have a turnkey solution that gives their store associates everything they need to engage with customers in the most meaningful and relevant way possible. Tulip Retail joined the Canadian Scale-Up Program to help them manage growth and incredible scale while they endeavour to build Canada's next largest enterprise tech company.
Unata Inc.
Toronto, ON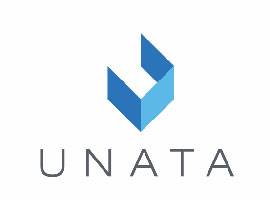 Unata is transforming the shopper experience in grocery retail. Founded in 2011, Unata offers a suite of solutions to power the entire digital grocery buying cycle, providing highly personalized, engaging, and interconnected in-store and online experiences.
Unata joined the Lazaridis Scale-Up Program for one-on-one time with global experts in each functional area of their business to help them execute on their growth plan.
Vendasta Inc.
Saskatoon, SK

Vendasta helps B2B companies provide expert marketing solutions to local businesses. Founded in 2008, Vendasta is a white label platform that offers a suite of sales tools and marketing automation including needs assessment, automated email marketing campaigns, CRM, an app marketplace and fulfilment.
Vendasta joined the Lazaridis Scale-Up Program to gain insight on how their processes may need to evolve in order to sustain their rapid growth.