Skip to main content
Admissions Toolkits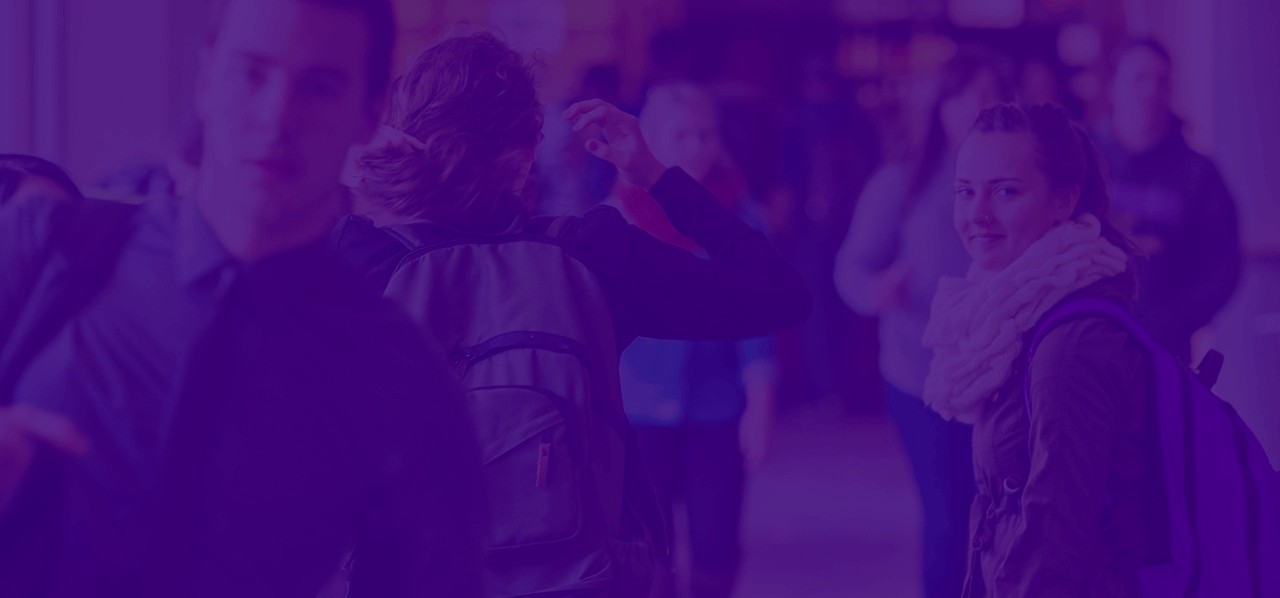 Join us at Laurier
Being a Golden Hawk means more than just cheering on our (really good) varsity teams – it means being a student who cares about your community, who works hard in the classroom, and who takes advantage of all the learning opportunities that can happen outside the classroom, too.
---
Biography / Academic Background
PhD Public Health and Health Systems, Universtiy of Waterloo
MBA, Wilfrid Laurier University
MR(T), Australasian Conjoint Board
Certificate in University Teaching, University of Waterloo
Research Interests / Ongoing Projects
Her general research interests include healthcare system integration, quality and patient experience improvement, and system performance measurement. She has investigated information exchange in care transitions related to the frail elderly and mental health care and measurement of electronic health information systems adoption and primary care outcomes for at risk populations. Current research projects and areas of interest include examination of values-based care models, stakeholder perceptions of technology and information exchange within organizations, technology-enabled performance measurement and management of patient experience, application of smartphones for system performance data collection, and humanistic management.
Student Opportunities / Supervising
My research is conducted in the healthcare sector and generally focuses on system performance measurement, measurement of consumer experience and health information technology used for healthcare quality improvement. I occasionally have opportunities for upper level undergraduate and graduate research assistantships—please contact me if you have an interest in these areas.
I am willing to supervise graduate students interested in topics related to system and organizational performance measurement, healthcare system quality improvements or health information technology.
Selected Publications
McMurray, J., Zhu, L., McKillop, I., & Chen, H. (2014). "Ontological modelling of electronic health information exchange." Journal of Biomedical Informatics. [In review].
McMurray, J., Breward, K., Breward, M., Alder, R., Arya, N. (2013). "Integrated primary care improves access to healthcare for newly arrived refugees in Canada." Journal of Immigrant and Minority Health. doi:10.1007/s10903-013-9954-x
McMurray, J., Stolee, P., Hicks, E., Elliot, J., Johnston, H., Byrne, K. (2013). "The role of documentation and inter-provider information exchange in care continuity for older hip fracture patients." Studies in Health Technology and Informatics. 192:1197. DOI: 10.3233/978-1-61499-289-9-1197
McMurray, J., Hicks, E., Johnston, H., Elliott, J., Byrne, K., & Stolee, P. (2013). "Trying to find information is like hating yourself every day, the collision of electronic information systems in transition with patients in transition." Health Informatics Journal, 19(3), 218-232. DOI:10.1.1177/1460458212467547
Arya, N., McMurray, J., & Rashid, M. (2012). "Enter at your own risk: Government changes to comprehensive care for newly arrived Canadian refugees." Canadian Medical Association Journal. doi:10.1503/cmaj.120938
Durbin, J., Barnsley, J., Finlayson, B., Jaakkimainen, L., Lin, E., Berta, W., & McMurray, J. (2012). "Quality of communication between primary health care and mental health care: An examination of referral and discharge letters." Journal of Behavioral Health Services and Research. doi:10.1007/s11414-012-9288-9
Manderson, B., McMurray, J., Piraino, E., & Stolee, P. (2011). "System navigation roles to support chronically ill older adults through health care transitions: A review of the literature." Health and Social Care in the Community, 20(2), 113–127. doi:10.1111/j.1365-2524.2011.01032.x.
McLeod, J., McMurray, J., East, A., Walker, J. D., Heckman, G. A., & Stolee, P. (2011). "Care transitions for older patients with musculoskeletal disorders: Continuity from the providers' perspective." Journal of Integrated Care, 11(April), e014.
Stolee, P., McKillop, I., McMurray, J., Strong, J. G., Jones, D. a, & Hildebrand, J. M. (2011). "Eye-T: Information technology adoption and use in Canada's optometry practices." Optometry (St. Louis, Mo.), 82(3), 166–74. doi:10.1016/j.optm.2010.07.031
Courses Taught
Currently I teach in the first and final year of the Business Technology Management Program:
MB105 Business in a Networked Society
MB499 Stratey & Enterprise Architecture
We see you are accessing our website on IE8. We recommend you view in Chrome, Safari, Firefox or IE9+ instead.
×