Since the launch of the Laurier Startup Fund in 2014, we have invested in 18 companies within the Toronto-Waterloo Tech Corridor. From apps to healthcare tech, we are investing in Canada's innovation economy and helping companies grow by alleviating the financial pressure of sourcing capital.
Acto

ACTO is a field-training app for life sciences' sales teams that keeps all marketing collateral, messaging, and updated training materials in one place to ensure sales teams can be up-to-date at all times.
Aterlo Networks

Aterlo Networks develops innovative networking solutions for internet service providers, network manager and streaming-video users.
Bridgit
Bridgit is a cloud-based mobile and web app designed to help construction sites more efficiently handle their punch list, inspections, managing subcontractors and more, helping projects stay on time and on budget.
Chalk

Chalk is an educational management and e-learning platform that is designed to bring a personalized educational experience to each student. Using learning indicators of student success, educators get insights to make data-driven changes.
FunnelCake

FunnelCake helps marketing professionals use big data to help better understand buyers.
HTBase

HTBase provides IT teams with elegant solutions that help them provide better services with its Composable Infrastructure.
Lending Loop

Lending Loop is an online lending platform that helps small businesses access capital at fair interest rates.
NationalProStaff.com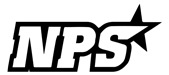 NationalProStaff.com is a social networking platform connecting fishing enthusiasts with brands and anglers.
Nicoya Lifesciences

Nicoya Lifesciences is a versatile biosensor platform that develops sensor products for the biotech, life-sciences and healthcare industries to help in academic research, teaching and commercial research. The platform enables its customers to reduce costs and complexities of scientific instruments and makes them accessible to everyone.
Nix Sensors Ltd

Started as a Kickstarter project, Nix is now a patented handheld device that can measure the colour of any surface and provide that information to the user's smartphone.
ProNavigator
ProNavigator provides a leading conversational AI platform, built for the insurance industry, to guide customers through the purchase and service experience. This is done by combining chat, smart dialogue systems, machine learning and natural language processing.
Proteocyte Diagnostics

Proteocyte Diagnostics designs tests that accurately predict your risk of developing cancer.
Seamless MD

Seamless MD is a patient-engagement platform helping hospitals support patients to recover faster and more effectively after surgery.
SSIMWave

SSIMWave is a software that provides the ability to control video quality for media, communication and the entertainment industry.
Statflo

Statflo is a wireless-dealer analytics platform that improves customer service, grows in-store traffic and increases sales.
TritonWear

TritonWear has developed a wearable tech that helps competitive swimmers perform at their best by sending data to a tablet, enabling the coach to track the athlete's progress throughout the season.
Zoom.ai
Zoom.ai is a digital assistant app that can streamline office work, including: meeting scheduling, workload management, arranging contact lists, setting reminders, storing background information and enabling enterprise managers to improve productivity at work.