Skip to main content
Admissions Toolkits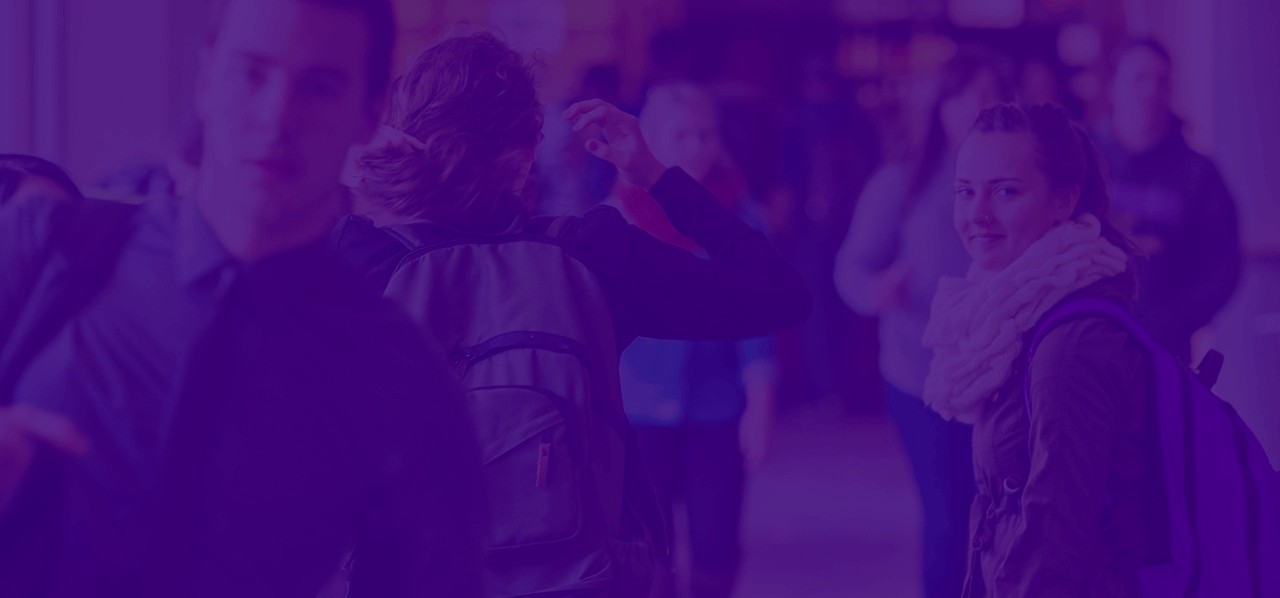 Join us at Laurier
Being a Golden Hawk means more than just cheering on our (really good) varsity teams – it means being a student who cares about your community, who works hard in the classroom, and who takes advantage of all the learning opportunities that can happen outside the classroom, too.
---
Biography / Academic Background
I received my PhD in Exercise Nutrition from The University of Western Ontario (UWO) in 2010. My previous degrees were completed at the University of Windsor (Master's in 2006) and McMaster University (Bachelor of Kinesiology in 2004).
Prior to joining Laurier, I completed a postdoctoral fellowship in dietetics and human nutrition at McGill University in Montréal under the supervision of Dr. Hope Weiler (2010-2012), and was an assistant professor in the Department of Kinesiology and Physical Education at the University of Lethbridge in Southern Alberta (2012-2014).
Research Interests / Ongoing Projects
The main focus of my research program is the effect of exercise intensity on the regulation of energy intake. I am also interested in the potential acute and chronic health benefits of different exercise modalities such as high-intensity interval training and whole-body vibration. Further research interests involve the effect of vitamin D on skeletal muscle function.  
Student Opportunities / Supervising
I am willing to supervise both undergraduate and graduate students in the areas of exercise physiology and exercise nutrition.
Selected Publications
Hazell TJ, Hamilton CD, Olver TD, Lemon PWR. "Run sprint interval training induces fat loss in women". Applied Physiology, Nutrition, and Metabolism; accepted February 28th, 2014.
Hazell TJ, Gallo S, Berzina I, Vanstone CA, Rodd CJ, Weiler HA. "Vitamin D status is positively associated with percent lean body mass across the first year of life in healthy term born infants". Applied Physiology, Nutrition, and Metabolism; accepted April 11th, 2014.
Hazell TJ, Sharma AK, Vanstone CA, Gagnon I, Pham T, Finch SL, Weiler HA, Rodd CJ. "Normative data and predictors of leg muscle function and postural control in children". Medicine and Science in Sport and Exercise; accepted March 11th, 2014.
Hazell TJ, DeGuire JR, Weiler HA. (2012) "Vitamin D: An overview of its role in skeletal muscle physiology in children and adolescents". Nutrition Reviews, 70(9): 520-533.
Hazell TJ, Olver TD, Hamilton CD, Lemon PWR. (2012) Two minutes of sprint-interval exercise elicits 24-hr oxygen consumption similar to that of 30 min of continuous endurance exercise. International Journal of Sport Nutrition and Exercise Metabolism, 22, 276-283.
Contact Info:
F: 519.747.4594
Office Location: BA520
Office Hours: By appointment.
Languages spoken: English
We see you are accessing our website on IE8. We recommend you view in Chrome, Safari, Firefox or IE9+ instead.
×