The Faculty of Music is celebrating Opera Laurier's 50th anniversary. From its humble beginnings to the annual fully staged opera performances seen by diverse audiences, Opera Laurier has developed into a high-caliber program with unforgettable annual productions.
Opera Laurier will be celebrating with the world premiere of The Llandovery Castle, by alumna Stephanie Martin (BMus '85).
The opera brings to light the lives and stories of the nurses who were lost upon that ship during the First World War. The opera was first performed as part of a workshop production by the Bicycle Opera Project in June 2018, directed by Tom Diamond. Opera Laurier will premiere the full production Feb. 28, 29 and March 1.
Opera at Laurier has a long and successful history. A quick look at the opera program archives, a series of red binders containing photos, programs and news articles dating back to the first opera ever performed at Laurier, shows its evolution. A simple, hand-drawn post with a picture of artist-in-residence Carrol Anne Curry, who performed a monodrama opera by composer Poulenc on Jan. 21, 1970 in a third-floor arts classroom. A humble origin compared to the elaborate set designs, costumes and casts seen in productions today.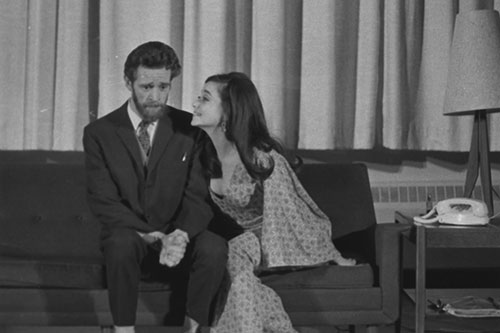 Daniel Lichti, associate professor of voice (retired), and voice student from 1969 until 1972 says, "Opera was a part of life at Laurier predating the Laurier brand or the Opera Laurier brand." 
Lichti fondly recalls the connection to the broader Kitchener-Waterloo community that the department of music and opera at Laurier had in the beginning.
In the early years, conductor Raffi Armenian, of the Kitchener-Waterloo Symphony Orchestra, created concerts and opera classes at Laurier in conjunction with opera coach Jacqueline Richard, a faculty member in the late 1970s.
"What can I say? From the early days of the Department of Music, later the Faculty of Music, there was an amazingly rich offering of opera at Laurier and in the broader Kitchener-Waterloo community, driven by people who were passionate about providing an unforgettable, galvanizing experience for students and the wider community," says Lichti.
Lynda Mieske (BA in Music '71), voice instructor (retired), recalls Armenian teaching opera classes on Saturday mornings.
"It was here my opera education really began," she says. "His mantra was simple. 'Just sing what is on the page. Sing what the composer wants.' These Saturday morning classes opened doors to professional opportunities in opera and oratorio and informed my teaching while at Laurier."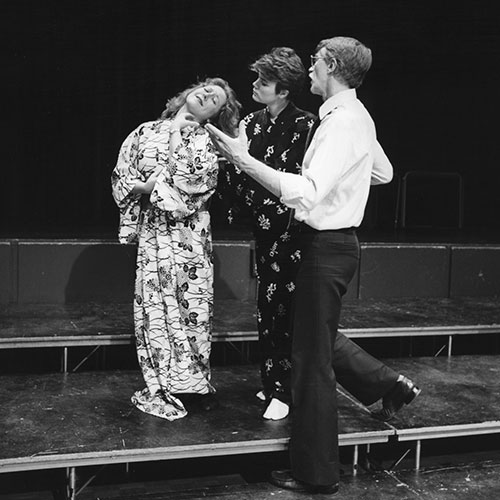 One thing that hasn't changed is the program's focus on the undergraduate experience. Right from the beginning, the program featured young artists, sometimes as young as 18 and 19 years old, in lead roles.
Leslie De'Ath, the longest-serving faculty member in the opera program said, "It is difficult to imagine that full opera productions could be mounted with almost exclusively undergraduate voice majors, but voice building has always been particularly strong in the faculty and we have continuously 'defied the odds.'"
Year after year, undergraduate students took on the challenging lead roles of the operas performed with great success.
With such young voices, how could this be possible?
De'Ath says, "It all has to do with the magician studio instructors." De'Ath worked with Victor Martens, who has been credited with championing the voice and opera programs at Laurier, along with David Falk. De'Ath said, "It was like watching magic. (Martens') desire to keep learning, and his ability to transform singers."
"My lessons with Victor Martens and the Opera Diploma program provided me with musical training and a sound vocal technique, which helped me to establish and maintain a professional career in theatre," says Dale Mieske (BMus '80). Mieske also credits the program for introducing him to his wife, Lynda Mieske. "As an added bonus, I met my wife through the music program, which elevated the degree to an entirely different level."
The sentiment of a transformational experience has not changed over the years.
"I think that what Opera Laurier has is very special in terms of mentorship and giving young singers opportunities they might not otherwise have at this point in their development," says Adam Dyjach (BMus '12).
Dyjach's favourite role was as the understudy of Tamino in Opera Laurier's production of The Magic Flute in 2011, which showcased current students and alumni performing together as part of a series of celebrations of Laurier's centennial year.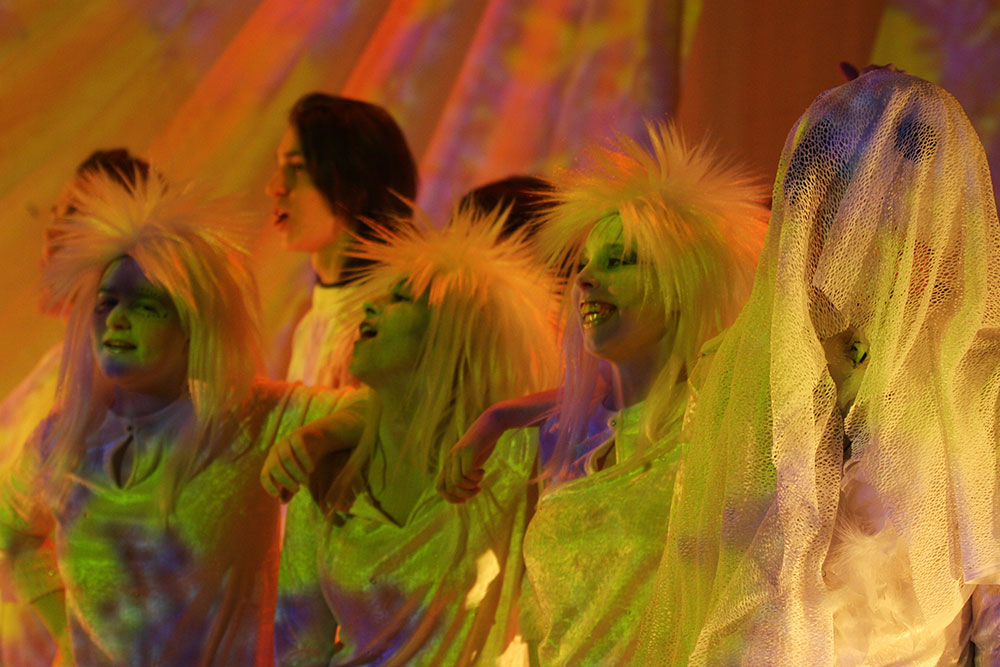 "Opera Laurier was a wonderful experience during my undergraduate degree," says Dyjach. "The fact that we, as young singers, got the opportunity to work with professional directors and faculty during our undergrad is invaluable. Being involved as a member of the chorus, smaller roles as well as lead roles, each contributed to my development as a professional musician."
De'Ath says that he doesn't have a favourite opera production from all of the years he has been involved. He says, "Each year, once the performances come to fruition, always seems to be our best production."
Opera Laurier by the Numbers
116 concerts and productions have been performed over 50 years.
64 full operas and works have been performed as part of the annual main shows.
The first full-staged production was of The Marriage of Figaro by Mozart.
82 different composers' works have been performed, including classical greats, current students, alumni and faculty.
The most-performed composer is Mozart.
The most-performed opera (full or excerpt) is Mozart's Die Zauberflöte.
The second-most performed opera (full or excerpt) is Mozart's Marriage of Figaro. The third is Humperdinck's Hansel and Gretel.
24+ different music directors have brought masterpieces to life over the 50 years.
Leslie De'Ath is the longest serving faculty member in the opera program, with the most music director credits at 55 credits over nearly 40 years.
12 Canadian premieres have been performed by Opera Laurier, including the upcoming performance of The Llandovery Castle.