Skip to main content
Admissions Toolkits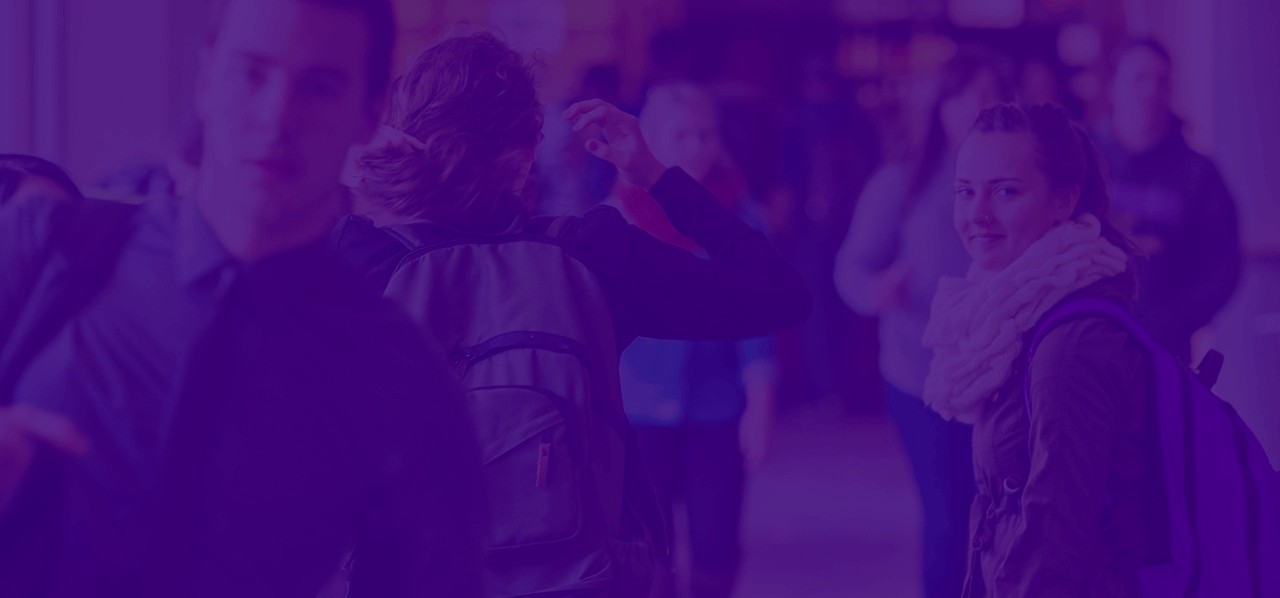 Join us at Laurier
Being a Golden Hawk means more than just cheering on our (really good) varsity teams – it means being a student who cares about your community, who works hard in the classroom, and who takes advantage of all the learning opportunities that can happen outside the classroom, too.
---
UK-based York St. John University International Centre for Community Music (ICCM) and the Laurier Centre for Music in the Community (LCMC) invite you for a weekend conference exploring perspectives on the impact of music in a variety of community sectors at the International Community Music Conference.
Event Information
Venue: Wilfrid Laurier University, Waterloo, Ontario, Canada
Date: May 11 to 13, 2017
Cost
Full conference: $125 CAD 

Full registration includes opening reception, networking lunches and nutrition breaks on Friday and Saturday.

Students (includes part-time students): $75 CAD
Day rate: $65 CAD
Day rate student: $50 CAD
Accommodation
Keynote Speakers
Brydie-Leigh Bartleet, Brisbane, Australia
Mary Cohen, Iowa City, USA
Glen Carruthers, Dean of Faculty of Music, Wilfrid Laurier University
Target Participants
Community musicians and facilitators.
Undergraduate and graduate music students.
Music educators.
Studio instructors.
Improvisors, composers, songwriters.
Ensemble leaders.
Social innovators and change makers.
Activists who care about community building and justice issues.
People interested in growing in community music practice.
Attention Music School Studio Teachers and Administration
Symposium sessions will be offered on modern technology in teaching, changing demographics, reinvigoration of traditional methods and non-traditional practices.
Schedule
Thursday, May 11, 2017
Keynote
Speaker: Glen Carruthers, Dean, Wilfrid Laurier University Faculty of Music
Topic: The Borders are Open: Community Music in Institutional Settings
Time: 7 p.m.
A welcome reception with live music follows the keynote.
Friday, May 12, 2017
Keynote
Speaker: Mary Cohen, University of Iowa, U.S.
Topic: Music in Incarcerated Settings
Time: Friday morning.
Day 2 will also include:
Laurier Singers and Percussion Ensemble perform GAHU (Ghanaian singing, drumming and dancing)
Symposia including topics on Music and Older People (Andrea Creech), Music and Leisure (Roger Mantie), Embracing Diversity (Deanna Yerichuk and Rich Marsella) and on Understanding Community Music (Lee Higgins and Lee Willingham)
Networking lunch
Workshops on Making Music with those in Challenging Circumstances (Phil Mullen), Making Music from Scratch (Pete Moser) and Yoga Nidra (Mary Cohen)
Book launch: Engaging in Community Music, An Introduction with authors Lee Higgins and Lee Willingham
Dinner
Song sharing/jam session with Pete Moser
Saturday, May 13, 2017
Keynote
Speaker: Brydie-Leigh Bartleet, Queensland Conservatorium Griffith University
Topic: What can the experiences of working with First Peoples bring to our understanding of community music intervention?
Day 3 will also include:
Smudging ceremony
Haudenosaunee Thanksgiving, Darren Thomas
Good Hearted Women Singers (Mino Ode Kwewak N'gamowak)
Symposia including topics on Building Bridges through Song (Kelly Laurila) and How to Play Your World (Rich Marsella)
Gospel Choir workshop with Karen Burke (founder and Director of the Toronto Mass Choir)
Conference Conclusions
Paper and Poster Presenters
Kathy Armstrong
Jamie Arrowsmith
A Sound Education: Promoting Individual and Collective Musicality Through Directed Improvisation
Dave Camlin
Music In Three Dimesions
Sustaining a 'Portfolio' Career in Music
Lindsey Castellano
Musical Opportunities for the Underserved: Providing an engaging and inclusive musical learning space for urban homeless communities
Christopher Cayari
Virtual Collective Music Communities on YouTube
Amy Clements-Cortes
The Artful Wellness Project: Chamber Music in Unlikely Community Settings
Why aren't there more choirs like this? Choral Singing with Older Adults Diagnosed with Dementia
Ruth Currie
Before you bridge, you must support: Creating a learning community through practice sharing as early-career researchers
Karen Cyrus
Participatory music in disadvantaged situations: black students in a white university
Christine D'Alexander
Effects of Participatory Music Making in a Children's Community Music Ensemble
Diana Dumlavwalla
Tracking a Transformative Experience: Impressions of Students and Teachers in an Adult Group Piano Class
Laura Enns
The Role of Community Music in the Revitalisation of Indigenous Languages in Canada
Bev Foster
Locating Music's Role in Caring Communities: Introducing the Ten Domains of Music Care Framework
Gena Greher
Music Technology As An Intuitive and Inclusive Pathway to Musical Thinking, Learning, and Doing
Elisha Jo
The effect of a community program on older adults' quality of life and well-being: Canada Enoch Senior's College (CESC) for Korean immigrant seniors
Sharon Johnston
Soyeon Kang
Reframing Musical Learning Contexts as a Community of Practice in Higher Music Education
Niki Kazemzadeh
Connecting with and honouring the Indigenous community through music education
Glenn Marais
Spirit of the North: The songs, hopes and dreams of First Nations Youth
Annie Mitchell
And the melody stills lingers on: Building social, cultural and educational capital through community music participation
Elizabeth Mitchell
Musical Identities, Personal Identities: Performance for Children with Exceptionalities
Sarah Morrison
The 'Voices for Change' Program: Creating Collaborative Communities through Music
All Voices Together: Exploring Youth Self-Expression and Inclusion in Community Singing
Pete Moser
Creative Community Composition
David Myers
Complex Opportunities: Embracing Intersections Among Music, Meaning, and Well-Being in Intentionally Inclusive Communities
Peter Nikiforuk
Mennonite Mass Choir: 50 years of Community Music in Practice
Liz Parker-Cook
How can Music Educators adapt Community Music Values to Address Gender Issues in Music Education
Sarah Pearson
Changing the Culture of Care with Music: A Model for Training Music Care Advocates
Brent Rowan
Mindfulness and Empathetic Considerations for Music Ensemble Directing
Laurie Sadowski
We were learning together and it felt good that way." An outpatient oncology ukulele experience
Jim Seaborn
Church Choirs? What makes them distinctive:Their applications to Community Music
Danielle Sirek
Carnival as a site of diverse community music practices in Grenada, West Indies
Mariette Stephenson
Move over Jimi Hendrix! Guitar Orchestras: an exciting alternative in Music Education
Brenard Szeto
Connecting ideas to practice: the influence of Community Music in the development of a recent graduate's philosophy of music education in a private studio setting.
Lucas Tensen
Contemplative Chants: Merging Ancient Traditions into a Contemporary Form of Prayer and Healing
Joyce Yip
Effectiveness of Community Music Facilitation for Children with Autism Spectrum Disorders in Special-Education Classrooms
Jashen Zullo and Justin Edwards
Composing Within the Confines of a Juvenile Youth Detention Center
---
We see you are accessing our website on IE8. We recommend you view in Chrome, Safari, Firefox or IE9+ instead.
×