Skip to main content
Admissions Toolkits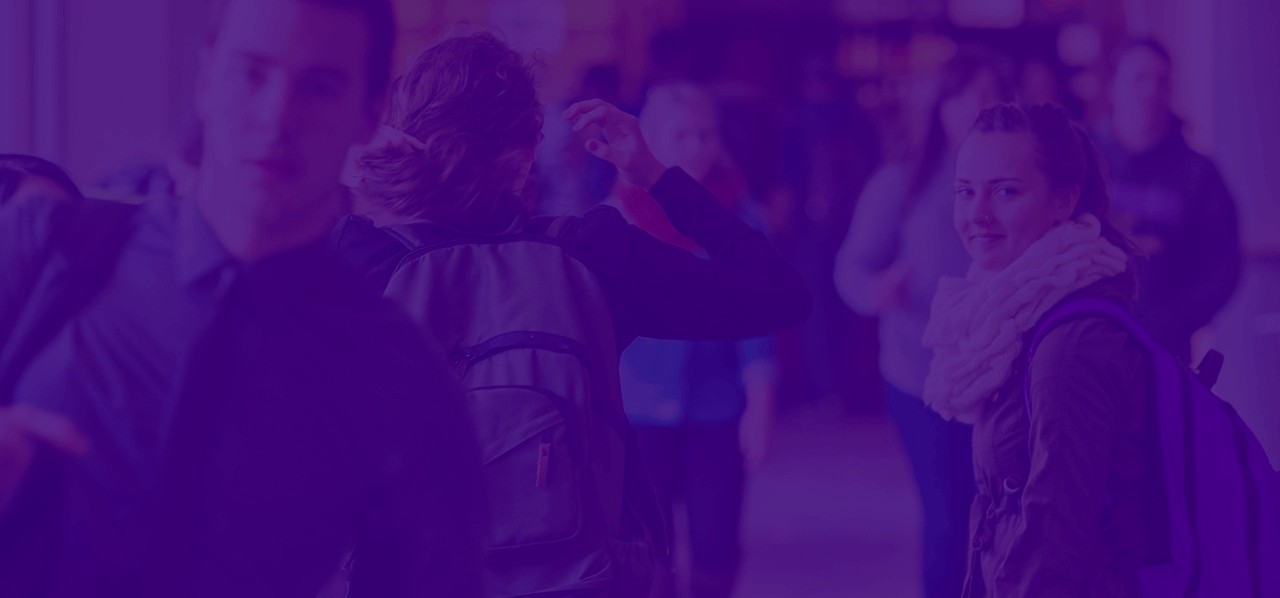 Join us at Laurier
Being a Golden Hawk means more than just cheering on our (really good) varsity teams – it means being a student who cares about your community, who works hard in the classroom, and who takes advantage of all the learning opportunities that can happen outside the classroom, too.
---
Biography / Academic Background
I received my PhD in developmental psychology from Wilfrid Laurier University in 2009 and my Master of Arts in psychology in 2003. I received my BEd with primary/junior qualification from the University of Western Ontario in 1990, and my BA in psychology with a minor in physical education from Wilfrid Laurier University in 1987.
Prior to joining Laurier, I taught for almost a decade as an elementary teacher for the Waterloo Region District School Board in Kindergarten to Grade 6. I have taught courses in both graduate and undergraduate programs in both the Department of Psychology and the Faculty of Education.
Research Interests / Ongoing Projects
The main focus of my research is the integration of technology in teaching and learning. My teaching and research combine to investigate the integration of technology, pedagogy and content (TPACK) under a 21st century learning framework.
I have collaborated with a community organization, Run For Life, to investigate the use of aerobic activity to support learning.
My recent research has investigated the use of mobile technologies in classrooms, resulting in a guide for teachers for using iPads in the classroom.
I am currently developing an intervention and assessment tools to study the impact of computational thinking across disciplines on problem-solving in a digital age.
Awards and Achievements
The Canadian Association for Teacher Education Dissertation Award (2010).
Gold Medal for Academic Excellence in the Faculty of Science, Graduate Studies (2009).
Laureate of the CPA Certificate of Academic Excellence (2009).
Student Opportunities / Supervising
I have research assistantship opportunities for undergraduate and graduate students interested in digital technologies and education. Part-time hours during the academic year may develop to full-time work available in the summer. Contact me for more information.
Selected Publications
Buzza, Dawn, Donna Kotsopolous, Julie Mueller and Megan Johnston. "Exploring the relationship between self-regulation and reflection in teacher education." Journal of Teaching and Learning. (2013)
Mueller, Julie and Eileen Wood.  "Patterns of beliefs, attitudes, and characteristics of teachers that influence computer integration." Education Research International. (2012)
Mueller, Julie and Eileen Wood, Domenica De Pasquale and Ruth Cruikshank. "Examining mobile technology in higher education: Handheld devices in and out of the classroom." International Journal of Higher Education. (2012)
Kotsopoulos, Donna, Julie Mueller and Dawn Buzza. "Pre-service teacher research: Early acculturation into a research disposition." Journal of Education for Teaching. (2012)
Mueller, Julie, Eileen Wood, Domenica De Pasquale and Karin Archer. "Students learning with mobile technologies in and out of the classroom." In A. Mendez-Vilas (Ed.). Education in a technological world: communicating current and emerging research and technological efforts. (2011)
Mueller, Julie, Eileen Wood, Jennifer Hunt and Jacqui Specht. "Assessing the impact of assistive technology for adults engaged in writing instruction."  Adult Basic Education and Literacy Journal. (2009)
Gottardo, Alexandra and Julie Mueller.  "Are first and second language factors related in predicting English reading comprehension?"  Journal of Educational Psychology. (2009)
Mueller, Julie, Eileen Wood, Teena Willoughby, Ted DeYoung, Craig Ross and Jacqui Specht "Identifying discriminating variables between teachers who fully integrate computers and teachers with limited integration." Computers & Education. (2008)
Courses Taught
Winter 2017
EM203 Teaching in 140 Characters or Less,  (online)
EU423 Teaching Health and Physical Education P/J and J/I
EU530 Integrating Technology, Pedagogy, and Content
Contact Info:
F: 519.884.8697
Office Location: BA 313D (Bricker Academic Building, Waterloo campus)
Office Hours:
By appointment.
Languages spoken: English, Limited French
Research website: www.teachdigitallab.com
We see you are accessing our website on IE8. We recommend you view in Chrome, Safari, Firefox or IE9+ instead.
×