We have achieved many successes over the course of our previous Sustainability Action Plan (2012-2016), which guided our efforts over the past few years. The key successes are highlighted here:
Greenhouse Gas Emissions
Laurier decreased its intensity-based greenhouse gas (GHG) emissions by 32% (from 2009 levels) over the period of the previous Sustainability Action Plan. In large part, this was due to initiatives related to energy and waste and the province of Ontario's phase out of coal-fired electricity generation.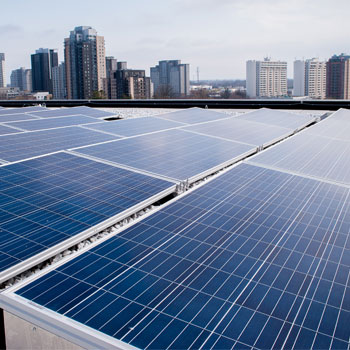 Energy
Laurier has undertaken the Laurier Energy Efficiency Project (LEEP) to improve energy efficiency and conservation through a partnership with an energy service company, whereby we pay for the project out of the energy savings it provides. Laurier has chosen to take a highly progressive approach to energy management, including common energy conservation measures such as upgrading to LEDs and installing weather stripping across much of our building stock, and more advanced measures such as installing solar walls, solar photovoltaic arrays and power storage in the form of large batteries. Laurier has also shown innovation in green building with LEED designated projects, most recently with the award winning Lazaridis School of Business and Economics.
Waste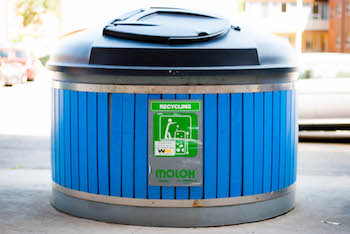 Over the span of the last Action Plan, Laurier has made substantial efforts to improve waste diversion, implementing a centralized waste program across the entire Waterloo campus, as well as some key Brantford buildings. This has allowed us to achieve a 60% waste diversion rate at a multi-campus level.
Sustainability Investment Models
The Sustainable Hawk Fund, a SEED funding program, has provided significant financial contributions for student, staff and faculty-led projects that have improved sustainability services and contributed to the Laurier community in a positive way across our campuses.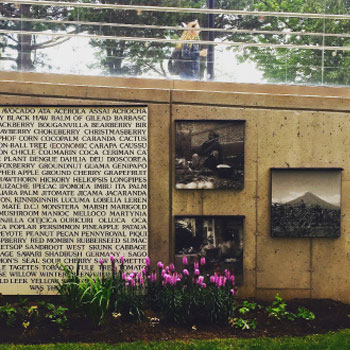 Open Space Projects
The Sustainability Office secured funding through its operating budgets and through grants to add new open spaces and gathering places throughout campus, including tables, benches, bike storage, safe pedestrian linkages, natural plantings, gardens and art installations.
Fair Trade Campus
We received the Fair Trade Campus designation from the Canadian Fair Trade Network (CFTN). Under the designation, all food outlets operated by Laurier and the Wilfrid Laurier University Students' Union in Brantford and Waterloo, including Laurier catering, serve fair-trade certified coffee, and fair-trade certified options for tea and chocolate bars.
GHG Emissions Summary 2012–2017
Wilfrid Laurier University has been tracking GHG emissions from operations (Scope 1, 2 and 3) since the base year of 2009. We measure and report emissions from the following sources: Natural Gas, Fleet Fuel, Electricity, Air Travel, Water and Waste. We track our GHG emissions profile using both absolute (tCO2e) and intensity (tCO2e/ft2) metrics. Our 2017 GHG emissions profile illustrates the source activity drivers behind our carbon footprint:
84% Gas
14% Electricity
0% Water
1% Waste
0% Fleet Fuel 
1% Air Travel
Intensity GHG Reductions
Since 2012 we have seen a reduction in intensity-based GHG emissions (tonnes of CO2 equivalent per square foot) by 18.76%. When we compare to our 2009 baseline we have achieved a GHG reduction of 32.34%.
Total intensity-based GHG (t CO2e/ft2) year over year:
2012: 0.0035
2013: 0.0036
2014: 0.0032
2015: 0.0031
2016: 0.0027
2017: 0.0029
Absolute GHG Reductions
Since 2012 we have seen a reduction in absolute GHG emissions (tonnes of CO2 equivalent) by 0.24%. When we compare to our 2009 baseline we have achieved a GHG reduction of 7.49%.
Absolute GHG Reductions

| Trend | 2012 | 2013 | 2014 | 2015 | 2016 | 2017 |
| --- | --- | --- | --- | --- | --- | --- |
| Electricity | 3,271.48 | 2,512.48 | 1,411.15 | 1,377.17 | 1,525.62 | 1,413.94 |
| Gas | 6,724.62 | 7,700.22 | 9,032.12 | 8,468.89 | 7,760.93 | 8,580.43 |
| Water | 11.63 | 12.50 | 6.35 | 5.07 | 5.62 | 5.37 |
| Waste | 161.04 | 210.08 | 195.13 | 172.73 | 127.78 | 125.34 |
| Fleet Fuel | 7.37 | 17.23 | 16.97 | 17.46 | 16.48 | 15.86 |
| Air Travel | 121.15 | 126.89 | 122.38 | 117.01 | 129.47 | 131.53 |
| Total | 10,297.05 | 10,579.40 | 10,784.11 | 10,158.33 | 9,565.90 | 10,272.48 |