Wilfrid Laurier University students Jackson Wells and Gursimar Sachar like getting involved and meeting new people – it's why they enjoy working as residence dons. Recently, Wells and Sachar have found opportunities to make a positive impact beyond their residence communities.  
Playing at Work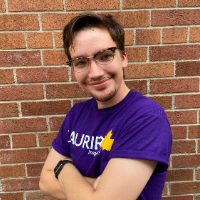 Wells, a third-year Communications and Media Studies and Cultural Studies double-major student, began a virtual role as a user experience research intern at The LEGO Group in Denmark on Jan. 11.
He is one of five international interns selected to collaborate with LEGO staff on interactive elements of LEGO websites and smartphone applications. Wells works closely with another North American intern on projects, both online and off, and connects with LEGO staff in the afternoons to accommodate for differing time zones. 
Engaging in user research projects is an aspect of the position Wells finds especially interesting given his degree focus.  
"Interning at LEGO is an excellent opportunity to apply what I've learned at Laurier to real-world projects," says Wells. "As a media student, user experience is a field I could see myself pursuing after graduation, so I'm excited to learn more about conducting research and how to create a dynamic experience for LEGO's online audiences."  
LEGO internships are traditionally granted to post-secondary students in Denmark, but with the transition to remote work and virtual learning amid the pandemic, the opportunity became available to international applicants. Wells' position runs through May 2021.  
Helping International Students Be Well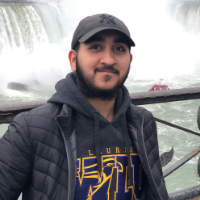 Fourth-year Business Administration student Gursimar Sachar is an ambassador for keep.meSAFE, a mental health and wellness app for international students.
The first of its kind, keep.me SAFE connects international students with culturally relevant mental health professionals who speak their language and provide a safe and welcoming space to seek help. The app offers talk and text options and provides free, 24-hour confidential support.  
Sachar became involved with the app through his role as an international student leader with Laurier International. Originally from India, Sachar says that mental health is still a taboo topic in some countries. With the COVID-19 pandemic exacerbating mental health challenges, Sachar wants current and prospective international students to know that, in addition to campus wellness supports, culturally relevant help is available. 
"Many international students are studying remotely right now, which means that aside from connecting with classmates online they can easily feel isolated, which can affect their mental health," says Sachar. "Not everyone has a great situation at home, so creating awareness about keep.meSAFE is my way of helping people find support during difficult times."